A long-simmering feud between two factions at one of Israel's most prestigious yeshivas (religious seminaries) erupted into physical violence Tuesday, with police being called to separate the brawlers.
At least two people were hospitalized at Sheba Medical Center after members of the two factions at the Ponevezh Yeshiva in Bnei Brak, known as the "terrorists" and the "haters," came to blows.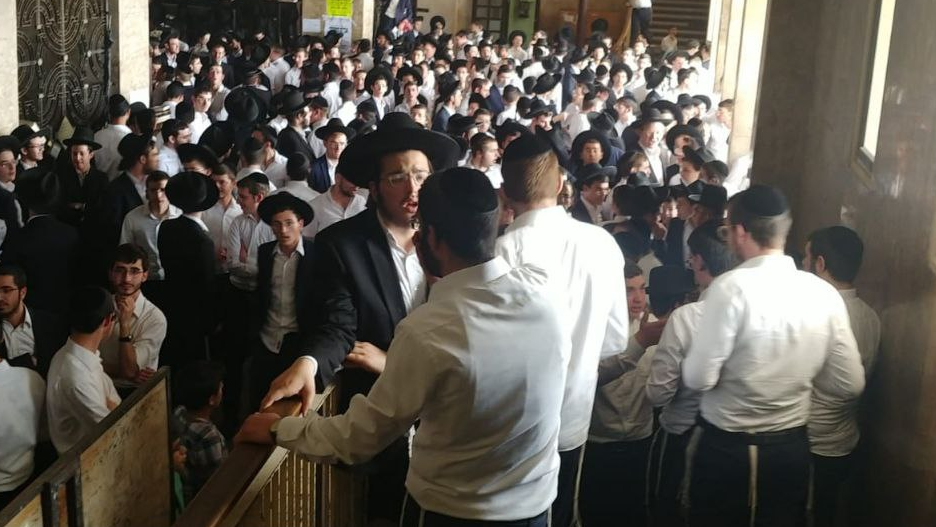 The row began after evening prayers Monday and descended into violence after afternoon prayers Tuesday.
One of those who required medical treatment for minor injuries was Rabbi Aryeh Leib Kahaneman, the son of yeshiva dean Rabbi Eliezer Kahaneman. The other was a student who required treatment after he was hit by pepper spray.
The yeshiva has been at the center of a power struggle for many years between the two factions of the same Lithuanian non-Hassidic ultra-Orthodox sector.
The yeshiva is essentially two seminaries in one, with each faction living in separate quarters but studying and dining together.
While both sides have long observed a sensitive status quo over the division of seating in the study hall and roles allocated during prayers, the more moderate "haters" were absent during the pandemic as they observed health regulations.
The return of the "haters" once regulations were lifted last week led to tensions with the "terrorists" who are part of the more extreme Jerusalem faction of the Lithuanian ultra-Orthodox community and who had effectively taken over the yeshiva in the absence of their rivals.
Once studies resumed, the row over the allocation of places resurfaced and this time degenerated into physical violence after the "terrorists" refused to allow the "haters" to reclaim their places.
The power struggle at the yeshiva began in 1999, when its previous dean, Rabbi Avraham Kahaneman, became unable to perform his duties.
His son Rabbi Eliezer Kahaneman and his son-in-law Rabbi Shmuel Markovitz then each claimed leadership of the yeshiva, causing the split.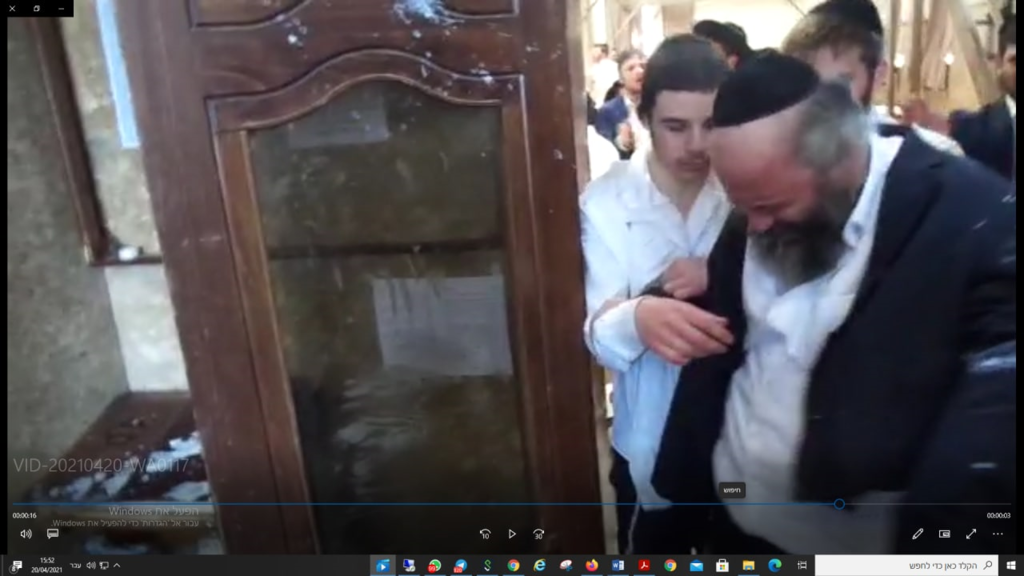 The conflict previously reached a peak in January 2015 when an unprecedented 30 yeshiva students were arrested, almost all of them from the "terrorists" faction.
The arrests shone light for the first time on what has become one of the most brutal conflicts in the Lithuanian sector, with violence, vandalism and arson being used as both sides fight for control.