Prime Minister Benjamin Netanyahu said on Sunday condemned the incitement against his political rivals that has led to increased security for them and warnings from the Shin Bet head that it could lead to violence, but said he has suffered more from it.
In a belligerent speech, Netanyahu slammed the prospective government led by right-wing Yamina head Naftali Bennett and centrist Yesh Atid chair Yair Lapid, vowing to topple it "very quickly" should it succeed in its bid to replace him.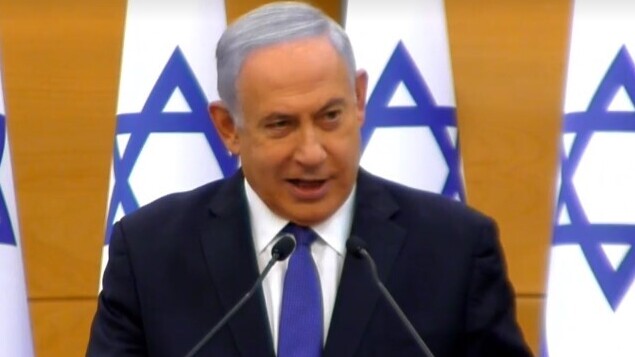 Speaking at a faction meeting of his Likud party, Netanyahu condemned all forms of incitement as the country's political climate heated up, but insisted that he and his family had been subjected to even greater calls for violence against them.
"We condemn all forms of incitement from any side, even when others remain silent as the incitement against us runs rampant," he said.
"I want to explain what incitement is. It's not criticism. It's a call for violence. It's crossing the line between criticism and incitement. For a long time, there have been terrible calls to murder my family, my wife - and it was met with almost complete silence in the general discourse and the media," Netanyahu said.
The prime minister - whose supporters have been protesting outside the homes of his rivals for days and carrying banners accusing them of treason and collaborating with terrorists - also said that valid criticism of the new government could not be described as incitement.
"It's important to stress that freedom of speech is not incitement," he said.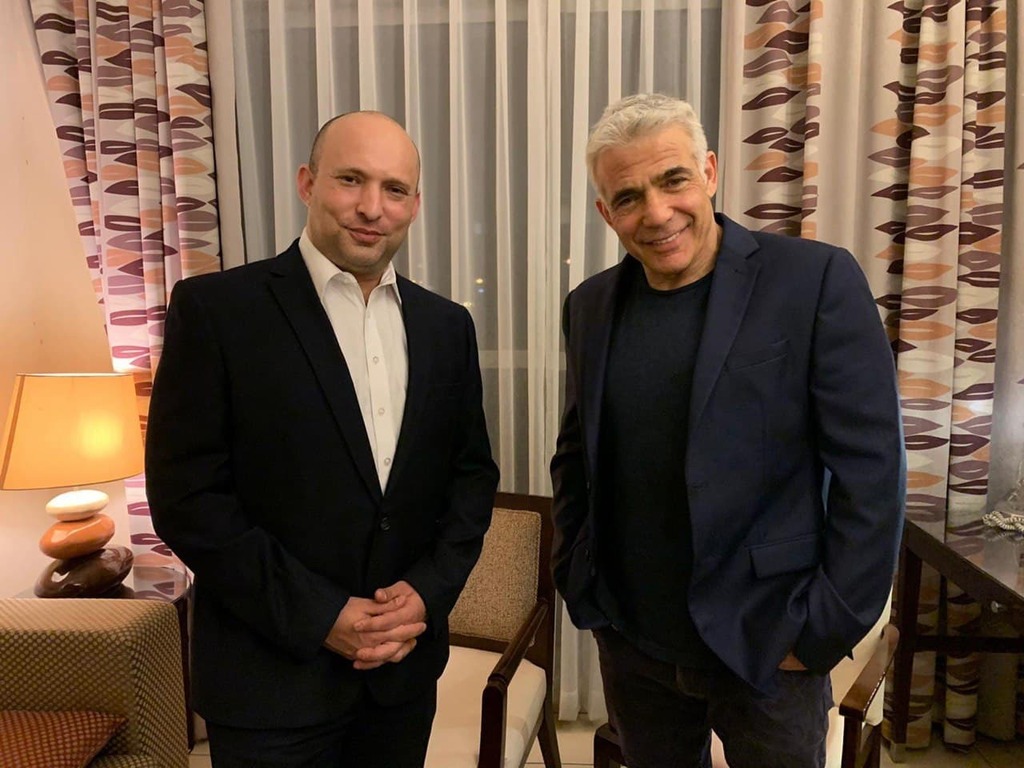 "You can't treat criticism from the right as incitement and criticism from the left as a legitimate act of freedom of speech. It is an attempt to frame the right as something dangerous to democracy, the very idea is dangerous to democracy."
Apparently echoing his former close ally Donald Trump, Netanyahu accused his political rivals of electoral fraud after they were able to form a coalition government, something that has eluded him despite four national elections in two years.
"We need to understand what is happening here. We are witnessing the biggest election fraud in the history of the country, and perhaps in the history of democracy. People rightly feel cheated," Netanyahu said.
The prime minister also hit out at social media platforms for trying to stifle right-wing voices after a host of activists, including his son Yair, were banned from various platforms for publishing private addresses.
"You can't silence them, and you can't block their Facebook and Twitter accounts just to stifle criticism against this fraudulent government," Netanyahu said.
"Facebook blocked posts by right-wingers because they published [Yamina MK Nir] Orbach's address for right-wing demonstrations, but Facebook left up the posts of left-wing organizations that posted addresses in favor of left-wing demonstrations at the same time.
"And this is not the only attempt, there are many many more. No one will silence us. When a massive public feels that it has been misled, when the national camp strongly opposes a dangerous left-wing government - it is their right and duty to protest in any legal and democratic way."
The prime minister has repeatedly branded the right-wing members of the new coalition as leftists due to their union with political parties from the left.
Netanyahu also fended off claims he held coalition negotiations with the the head Islamist Ra'am party Mansour Abbas, who ultimately signed a coalition agreement with Bennett and Lapid.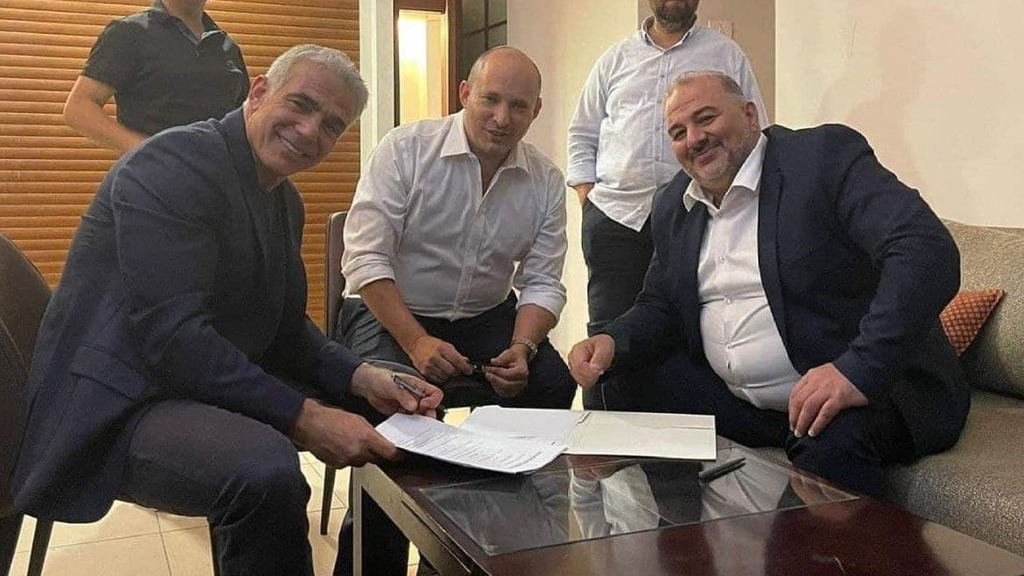 "We have always been open to helping Arab MKs and we have done so more than all other governments combined, but unlike Bennett and Lapid, we have never agreed to give Abbas autonomy in the Negev," Netanyahu said.
"We have never agreed to form a government with neither their support nor without it. We never agreed to give [Abbas] the chairmanship of the Interior Committee in Knesset.
"When we talk about a dangerous left-wing government, we are talking about a government that will lose the Negev, a government that will not be able to stand in the face of the American demand to freeze construction [the West Bank] and Jerusalem, unfortunately."