Two Israelis, including an IDF soldier, were moderately wounded on Monday in a stabbing attack in Jerusalem, police said. The teenage attacker was shot and killed.
The suspected terror attack appears to be the first to take place in Jerusalem since the end of the latest round of fighting between Israel and terror factions in the Gaza Strip.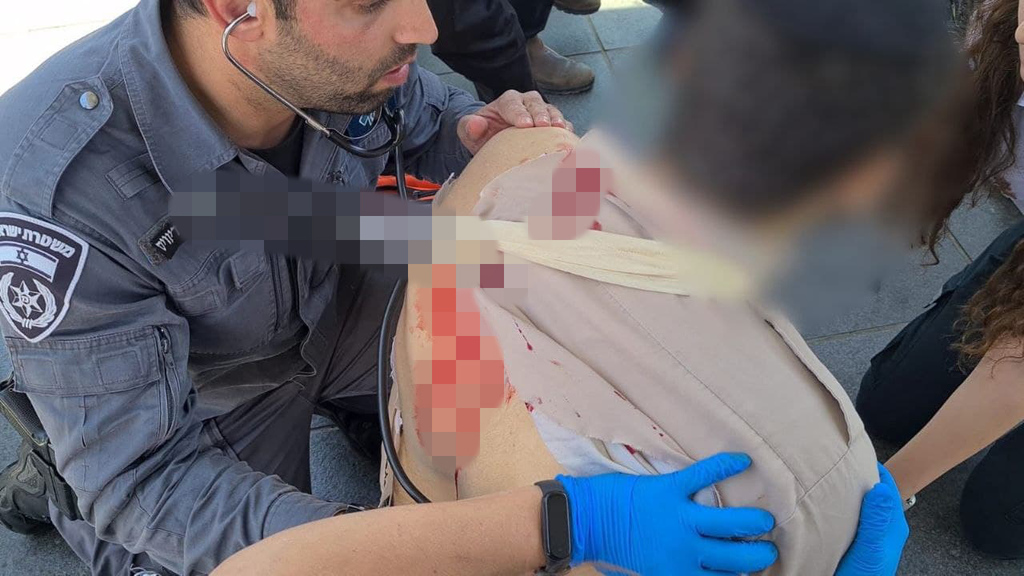 The attack occurred at a light rail stop on Haim Barlev Street near Israel Police headquarters in the capital.
According to preliminary investigaton, the perpetrator approached one of the victims and stabbed him in the back. When the soldier who was standing nearby attempted to intervene, the alleged terrorist stabbed him as well.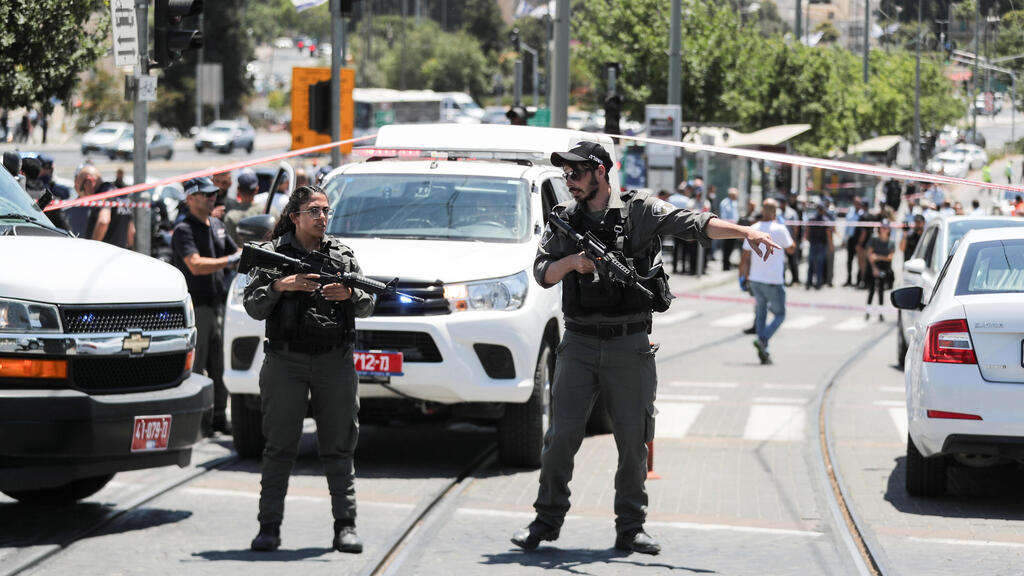 At that point, a Border Police officer noticed the attack taking place and fired at the suspect, killing him. The attaker is believed to be a 16-year-old high school student.
The wounded were evacuated to Jerusalem's Hadassah Medical Center on Mount Scopus. The victims are said to be aged 23 and 21, respectively.
Magen David Adom said their teams received the first report of the attack at 1:17pm. Paramedics who arrived at the scene immediately began providing treatment to the wounded, who were fully conscious.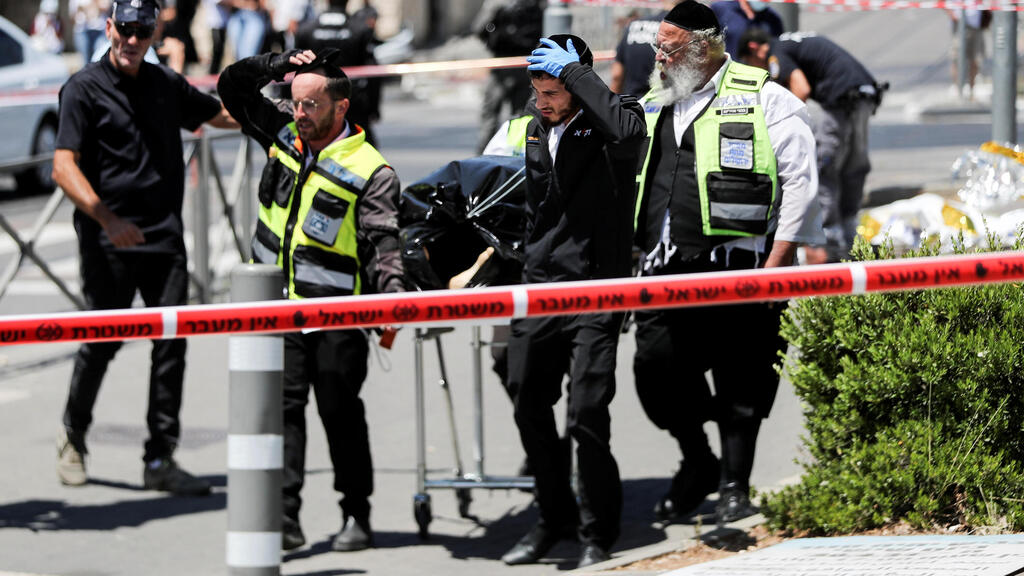 "We arrived at the scene and saw the two with stab wounds to their upper bodies," said MDA paramedic Sigalit Mizrahi. "We provided them with life-saving medical care, quickly put them in intensive care and evacuated them to the hospital."
Paramedics said the knife was lodged into the soldier's back so hard, it took medical teams a lot of effort to extract the blade.