With Benny Gantz headed for the Knesset speaker's chair and Blue & White dismantling its three-party alliance, Israel appeared on course Thursday for a unity government.
Gantz, who was last week tapped by President Reuven Rivlin to form the next government, announced at the last minute Thursday that he was standing for Knesset speaker, despite an internal Blue & White agreement to tap former Dimona mayor Meir Cohen for the role.
The move caused Blue & White No. 2 Yair Lapid, who is close to Cohen to state that he and his Yesh Atid party were quitting their year-long alliance. Moshe Ya'alon also left the alliance, taking the rest of his Telem party with him.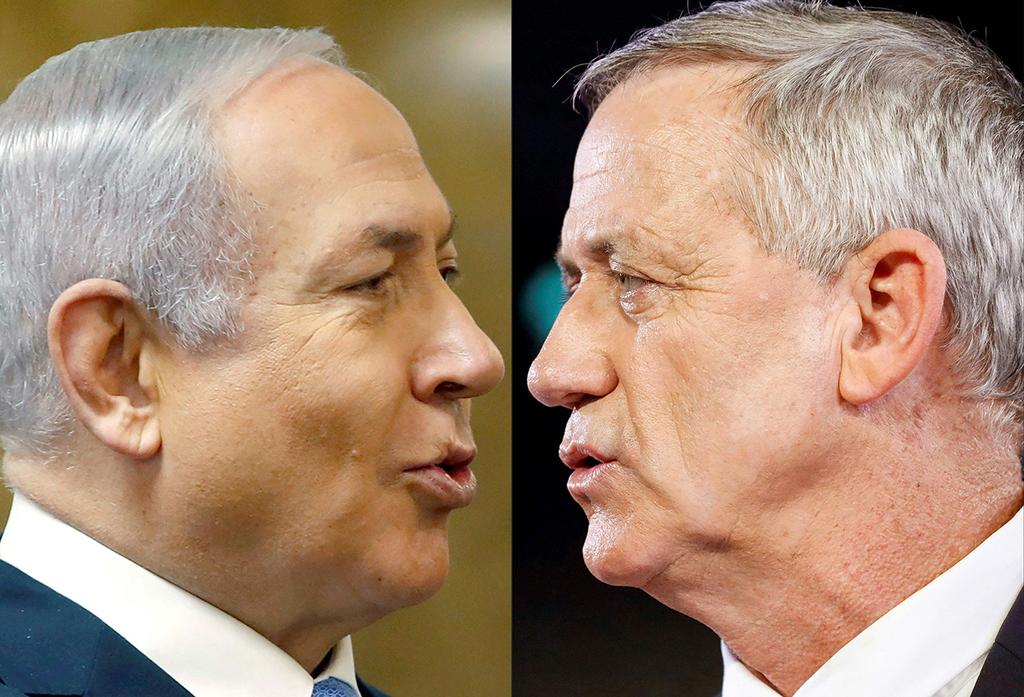 According to the agreements reached so far, Gantz's Israel Resilience party will receive the foreign, defense, justice and the economy ministries and Gantz will become locum prime minister.
Channel 12 also reported that Gantz will take over as prime minister in 18 months.
Likud's Israel Katz, who is currently foreign minister, will receive the treasury portfolio and Yuli Edelstein will return to the position of Knesset speaker.
Shas leader Aryeh Deri will remain in the Interior Ministry and United Torah Judaism's Yaakov Litzman in Health. Defense Minister Bennett will return to his previous post as education minister and Shas will retain the Ministry for Religious Services.
Gantz apparently decided to run for Knesset speaker out of of the fear that if a unity government were finally formed, Lapid and his allies would not join, making Cohen the Knesset speaker from a non-coalition party.
The former IDF chief, whose nomination was submitted by Blue & White faction chair Avi Nissenkorn, is the sole candidate for Knesset speaker.