Israeli officials said Monday that "no one knows" what President Vladimir Putin truly wants by ordering the closure of the Jewish Agency in the country as the rift between Israel and Russia deepens.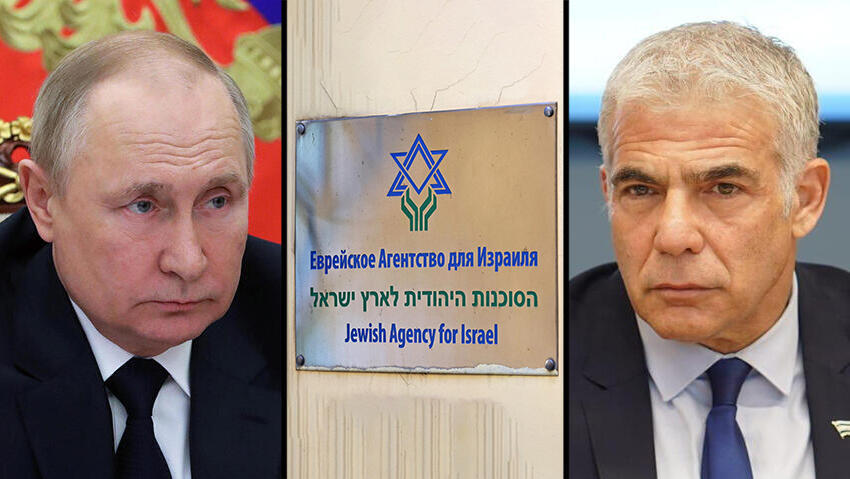 The officials said that due to the ongoing crisis with Russia, Isaac Herzog must get involved in helping mend the divisions after the president managed to resolve crises with Poland and with Turkey's President Recep Tayyip Erdoğan.
A meeting called by Lapid on Sunday discussed steps Israel can take should Russia indeed cease the activity of the Jewish Agency in Russia. Sources also said that Finance Minister Avigdor Liberman and Construction Minister Ze'ev Elkin both stood firm against Russia, having immigrated from the former Soviet Union.
Elkin offered to take retaliatory action against the Russian Cultural Center in Tel-Aviv, which had been suspected of working to systematically convince immigrants to return to Russia.
Another topic discussed in the meeting is Putin's request for Israel to transfer ownership to Russia of Alexander's Courtyard in Jerusalem, bought by a Russian consul in the 19th century. Former Prime Minister Benjamin Netanyahu assured Putin of the transfer of ownership when
Naama Isaschar was released from the Russian prison
.
One official said Sunday's meeting offered more "carrots than sticks," and that "no one truly knows what Putin wants from us."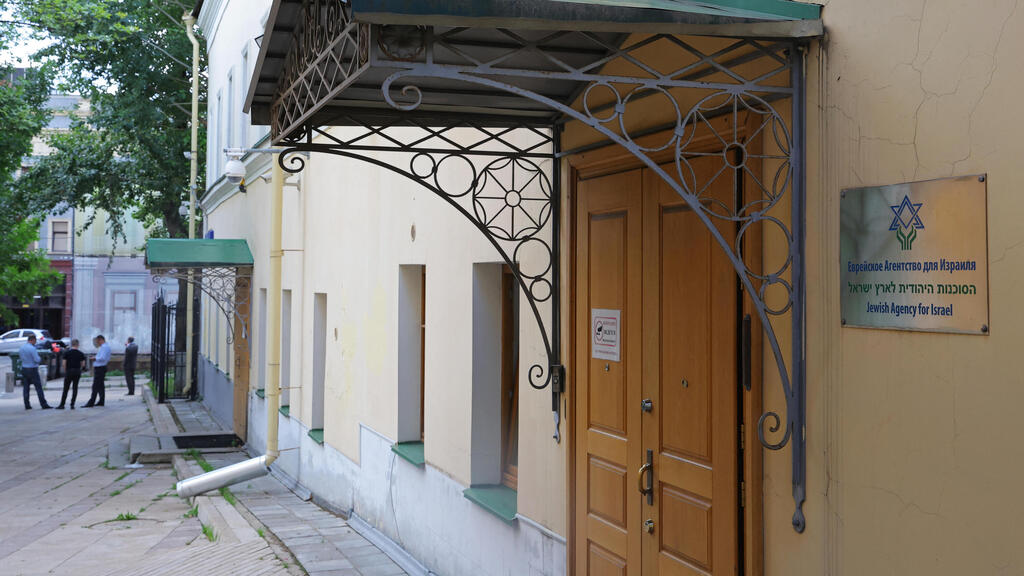 Lapid made the discussion confidential in an attempt to prevent leaks, given the large number of 30 participant, which is unusual for sensitive discussions placed under confidentiality.
Also on Sunday, the departure of the Israeli delegation of legal experts to Moscow was delayed once again due to a lack of visas. The delegation is still awaiting for the Russian approval of the visas, which at this point may never come.
The delegation was to try and convince Russia to allow the Jewish Agency's activity to continue ahead of a Moscow court discussion on the topic later this week.
The Jewish Agency weighed stopping their activities in Russia in July, after the Russian government demanded information about Jews who plan to immigrate to Israel. An official said that Jewish education in Russia would be badly hurt should the Agency stop its activity in the country.