A massive Hamas poster was exhibited on the Al Aqsa Mosque compound on Monday, when tens of thousands of Muslims prayed during the holiday marking the end of Ramadan.
"Hamas blesses the Arab and Islamic nation on the occasion of the holiday," the poster read.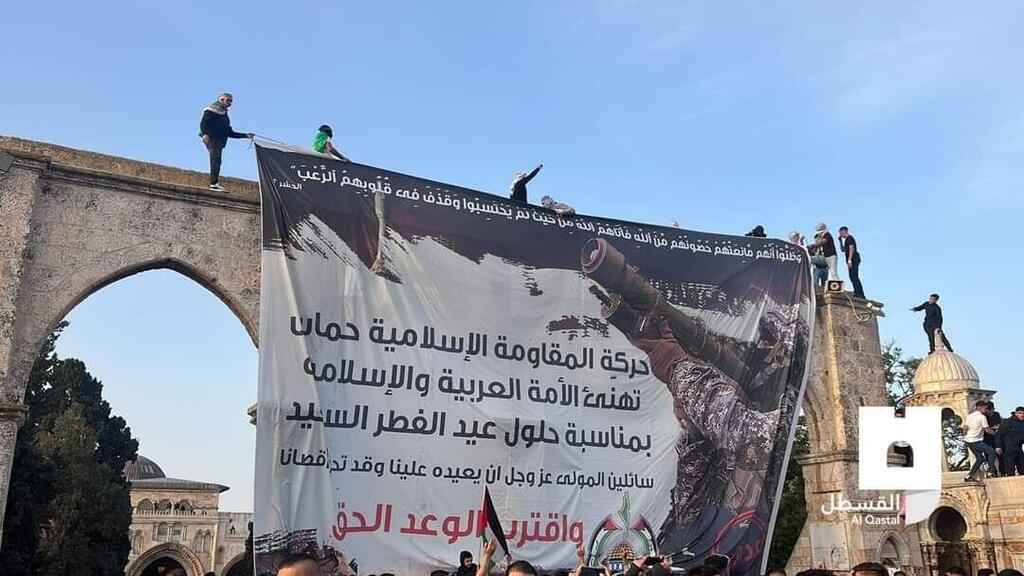 Several hundred Hamas supporters called out chants praising the terror group and sang songs claiming to be the soldiers of Mohammed Deif, commander of the organizations' military wing. "We will sacrifice our lives for Al Aqsa," they chanted.
No clashes were reported early Monday.
On Saturday, Muslim worshippers clashed with dozens of masked men who attempted to raise Hamas flags and sing in praise of the group.
The worshippers asked Israeli security sources to intervene and remove the supporters of Hamas from the mosque compound.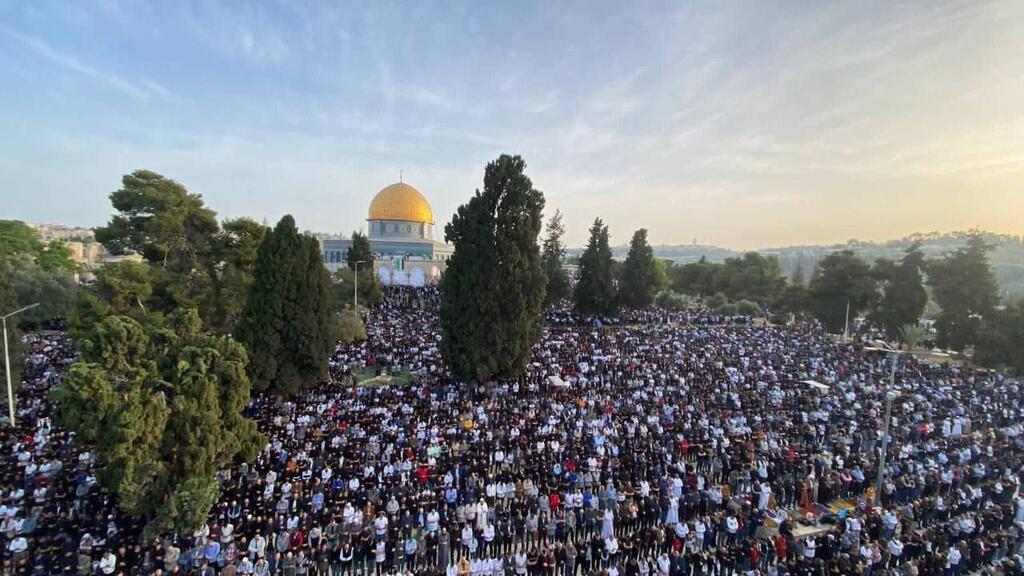 Hamas has campaigned during the month of Ramadan, to be recognized as the de-facto leader of the holy site, in conflict not only with Israel, but with the Palestinian Authority as well.
"You are ruining the prayer," the worshippers said, "Your actions are only hurting and will ignite violence. Many will be hurt because of you," they said.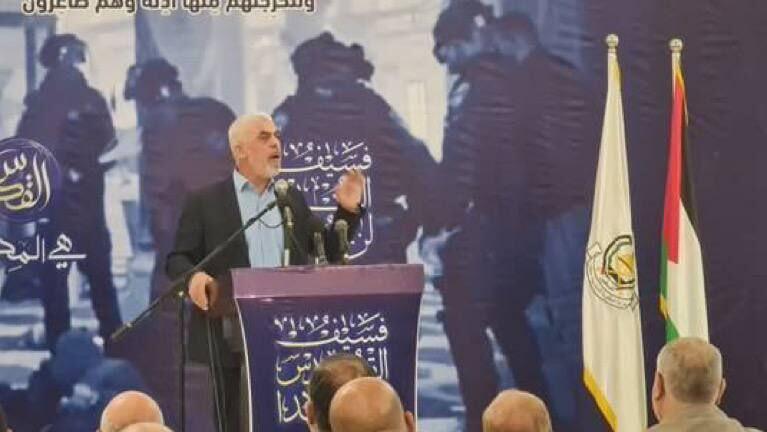 On Saturday, Hamas leader Yayah Sinwar warned that any Israeli encroachment on the Muslim site would result in cross border fighting with Gaza.
He said the battle will only begin after the holy month of Ramadan ends and called on Palestinians in Gaza to be prepared.