About a month ago, Israel's Ministry of Tourism launched a new campaign with the slogan: "Israel, Exactly Like Nowhere Else". Considering everything going on in our country in the last three months, one could argue this slogan is reflective of a lot more than just Israel's unique tourism offering.
The world's eyes are upon the Jewish state, as we – like Hungary and Poland – begin to slide down a slippery slope that can potentially lead to an autocratic regime with a notably centralized set of authorities. But just as the slogan implies, we are EXACTLY like nowhere else in this respect too.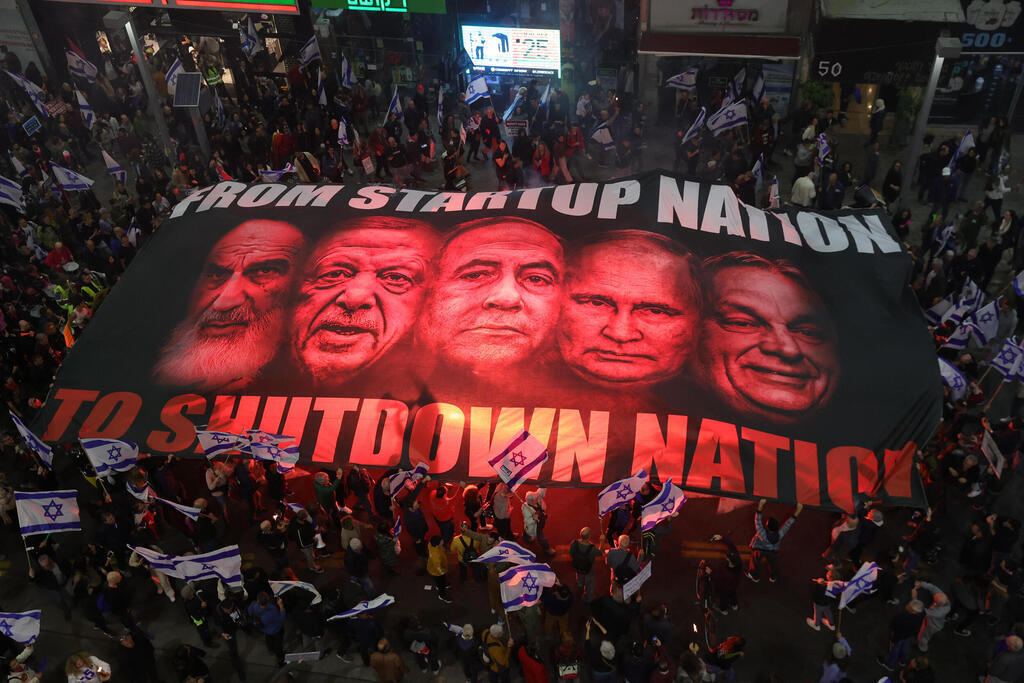 The modern state that was established in the aftermath of one of humanity's most terrible eras, the country that introduced the world to the Kibbutz, absorbed a million and a half Russians in a matter of months in the 90's, and established one of the world's leading innovation-based economies, is at it again.
In this instance, the people are remarkably perceptive, rising nearly as one to proclaim their dissatisfaction of turning the holy land into a quasi-dictatorship, and global media outlets, both on and offline, are more than eager to syndicate this struggle all over the world.
Nadav Eyal, one of Israel's leading journalists, and author of the bestselling book "Revolt", recently tweeted: "I speak to friends around the world. From Asia to Poland. They are in awe of the Israeli people's battle for freedom, for democracy… It is almost unclear to them. Why business associations and members of the security industry should act this way. We were established as a democracy, I tell them. Democracy is at our core. It was part of the First Zionist Congress. We were the first country in the world established by democratic institutions… it is our local tradition." And this, in a nutshell, is what the world is seeing and following.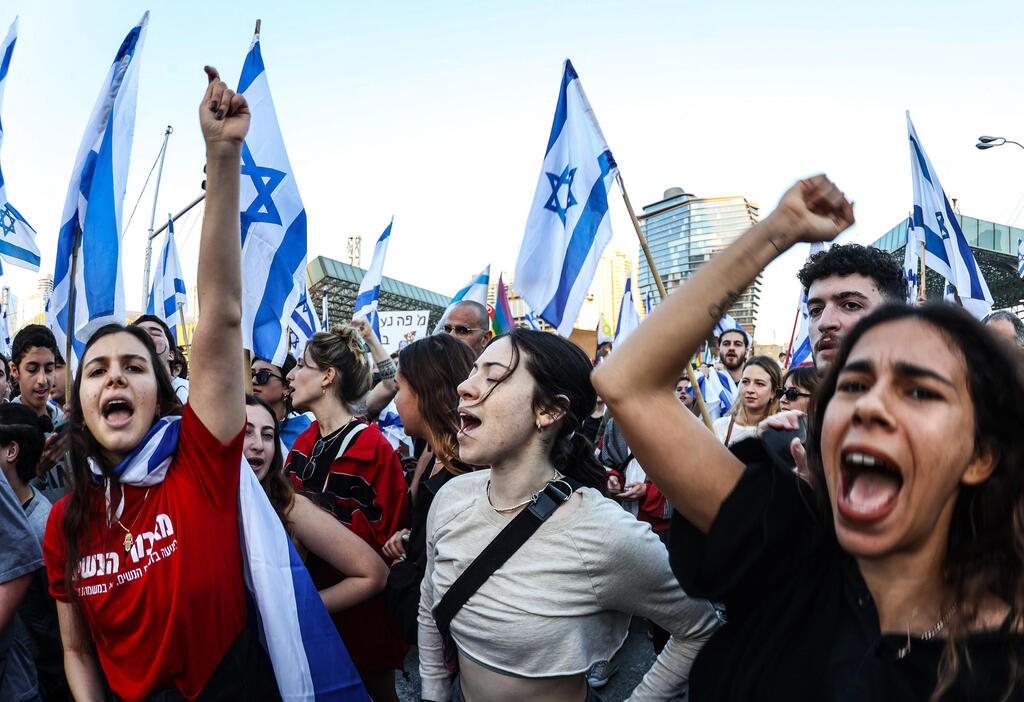 Globally-spanning news reports are showing hundreds of thousands of Israeli citizens across the country taking to the streets, waving the Israeli flag, brandishing a variety of creative plaques, and manifesting their concern through visually disruptive displays, such as the Handmaid's Tale silent marches led by the women's organization, Bonot Alternativa ("Building an Alternative"). And all – almost without a hint of violence.
Many Israelis, understandably, are deeply concerned for how this is impacting Israel's global image. In 2022, Israel was ranked the 10th most powerful country in the world in the Best Countries index, published by the US News & World Report. The index reflects perceptions of around 20,000 global citizens towards countries, in various areas.
The "Power" category measures how people perceive a country's independence, leadership, military might, economic strength and international relations. Israel was seen to have very powerful international standing, especially on a government-to-government level.
However, in stark contrast to this, Israel's overall ranking, which measures the country's "soft power" (quality of life, culture and heritage, entrepreneurship, etc.), was only 37th out of 78 countries, a dramatic drop of 7 places from the previous year. In all but the Power category (without which, we would have ranked even lower), Israel underperformed, while in terms of Power, it punched way above its weight.
Fast forward just a year later, and the tables have turned: Biden's administration is expressing very un-American-like concern (in other words, blunt and direct) for events unfolding in Israel; Sunak, the British Prime Minister, avoided the traditional photo-op during Netanyahu's recent visit; Israel's military is falling victim to the public sentiment and our economy is suffering.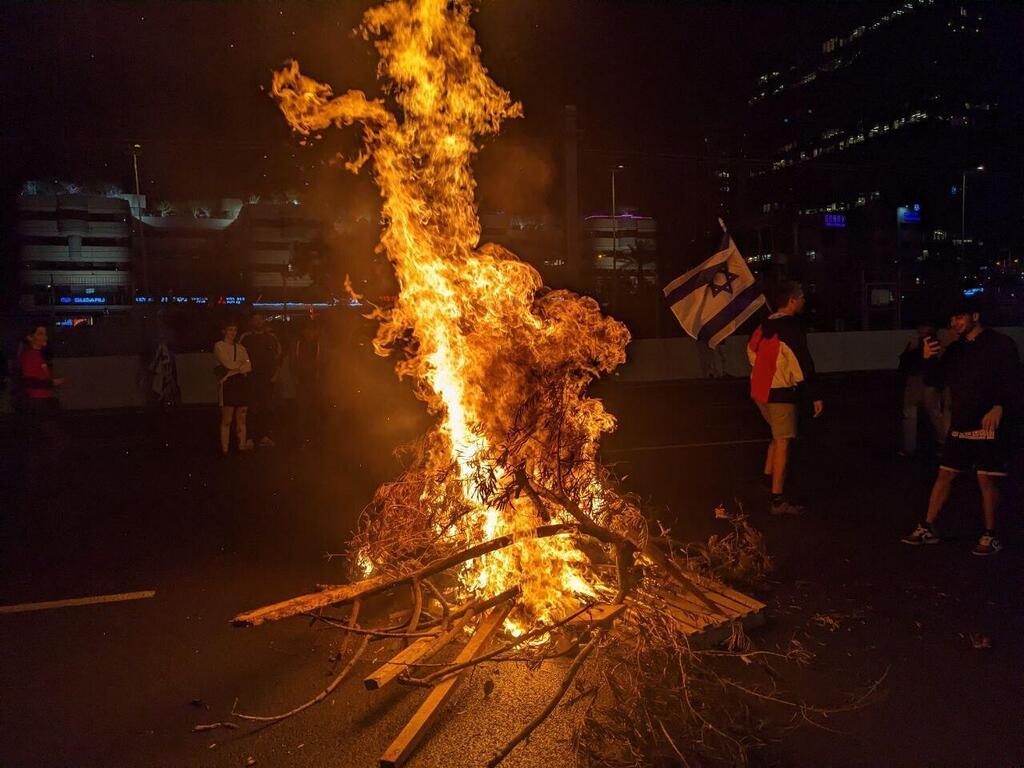 All of these deficiencies and mishaps are noticeably compromising Israel's "hard power" rating.
But while this is happening, the tables may be turning in other, more positive, respects as well; For years, Israel has had to work hard to try to convince the world that we have the same values as other Western democracies.
The reason for this was notably hostile depictions of Israel by less-than-friendly organizations, chief among them is the Boycott, Divestment and Sanctions movement. Regardless of how Israel looks at these organizations, they do possess some clout.
Now, as at least half of the population is fighting to maintain the democratic nucleus at the heart of the Israeli ethos, the world is in fact seeing our democracy in action – in 3D and technicolor, on their TVs and smartphones, every day. We may be heading towards a new era for Israel's global image, one that is led more by the people and less by the government alone.
That would cement the impression that Israeli fortitude does not necessarily come from its government or military, but rather stems from the spirit of its people, regardless of which coalition has a majority in the Knesset at any given time.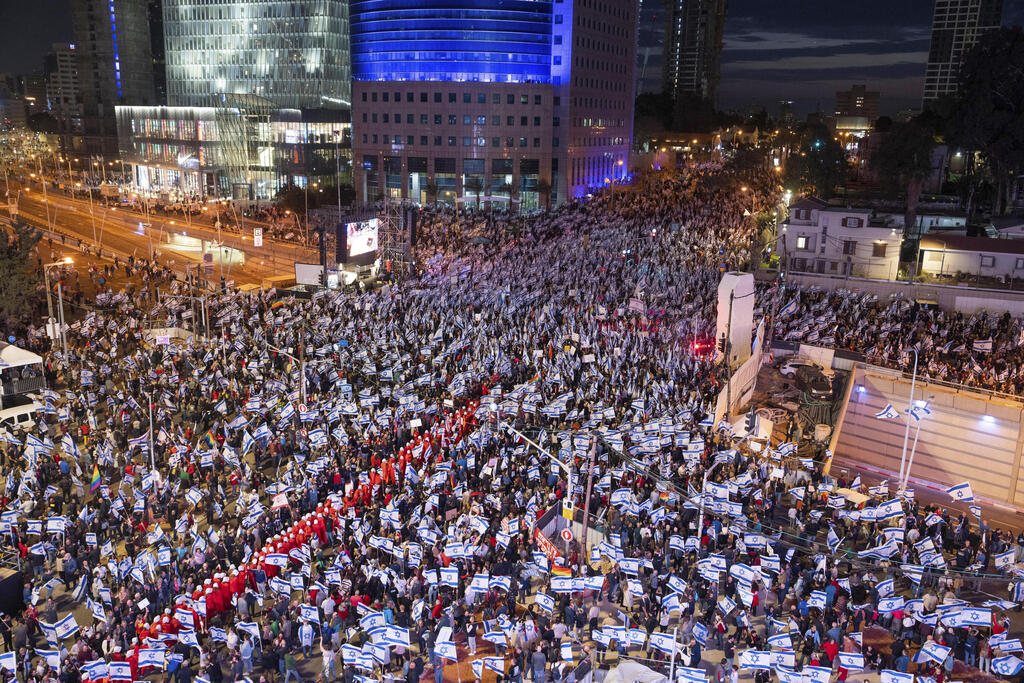 In so many ways, Israel really is exactly like nowhere else in the world. We began by simply following the global trend to become more right-leaning. Yet, in a surprising twist, perhaps due to an overzealous and careless right-wing pivot, it will be Israel that will showcase what a true democracy looks and feels like, and hold strong.
Of so many countries in the world that have been unable to stem the tide of qquasi fascistic tendencies, Israel might be the showcase for how it's done correctly. That, in itself, will introduce a whole new Israel. The kind that will much easier to market in front of a wary world.
Joanna Landau is an expert in country branding and marketing, the founder of Vibe Israel and the co-author of the international bestseller "Ethical Tribing: Connecting the Next Generation to Israel in the Digital Era".