In an interview with the radio station "Kan Bet," Cohen was asked about Harris' remarks at the ceremony marking 75 years of Israel's independence, to which he said, "I will respond to her with the following – I also support a strong and independent judicial system, but not an omnipotent one."
"Even judges in the U.S. do not have the right to veto their own replacements. Judicial reform is required to strengthen public trust, and that is what we strive for. By the way, I want to emphasize that my principles are that - The coalition alone should not appoint judges and, on the other hand, judges should not have the right to veto. I believe that we and the Americans see eye to eye on these matters."
"I can tell you that if you ask her what bothers her about the reform, she wouldn't know to say what bothers her," Cohen said. "I visited several places and heard remarks. I asked them - 'What exactly bothers you?' and no one could tell me. I don't know if she read the law or not, but my guess is that she didn't."
Shortly after, Cohen posted a statement Hebrew and English on his Twitter account, which seems to recant his earlier criticism: "I have deep respect for our ally the United States of America and for Vice President Harris, a true friend of Israel. Israel's legal reform is an internal issue that is currently in the process of consolidation and dialogue. The State of Israel will continue to be democratic and liberal, as it has always been."
The U.S. Ambassador to Israel Tom Nides commented on the statements made by Minister Cohen and told Ynet, "Vice President Harris is a wonderful friend of Israel and the Jewish people. She said the same thing that I have said myself a hundred times."
In her speech, Harris stated that the Biden administration "will continue to stand for the values that have been the bedrock of the U.S.-Israel relationship, which includes continuing to strengthen our democracies, which, as the ambassador has said, are both built on strong institutions, checks and balances, and I'll add – an independent judiciary."
Her remarks were received with applause from the audience.
Simcha Rothman, the chair of the Knesset's Constitution, Law and Justice Committee, who is in the middle of an official
visit to the U.S.
, attended the event in which Harris delivered this speech, despite neither having been on the guest list nor informing the Israeli embassy.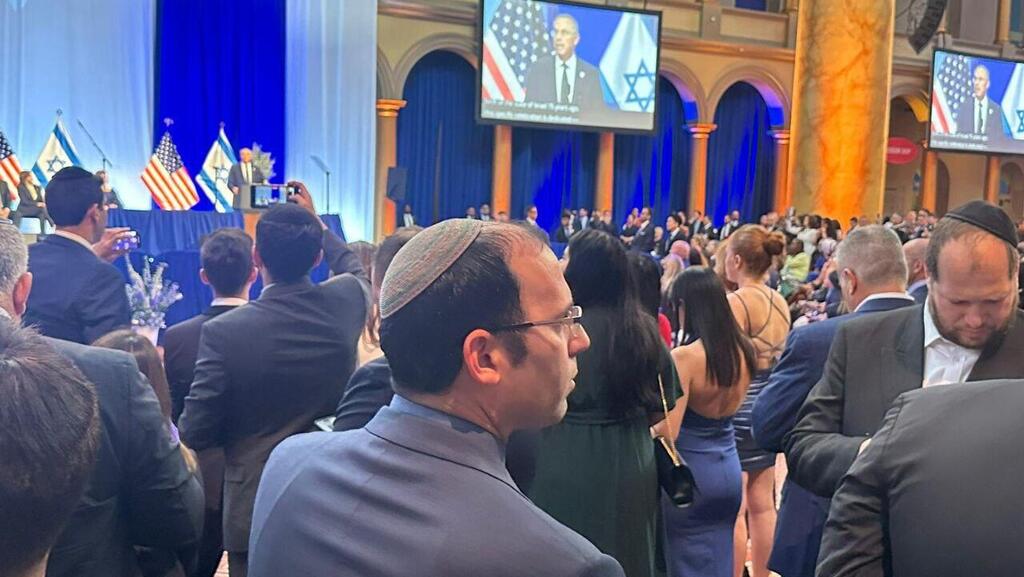 During the ceremony, a woman approached Rothman and said, in Hebrew: "We will not let you ruin our lives here as well. They told you not to come, right? So why did you come?"
Shortly after, he was recorded saying: "Some woman comes up to me and says, 'No one invited you here, they told you not to come. Tell me, are you crazy? Who are you, ma'am? She's confident that this is her country.'"