An IDF soldier and a policeman were lightly wounded in a suspected car-ramming attack at Tapuach Junction in the northern West Bank, police said Wednesday morning.
According to the police, approached from the direction of the Arab village of Huwara in southern Nablus and rammed his car at a police checkpoint where the two servicemen were stationed.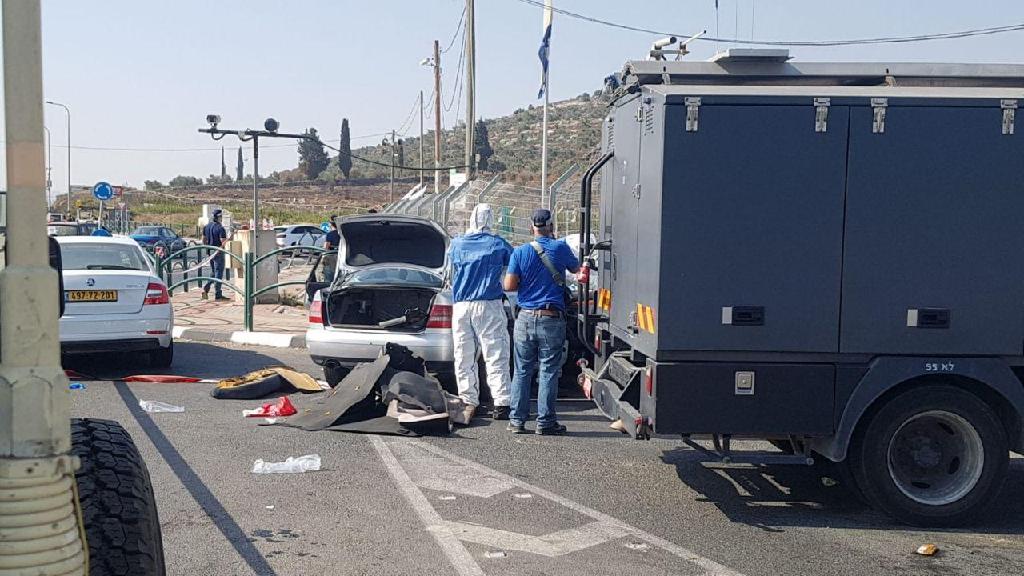 The driver then exited the vehicle and continued to advance toward them with a knife drawn. The injured officer opened fire and neutralized the attacker who is in moderate condition.
Magen David Adom paramedics arrived at the scene shortly after reports of the attack and provided medical treatment to the two servicemembers who sustained mild injuries. They were both transferred to Beilinson Hospital in Petah Tikva for further treatment.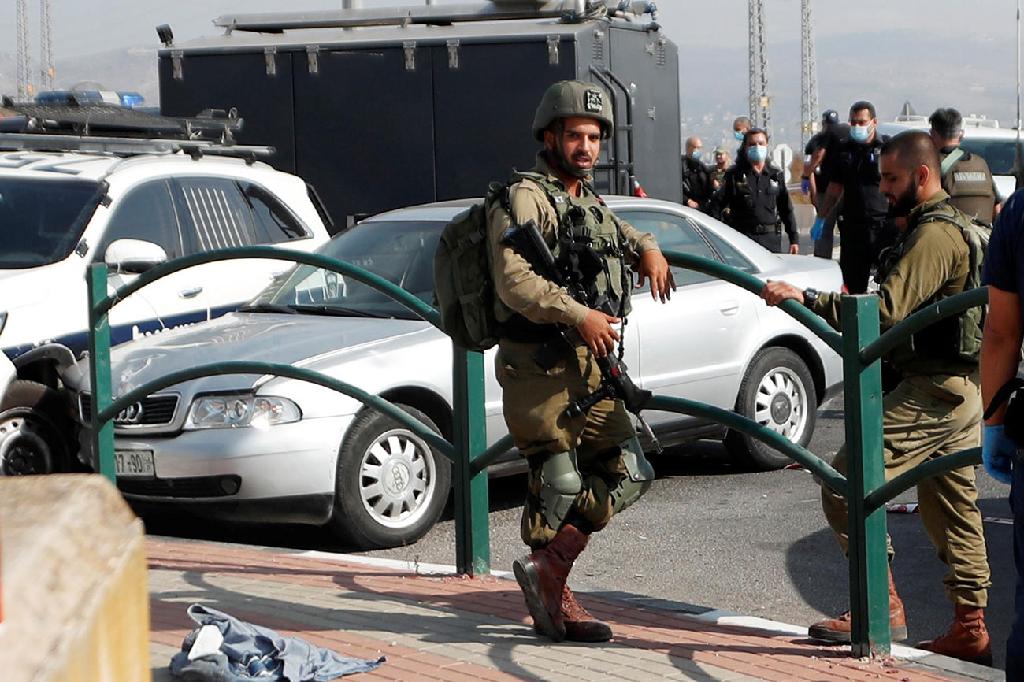 "When we arrived at the scene, the two wounded, aged 20 and 23, were walking around the scene conscious and suffering from minor injuries," said Paramedic Aviel Mamelia. "We provided them with preliminary medical care and transferred them for further treatment at the hospital."
The IDF Spokesperson's Unit said that the incident is currently being investigated but is believed to be a deliberate attack.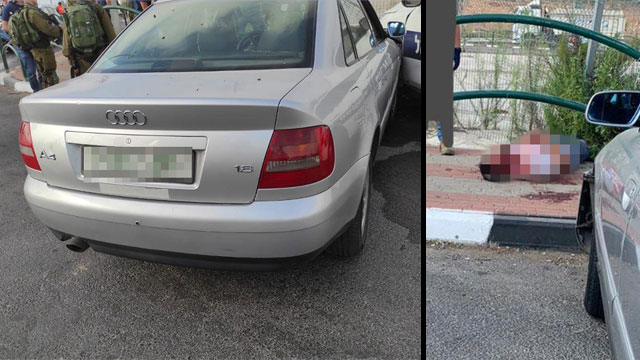 Defense Minister Benny Gantz said that the IDF and defense establishment will continue to act resolutely against terrorism.
The head of the Shomron Regional Council Yossi Dagan lambasted the government and blamed the attack on the political echelon's decision to back down from a move that would have seen Israel extend sovereignty over Jewish West Bank communities.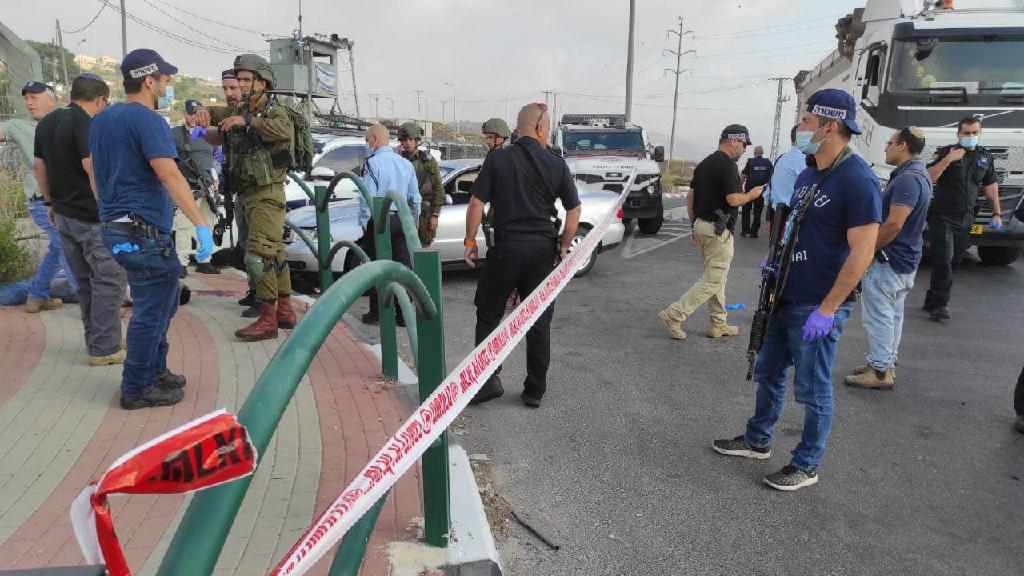 "When the government back down from sovereignty and stutters about its grip on our country, it is no wonder that the terrorists of the Palestinian Authority are emboldened to go out and harm soldiers and civilians," said Dagan. "Only a determined stand for our right to this land will bring calm and peace."
Yamina MK Naftali Bennett also launched criticism against the government for what he considered a soft treatment of terrorists and called on the government to freeze funds transferred by the Palestinian Authority to extremists and their families.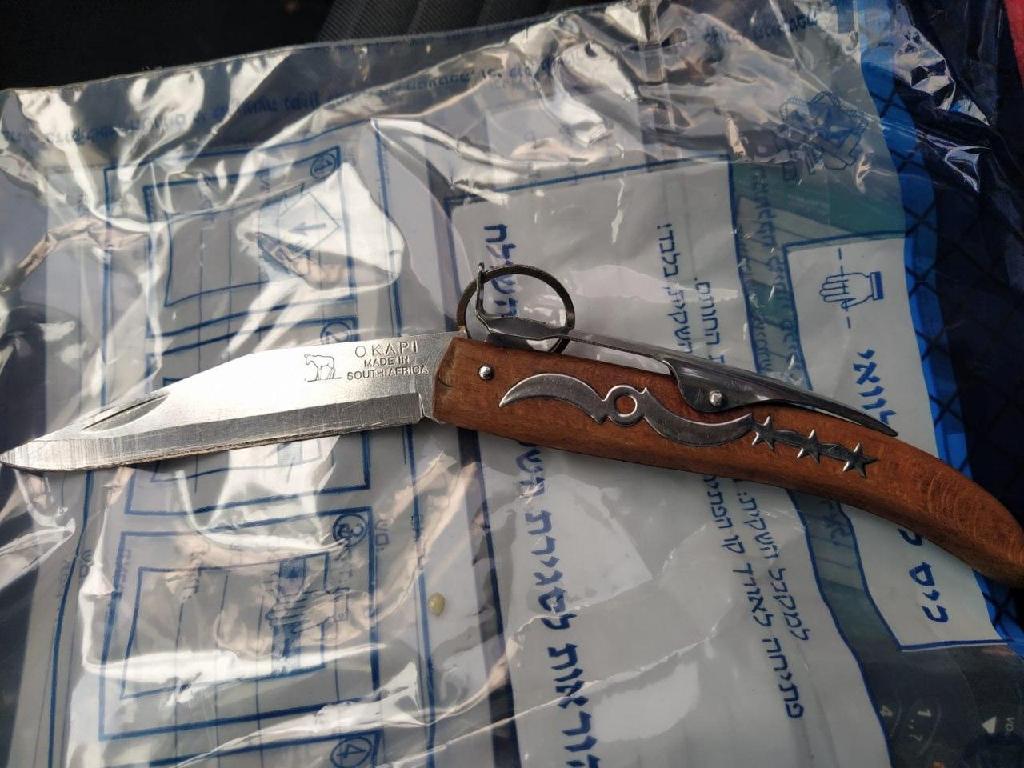 "It pays off to be a murderer in the State of Israel of 2020. You can make a fortune from salaries and your home will remain intact," said Bennett. "We're fed up with the hollow words of prime ministers, it's time for action. I call on the government to reinvoke an act that will freeze funds to terrorists that I used during my time as defense minister."