The Lithuanian faction of the ultra-Orthodox United Torah Judaism (UTJ) party is considering whether to abstain from voting against a government led by Yamina head Naftali Bennett and Yesh Atid chair Yair Lapid, Ynet has learned on Thursday, thus enabling the two to form a government and avoid a fifth election round in just two years.
In return, the Haredi faction will demand that the right-wing flank of such a government would commit itself to maintain the status quo in state-religion affairs and prevent stripping off budgets for the sector's educational institutions and welfare.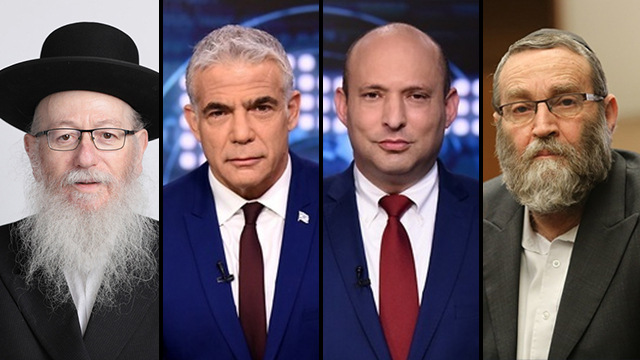 As the chances for Prime Minister Benjamin Netanyahu — a long-standing ally of the ultra-Orthodox parties — to form a viable coalition government seem to gradually become slimmer, UTJ head Moshe Gafni and the party's spiritual leader Rabbi Chaim Kanievsky — both members of the Lithuanian faction — were considering abstaining in such a vote and were even actively pushing the move.
UTJ representatives have been holding direct talks with Bennett and New Hope Chairman Gideon Saar on the matter in recent days. Gafni was slated to meet with Lapid next week as well but later called off the meeting for what he called "technical reasons."
Such a move is set to serve both sides if it does end up coming to fruition. On one hand, ultra-Orthodox support of a government comprised of Netanyahu's rivals and which relies on the backing of at least one Arab party could whitewash joining such a government for Saar and Bennett's right-wing constituents. On the other hand, UTJ will be able to ensure that a new government without Netanyahu will not harm the interests of the ultra-Orthodox sector.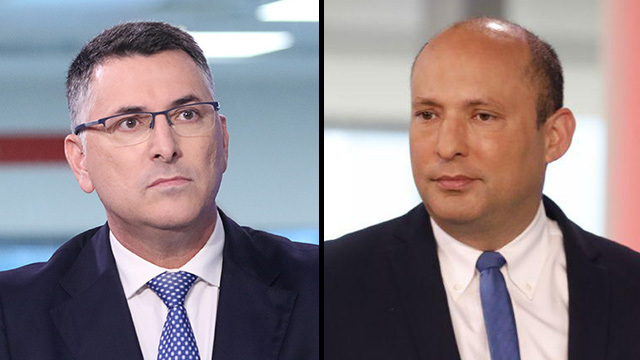 Responding to Ynet, Gafni categorically denied he was weighing such a move.
However, sources in United Torah Judaism's Hassidic faction, led by Construction and Housing Minister Yaakov Litzman, said they were strongly opposed to the move and will work to thwart it.