A crowd of 300 people arrived at Ben Gurion Airport over the weekend to witness an unusual sight — the unloading of a crate housing five red heifers.
The carmine bovines were donated by evangelical farmers from Texas and were flown to the Holy Land from New York on an American Airlines passenger flight after a long journey by truck from Dallas.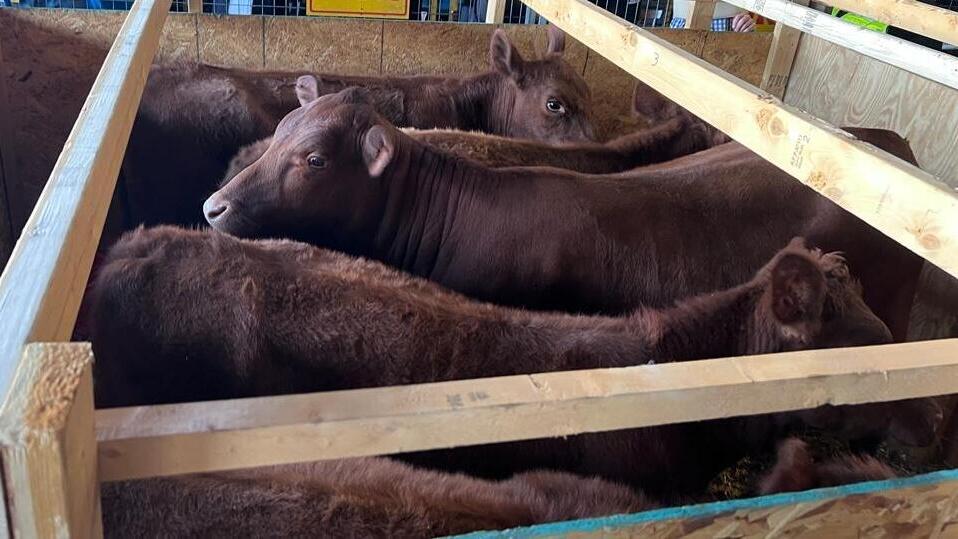 According to Jewish tradition, a kosher red heifer has a reddish-brown tone with no discoloration, and its ashes are used for ritual purification of Tum'at HaMet, that is, an Israelite who had come into contact with a corpse. The ritual purity obtained through the ashes of a red heifer was a necessary prerequisite for participating in services at the ancient Jewish Temples.
Tradition also suggests that the birth of a kosher red heifer signals the arrival of the Messiah and the forthcoming construction of a new Temple.
Upon their arrival in Israel, the cows were transferred to a farm near Beit Shean under veterinary supervision in the hope that stockbreeders will be able to preserve and cultivate the breed and even turn the farm into a pilgrimage center for evangelical tourists coming from all over the world to see the unique bovines.
The breeders claim this is the first time that red kosher live heifers are brought to Israel, and that until now, there have only been unsuccessful attempts to import sperm.
Bonei Israel, the group that helped facilitate the entire operation, described a highly complicated procedure owing to Israel's ban on livestock imports from the United States.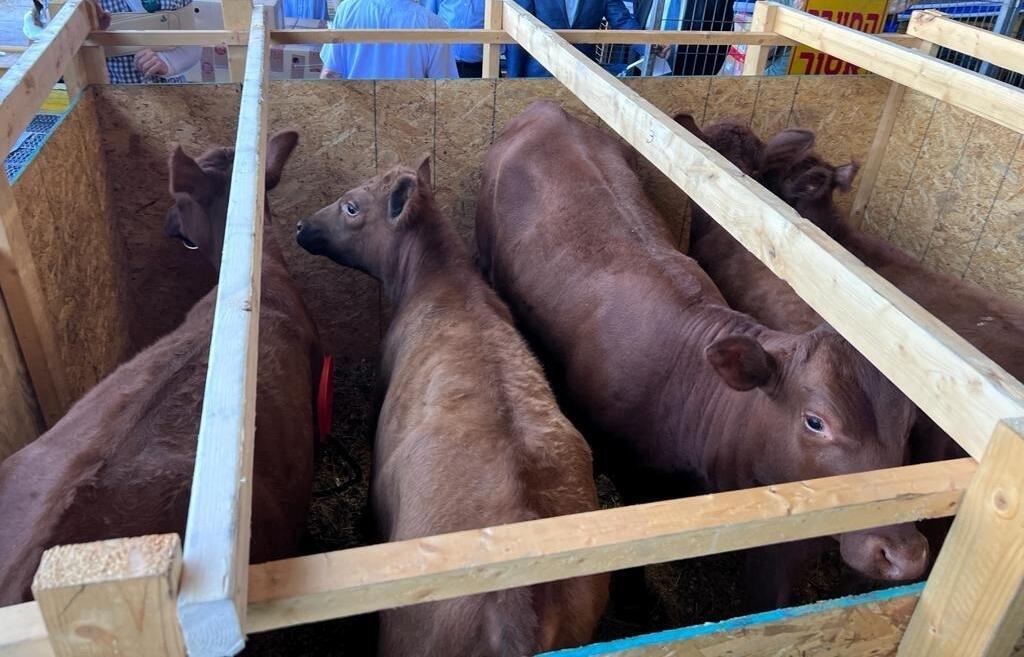 "The concern is obviously disease because animals transmit diseases, but these cows went through over ten blood tests over the last year. They were in quarantine for four months," the organization's representatives told Ynet, referring to the cows' rigorous testing regime mandated by Israel's Agriculture Ministry.
"The cows are arriving from Texas, and the area they are used to is hot and dry. We want them to live for many years so that we can tell the story of the red cows. We want to establish a center where people can visit and learn what a red cow is."
They noted that they see education on this topic as one of several steps toward the construction of a new Temple.
They added that the five heifers that arrived were the only ones they managed to find, which demonstrates the creature's rarity and uniqueness.
"It's very rare. There hasn't been a red cow here for 2,000 years, and we managed to find several. It's probably a very special thing. The farm will be open to the public within a couple of months," the group said.