Drey Chaya Hochstein from Florida made
Aliyah
on Wednesday, fulfilling her childhood dream. On the same day, she celebrated becoming an Israeli citizen, she also celebrated her 72nd birthday.
Hochstein, who is planning to live in Netanya, arrived with her husband Burt who will assist her in settling down before returning to the U.S. to take care of his elderly mother. He also plans to eventually make Aliyah.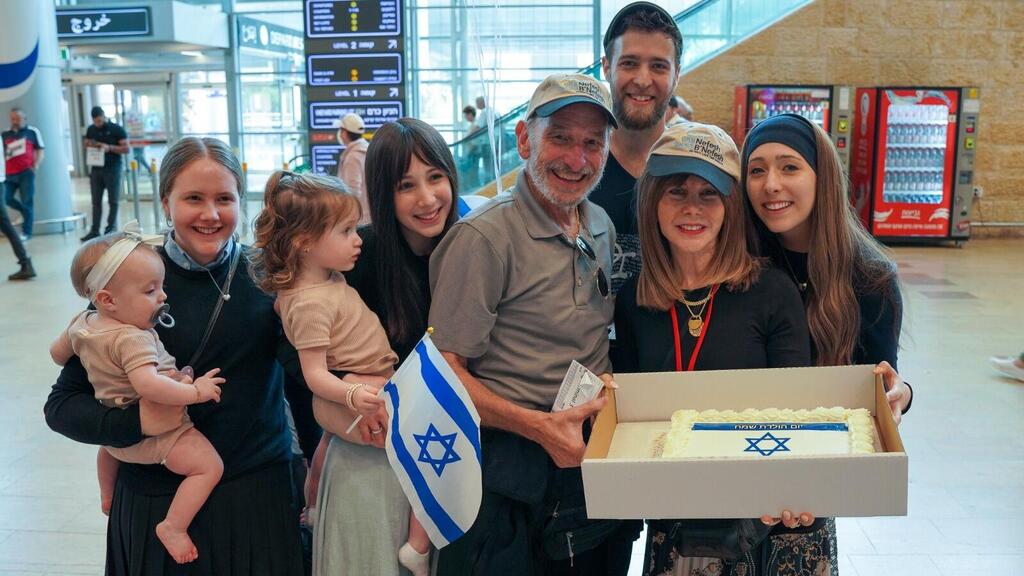 Hochstein is the daughter of Samuel Elyakim Schwartz, a decorated Jewish paratrooper who lost his mother, sister, and six brothers in the Holocaust.
He joined the war effort as a soldier in World War II and liberated many Jews from concentration and extermination camps. Schwartz volunteered for the U.S. Army's 82nd Airborne Division and served as a paratrooper in the 504th Regiment's Command Platoon.
He was trained alongside special forces, participated in battles in North Africa, landed in Salerno, Italy, fought in the Netherlands and Belgium, and saw combat in the Ardennes and Germany.
Hochstein inherited her late father's military jacket, including all the medals and decorations he earned, and decided to donate it to the Chaim Herzog Museum of the Jewish Soldier in World War II – a new museum in Israel commemorating 1.5 million Jewish soldiers who died in the war, which is scheduled to open to the public soon.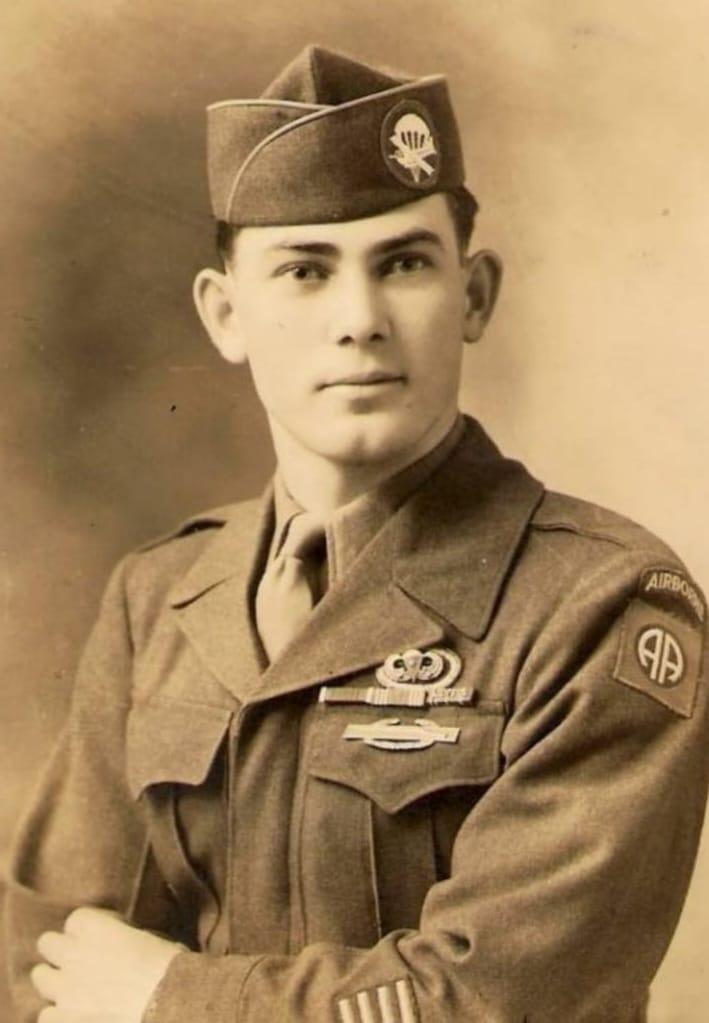 "As a child, my father was a troublesome child who many gave up on, but he never gave up on himself and became a highly praised war hero who saved many Jews," Hochstein says.
Hochstein made Aliyah with the assistance of the Nefesh B'Nefesh organization, in cooperation with the Aliyah and Integration Ministry, the Jewish Agency, KKL-JNF, and Jewish National Fund-USA. Hochstein was thrilled when her family and representatives from Nefesh B'Nefesh surprised her at the airport to celebrate her birthday.
"Making Aliyah to Israel is the best birthday gift I could ask for," Hochstein says. "I've waited many years to come back here, and this is a dream come true for me. I'm grateful to Nefesh B'Nefesh for all the guidance and assistance throughout the Aliyah process and for making this birthday truly exceptional."
Rabbi Yehoshua Fass, Co-Founder, and CEO of Nefesh B'Nefesh, said, "We're delighted to fulfill Dray's dream of making Aliyah and beginning her new life in Israel. With her Aliyah, she continues her late father's legacy, through which, her grandchildren, great-grandchildren, and all Jews who desire it, have the privilege of living in the only land we can call our home."