Two rockets were fired from the Gaza Strip toward Israel late Wednesday, while many in the country celebrated Passover eve.
One rocket fell within Gaza itself, while the other exploded in an area close to the Israeli border, near the Ashkelon Regional Council. No casualties or damage were reported as a result. An hour later, Palestinians rallied near the Gaza border in protest against the action of Israeli security forces in the
Al-Aqsa Mosque
in Jerusalem.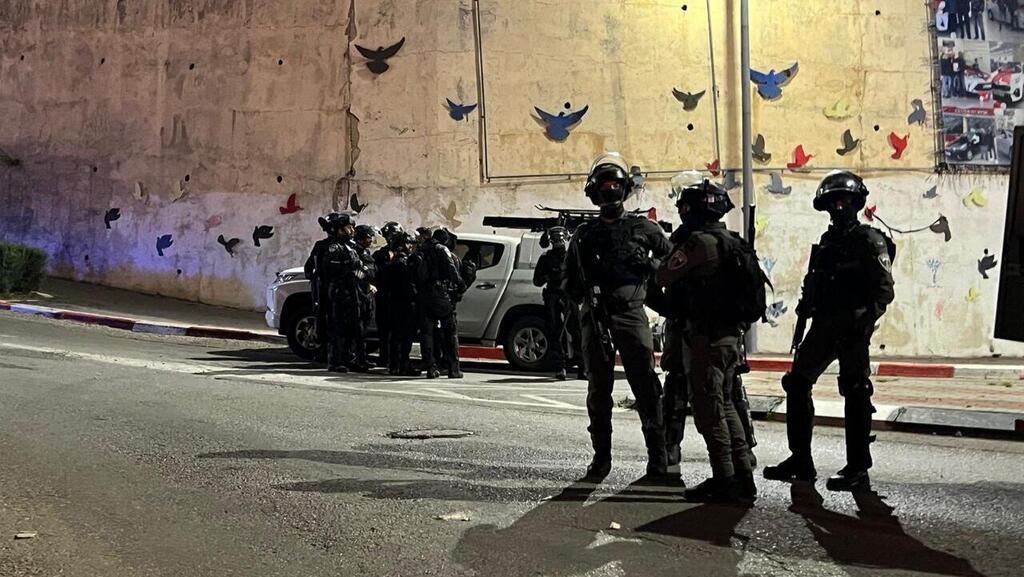 Forces were documented entering the Al-Aqsa Mosque compound, where Muslim worshipers barricaded themselves. Palestinians reported that thousands were inside the mosque when the forces entered, and that they used rubber bullets and riot gear to disperse the crowd.
According to the reports at least 11 people were arrested, with some sustaining injuries following confrontations with the police.
Police said that dozens of Palestinian youths, some of which concealed their faces, fired fireworks and threw stones at the forces. At a certain point, they attempted to close the doors of the mosque and prevent worshippers from leaving, with the intention of barricading themselves inside.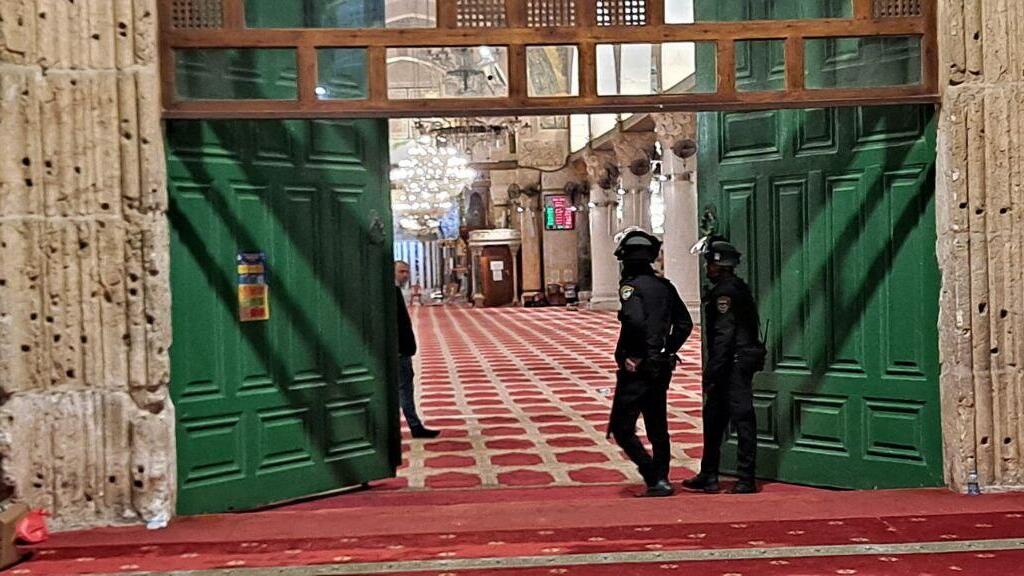 "The forces prevented them from doing so and assisted the worshippers in leaving the mosque," the police reported. "At a certain point, the lawbreakers began cursing, firing fireworks, and throwing objects at the police. They have now been dispersed, and peace has been restored at the site."
The Al-Quds Brigades, the Islamic Jihad's militant wing, claimed responsibility for the rocket fire and said that it was "in response to what's happening in Jerusalem. Our leadership is giving the enemy an hour to leave the Al-Aqsa Mosque compound, or else we will continue firing."