Israel's government said Wednesday it will discuss another extension to the current lockdown amid a row over fines for coronavirus violations, which are set to affect the ultra-Orthodox sector that appears to flout the restrictions.
Health experts warned the lockdown must be extended by an additional week over high coronavirus infection rates and hospitalizations, which appear to stem from the far more contagious UK variant of COVID-19.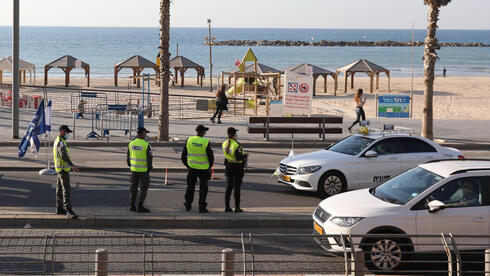 Prime Minister Benjamin Netanyahu had planned to convene the meeting on the lockdown extension on Tuesday following warnings from health experts, but Defense Minister Benny Gantz said his Blue & White party will not support any new restrictions if the bill doubling fines for virus violators is not passed in the Knesset.
The legislation has already passed its first Knesset reading and was thoroughly rejected by Haredi and Arab MKs, who represent the sectors with highest COVID infection rates and poorest record on implementing and adhering to health regulations.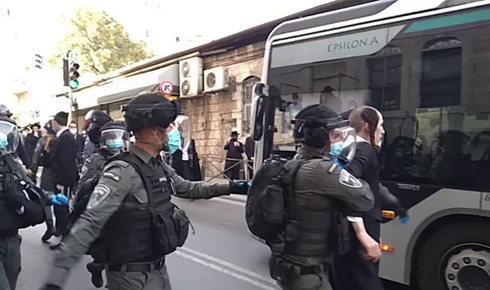 The bill was then sent to the Knesset Constitution, Law and Justice Committee, which is headed by MK Yakov Asher of the ultra-Orthodox United Torah Judaism party, who appears to stall the bill's return to the plenum for a final reading.
Gantz's office said that party members will meet with health experts to see the projected morbidity trend and effect of the lockdown, and only then decide whether to support another extension.
He also instructed his staff prepare for a gradual exit from the nationwide lockdown, which set to be replaced by closures of "red" coronavirus hotspots.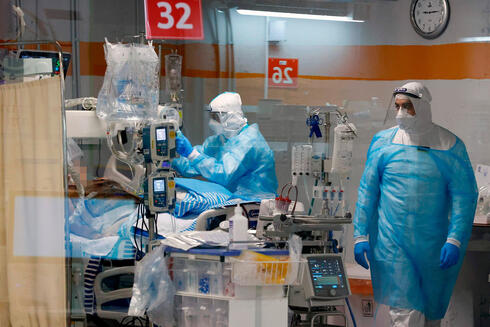 This forum of health experts, dubbed "Team 19", presented Blue & White Tourism Minister Orit Farkash-Hacohen with the following recommendations:
The past week has seen a decline of 17% in new confirmed cases and 6% in new serious patients, as well as a drop in the virus' base reproduction number.

There is a significant decrease in new infections in cities where the percentage of vaccinated people over 60 is high.

The number of vaccinated and those who'd recovered from the virus is far lower in predominantly-Arab and Haredi cities.

The UK coronavirus variant, along with other mutations, will keep evolving and Israel could not afford to keep Ben Gurion Airport closed indefinitely. Therefore, a testing mechanism must be put in place.

Serious damage is being caused to public health by the lockdown, including extra weight, heart issues, depression, lack of timely medical care, increased smoking, etc.

There is a 75% rise in calls to mental health centers, especially from people who are depressed or contemplate suicide.
The expert panel recommended that if there will not be proper enforcement public relations campaign to prompt adherence to restrictions - there is no reason to continue the lockdown. The infection rate trends, however, must be closely followed.