A video released in India on Sunday apparently showed the last moments of the Yeti Airlines ATR 72 plane before it
crashed in Nepal
on Sunday.
The plane carried 68 passengers and four crew members from the capital Kathmandu to Pokhara when it went down, killing everyone on board.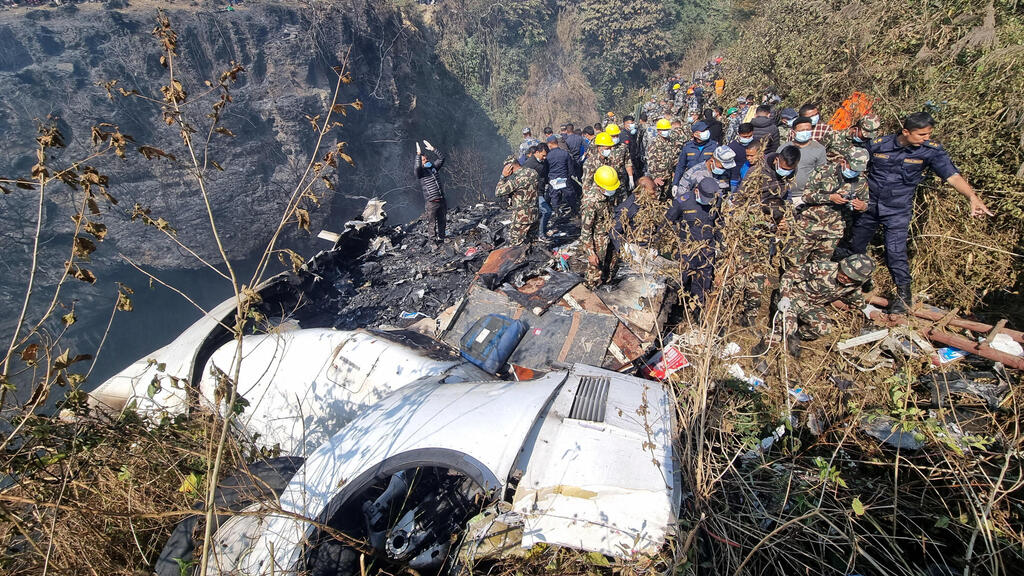 In the horrifying video, one of the passengers, an Indian national, recorded himself and some others on board, taking pictures of the view from the window.
All seems calm in the plane, with no emergency announcements or warnings from the pilot or crew. But then, the plane appears to veer off with a loud roar, and the sounds of it crashing to the ground are captured on the phone camera before the screen is filled with flames.
So far, 68 bodies were recovered as emergency rescue teams resumed their search.
There were 15 foreign nationals on board: Five Indians, four Russians, two South Koreans, and citizens from Ireland, Australia, Argentina, and France.
It was Nepal's worst aviation disaster since 1992 when 167 people died onboard a Pakistan International Airlines flight that crashed on approach to Kathmandu.