Foreign Minister Eli Cohen arrived in Kyiv Thursday morning on an official visit during which he will meet with Ukrainian President Volodymyr Zelensky and his Ukrainian counterpart Dmytro Kuleba.
This is the first visit by an Israeli minister and a minister from the Middle East to the war-torn country since the outbreak of the Russo-Ukraine war last February.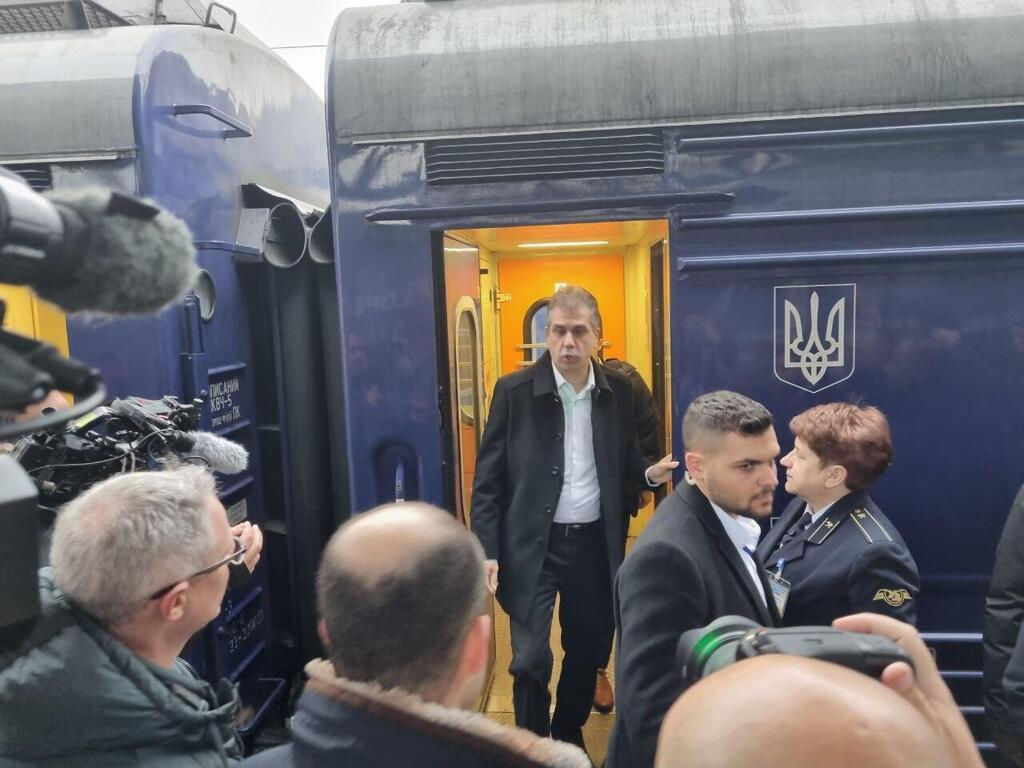 Cohen, who made the trip from Turkey to Ukraine by train, is scheduled to announce the reopening of the Israeli embassy in the Ukrainian capital and the expansion of humanitarian aid to Kyiv.
The Ukrainians are expected to ask Cohen during his visit that Israel provide Ukraine with defensive military aid. Meanwhile, the United States also made a similar request from Israel in recent weeks to expand aid to military aspects.
Under heavy security, Jerusalem's top diplomat will also pay a visit to Babi Yar, the site of massacres of tens of thousands of Jews by Nazi forces during World War II; and Bucha, a suburb of the capital where the Russian army is alleged to have massacred civilians. He will also meet with representatives of the local Jewish community to show his support.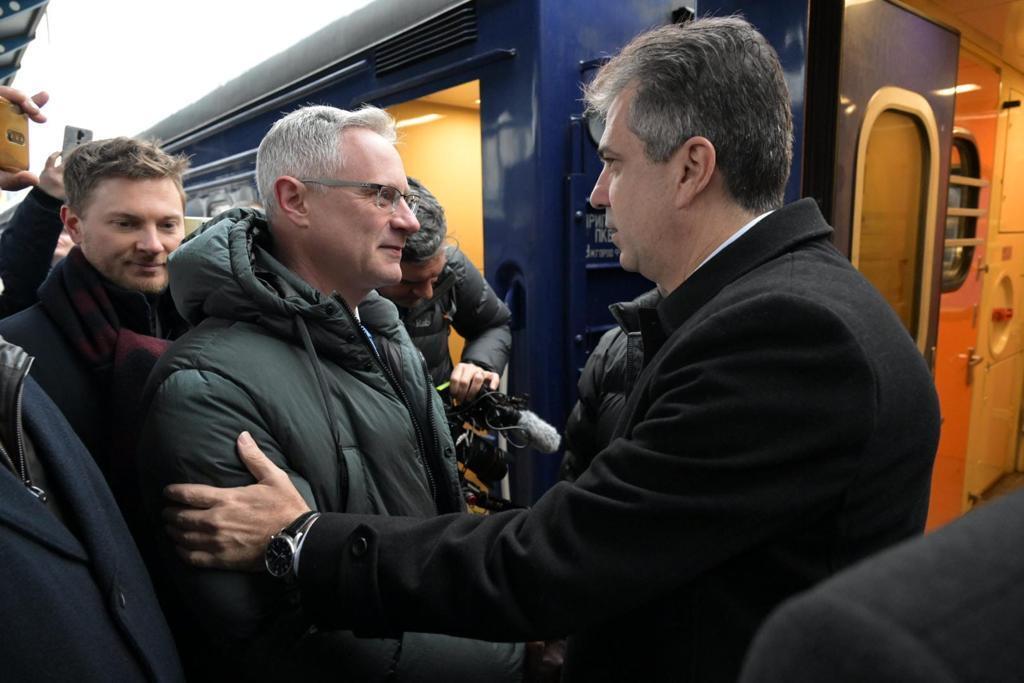 "I have arrived today on the first visit of an Israeli minister to Kyiv since the outbreak of fighting. In the last year, Israel stood by Ukraine and the Ukrainian people," Cohen said.
"Today, we will hoist the Israeli flag over the Israeli embassy in Kyiv, which will return to regular operations with the aim of strengthening relations between the countries."
Cohen arrived in Kyiv just days before the first anniversary of the bloodiest conflict on European soil since the Second World War and amid concerns in the West that the Russian army is preparing for a massive offensive on Ukraine after amassing large forces on its borders in recent months.