Defense Minister Benny Gantz demanded late Saturday the cancellation of the postponed Jerusalem Day March of the Flags parade, which was rescheduled to take place on June 10 after police canceled the march mid-event May 10 when Hamas fired a barrage of rockets toward the city.
An official said on Saturday that police would make the final call on whether the far-right nationalist march — set to also pass through the Old City's Muslim Quarter — would be held, stating that Israel has returned to routine, with no current restrictions and Jews are visiting the Temple Mount.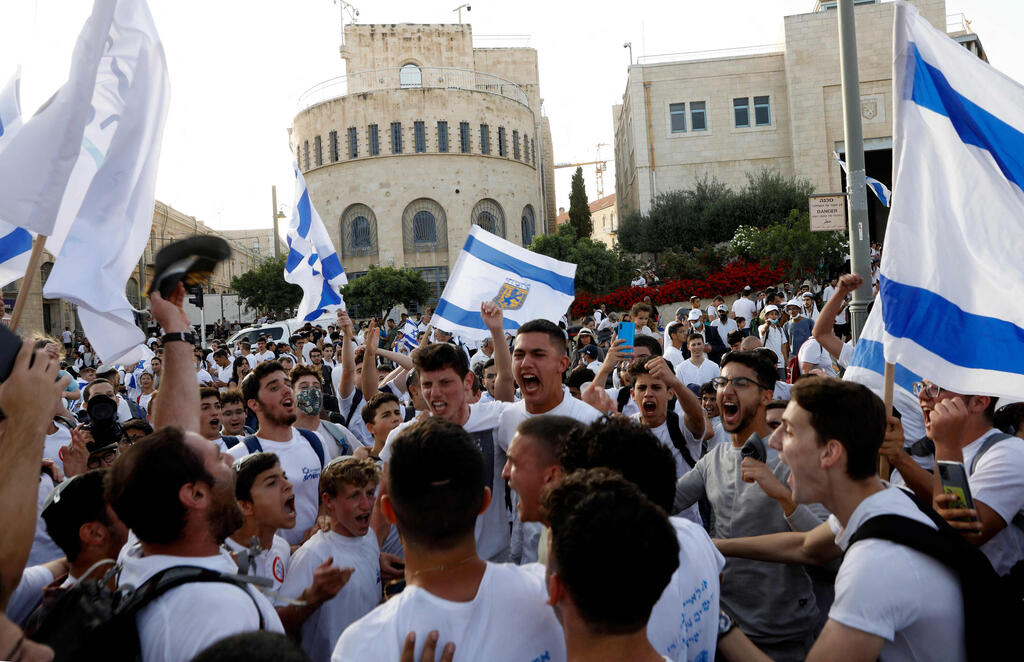 Security officials, on the other hand, warned that the march could serve as a "prize" to Hamas and allow it to be used as justification for a renewed conflict with Israel after the latest round of fighting last month was halted following an Egyptian-brokered ceasefire. Officials also warned that the event and the rising of the tensions in the capital could hamper any further efforts for a much more comprehensive calm with Palestinian terror groups in the Gaza Strip.
Gantz late Saturday held a situational assessment with IDF Chief of Staff Lt.-Gen. Aviv Kohavi, Attorney General Avichai Mandelblit, Police Commissioner Yaakov Shabtai and other top security officials.
In a statement following the meeting, the defense minister stressed to all officials present the need for responsible, sensitive behavior. Notably absent from the meeting was Public Security Minister Amir Ohana of Prime Minister Benjamin Netanyahu's Likud party, whose office oversees police.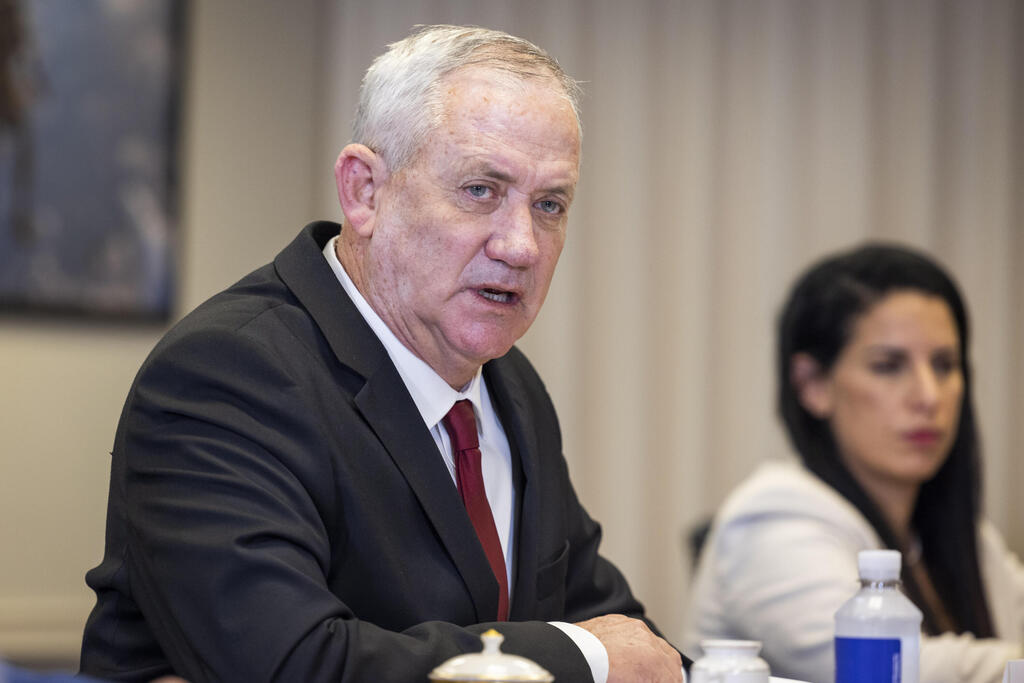 Gantz added that he was concerned — amid a roiling political atmosphere that even had the head of the Shin Bet director Nadav Argaman make a very public warning for party leaders to tone down the rhetoric or face the prospect of people getting hurt — for the delicate coalition negotiations that are ongoing.
Police officials were set on Sunday to hold a meeting during which it will be decided whether allow the event or not.
Religious Zionist party leader MK Bezalel Smotrich on Sunday slammed Gantz for his calls to suspend the parade.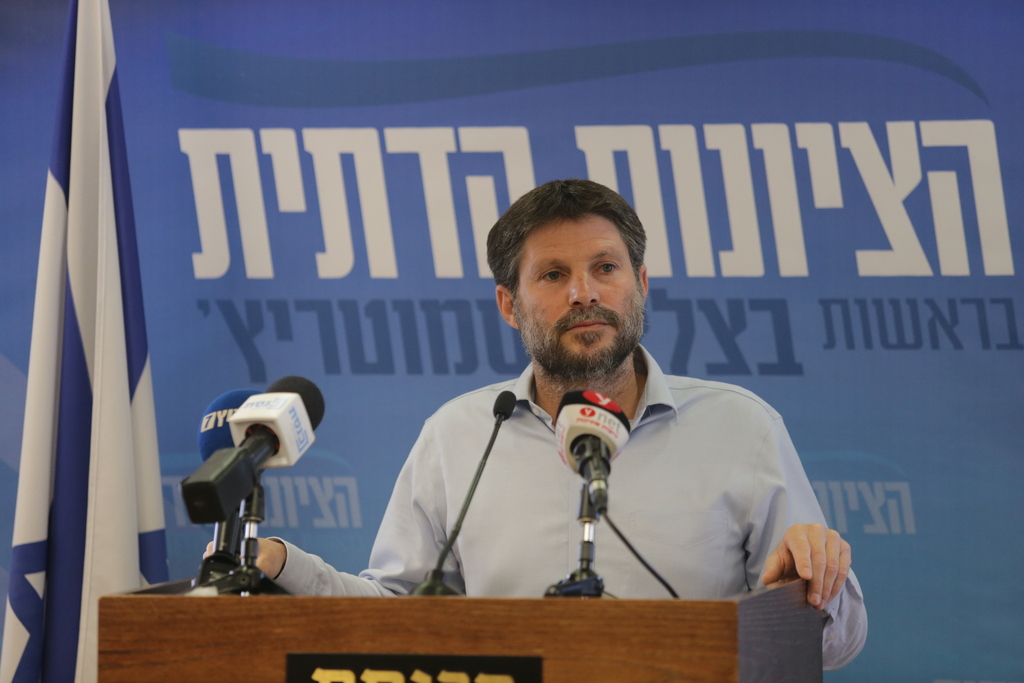 "We didn't wait 2,000 years for a Jewish, independent and sovereign state just to have a cowardly defense minister who has publicly capitulated to Hamas' terrorist threats (and in fact invites more threats and more terrorism), and seeks to prevent Jews from marching with Israeli flags in the Holy City of Jerusalem and the unified capital," Smotrich wrote on Twitter.
"I expect Prime Minister Benjamin Netanyahu and Public Security Minister Amir Ohana to announce that the march will take place."
Fellow far-right MK Itamar Ben-Gvir said the parade will take place regardless of the warnings it may reignite violence.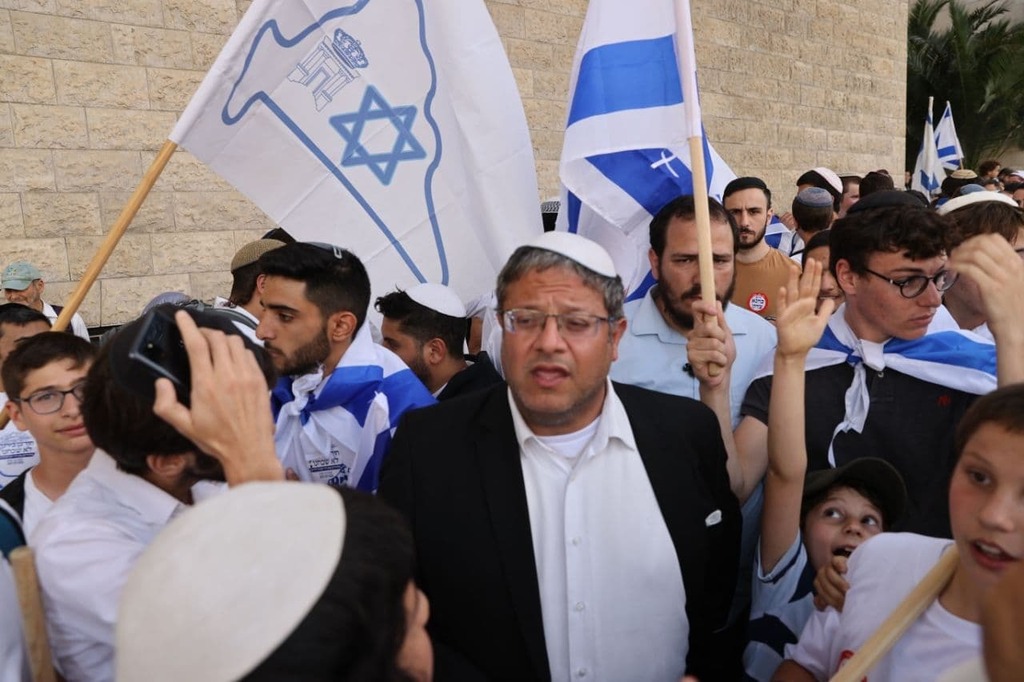 "In face of the anger of the far-left government, we will march in Jerusalem," Ben-Gvir said. "Jerusalem is our capital forever and ever, and we will march everywhere, happily."
Meanwhile, U.S. officials have implored Israel to refrain from any actions that could stir up tensions in Jerusalem, urging to let mediation efforts between the Jewish state and Hamas reach a breakthrough. These messages were also conveyed to Gantz during his trip to Washington last week, where he met with U.S. President Joe Biden's top security officials.