One third of Israel's coronavirus victims passed away in January alone, health officials said on Monday.
The Health Ministry said 1,433 people passed away last month, bringing the official death toll to 4,796. Thirty-one patients passed away on Sunday alone.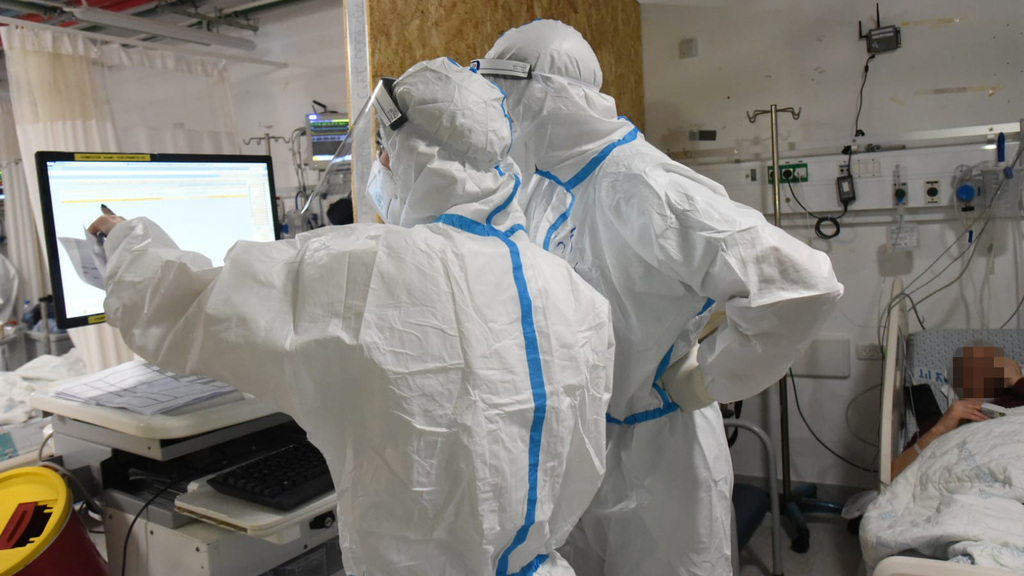 The ministry said 5,140 people tested positive for COVID-19 on Sunday after 54,737 tests had been conducted, bringing the infection rate to 9.7%. The infection rate in the ultra-Orthodox sector is much higher at 20.1%.
At least 1,140 patients are in serious condition, of whom 315 are ventilated. Health officials said 30.6% of patients hospitalized in serious condition are below the age of 59.
In addition, 167 patients in their 50s are hospitalized in serious condition, 99 patients in their 40s, 50 in their 30s, 20 patients in their 20s and six children are currently being treated in hospitals after developing complications from COVID.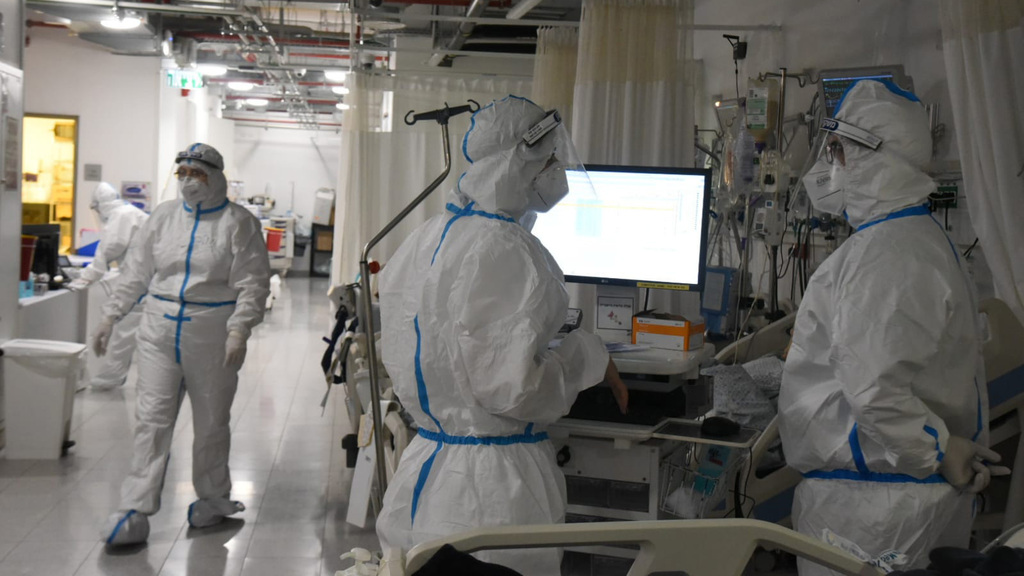 In Israel, there are 68,331 active patients currently ill with the disease. At least 11,506 of them live in Jerusalem, 4,122 in Bnei Brak, 2,383 in Modi'in Illit, 2,196 in Petah Tikva, 2,142 in Tel Aviv-Yafo, 2,023 in Beit Shemesh, 1,797 in Ashdod, 1,269 in Rishon Lezion, 1,247 in Haifa, 1,183 in Holon, 1,089 in Netanya, 982 in Rehovot, 949 in Be'er Sheva, 933 in Beitar Illit, 854 in Elad, 832 in Ashkelon, 819 in Ramat Gan, 810 in Lod, 782 in Kiryat Gat, 772 in Bat Yam.
In the meantime, 131,000 people were vaccinated on Sunday, bringing the number of vaccinated in Israel to almost 3.1 million, of whom 1.8 million received both doses of the vaccine.