Three Jewish students were badly beaten by a group of 11 men at the Indiana University, according to a security footage posted Sunday.
According to Indiana Daily Student newspaper, the fight broke out between members of the Pi Kappa Phi fraternity and the Jewish Alpha Epsilon Pi fraternity, the members of which apparently tried to enter a party at the Pi Kappa Phi house uninvited.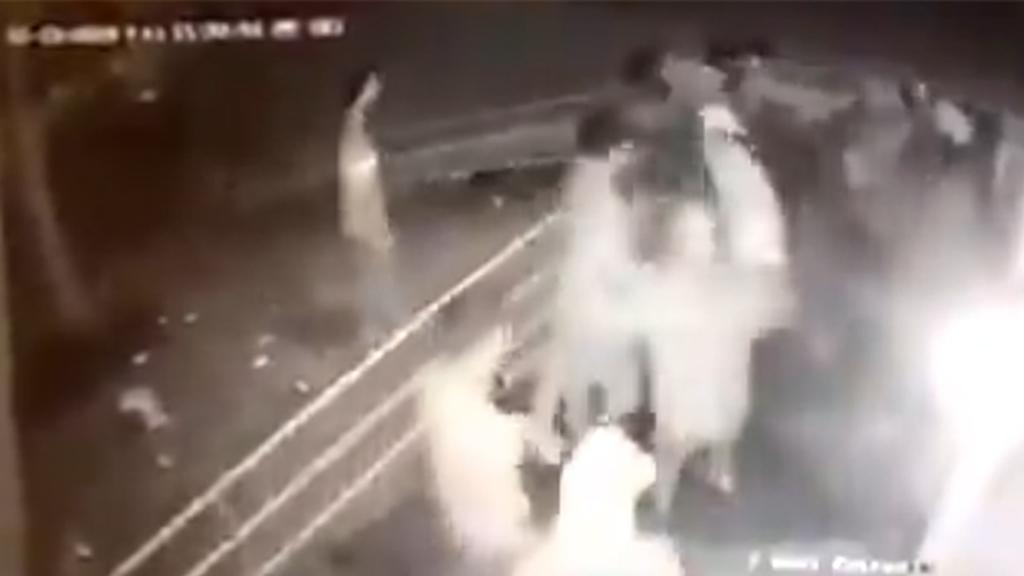 In the footage, the three students are seen being badly beaten while the 11 men are
reportedly heard
saying "He's a fucking douche," and "F*** that kid," during the fight.
According to unconfirmed reports, the students were also called anti-Semitic slurs.
Alpha Epsilon Pi fraternity said the three suffered concussions as a result of the assault.
According to the Hillel Jewish student organization at the Indiana University, there are roughly 4,000 Jewish undergraduate students at IU, which make up some 10-12% of the student population.
First published: 12:59, 12.15.19