An attempted stabbing occurred in the West Bank's Sde Ephraim Farm - near the Neria settlement - on Saturday, resulting in the terrorist being shot and killed.
The Palestinian exited his vehicle and tried to stab an Israeli citizen who was there, according to the IDF Spokesperson's Unit. There were no casualties reported.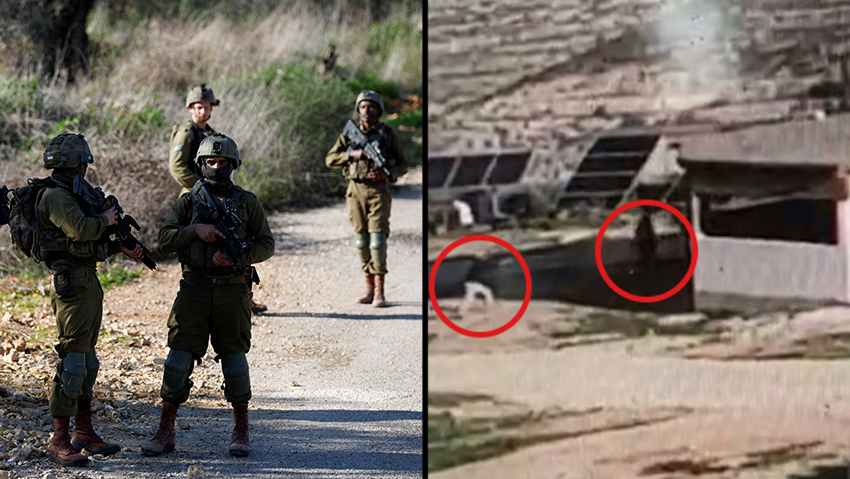 This comes amid tensions boiling over in the West Bank, with Israel conducting its ongoing counterterrorism operation "Break the Wave," in response to a series of terrorist attacks that killed multiple people in 2022.
The military operation has seen more than 2,500 Palestinians arrested in the near-nightly raids it conducts, along with 171 Palestinians left dead in 2022 and another 18 since the start of 2023.
The Sde Ephraim Farm is an unauthorized outpost, established without the approval of the Israeli government on a hilltop that was part of the Palestinian village Ras Karkar - also called Risan.
There have been frequent clashes between settlers and local Palestinians. An unarmed Palestinian man was shot and killed in 2021 after entering the outpost and attempting to break into a home in the area.
There was then an attempted stabbing in the same area one month later. Khaled Maher Nofal, 34, got out of his vehicle and walked toward the owner of the farm shouting "Allahu Akbar" as he was attempting to infiltrate the house.