Chabad and local rabbis have been running summer camps for Jewish children across Ukraine for over 30 years and while circumstances are a bit different this year, the camps are still up and running.
Despite the specter of war looming over their heads and constant Russian bombardments, thousands of Ukrainian families decided to stay in their homes.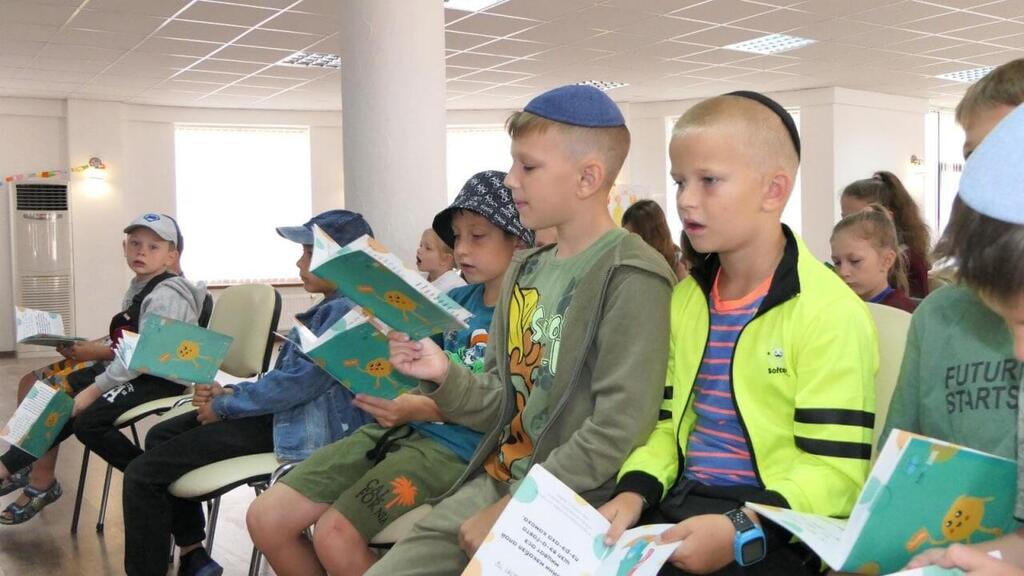 "There are non-stop sirens, the atmosphere of war, but this camp is necessary for children who are going through an unusual time," says Rabbi Shaul Horowitz, a Chabad emissary who serves as the chief rabbi of the western-central city of Vinnytsia.
"This is a real life-saver, and especially this year we've made tremendous efforts to hold the summer camp as usual. We've been running it for 19 years now. Every year, about a hundred kids come here, and this year, we have 58. Usually, we call on instructors from Chabad families, but this time, we called local instructors, our graduates."
Despite the ongoing war, summer camps for Jewish children were opened this year in 15 cities across Ukraine. They are run with the help of the Federation of Jewish Communities of the Commonwealth of Independent States to help the children enjoy their summer vacation while incorporating Jewish morals and teachings.
"It's not just trips and excursions," Horowitz says. "Thanks to this camp, many children have decided to undergo a brit milah with the consent of their parents of course. Throughout the years, many children graduated from our institutions and built their homes in Israel and integrated within Jewish communities in Israel and across the world."
In the Chernivtsi District, one camp is trying to readjust to the complex situation. "Over the recent months of the war, 200 Jewsh children have left us and 700 others came — refugees from all over Ukraine," said Rabbi Menachem Glitsenshtein. "This time the camp is split between local children and children of refugees."
However, the camp almost did not open due to a major hiccup after Rabbi Glitsenshtein and his family got into a serious car accident several weeks ago.
The family had flown out to New York for a wedding and had to land in Budapest on the way back because of the war and from there, drive 9 hours back home.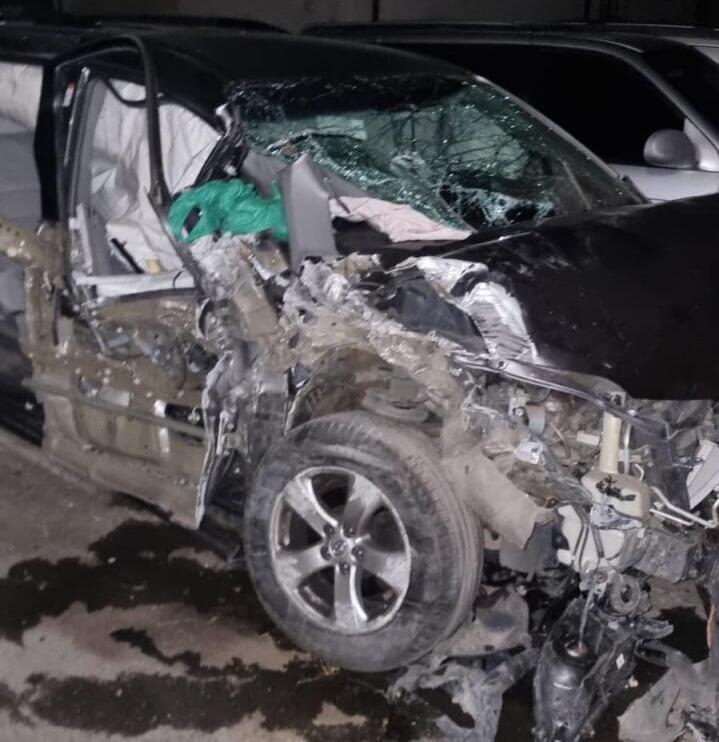 On their way home, a dog ran out in front of their car and Glitsenshtein veered off the road and hit a wall.
Chabad's international rescue arm Chabad World Assistance traced the Glitsenshteins in a remote area and pulled the family out of the severely damaged vehicle. They were all flown to Israel for treatment.
"Despite the accident, we opened the summer camp that same week," Glitsenshtein says. "My daughters came back on their own while we received treatment in Israel, and we did everything to open the summer camp on time."