In the past few months, Rabbi Hillel Cohen has been running all over war-torn Ukraine to assist Jewish soldiers on the frontline, and over the weekend, his volunteer work took a more official capacity after he was officially appointed the chief rabbi of the Ukrainian armed forces.
Between
brit milah ceremonies
, and providing tefillin kits from Israel to the frontier, Cohen also finds time to make yarmulkes — which are very popular among the troops — with the inscription "Jews protect Ukraine".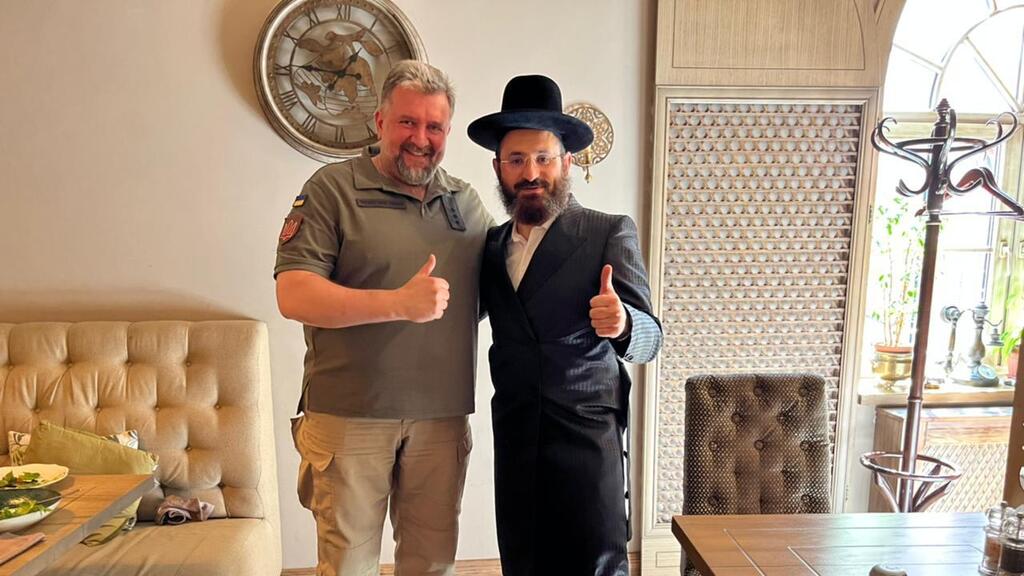 "Even non-Jewish Ukrainian soldiers ask me for yarmulkes so they won't be accused of Nazism like the Russian propaganda tries," Cohen said.
"While I was helping rescue Jewish refugees in Ukraine, I began to receive requests from Israelis and Ukrainians regarding military aid," he said. "There was an Israeli whose brother was drafted into the army, and I helped him obtain a helmet and a vest from Israel. I also purchased 20 helmets and 20 bulletproof vests from a friend in the country and gave them to a group of Jewish soldiers who trained in Kyiv."
Slowly, rumors about Rabbi Cohen's volunteer work spread by word of mouth, and he was approached by people who sought to enlist in the Ukrainian army but were rejected. That's how he made his first contact with senior Ukrainian military commanders.
Last weekend, when he returned from the front in Eastern Ukrainian, Cohen was told he his appointment as the chief rabbi of the Ukrainian armed forces had been cleared.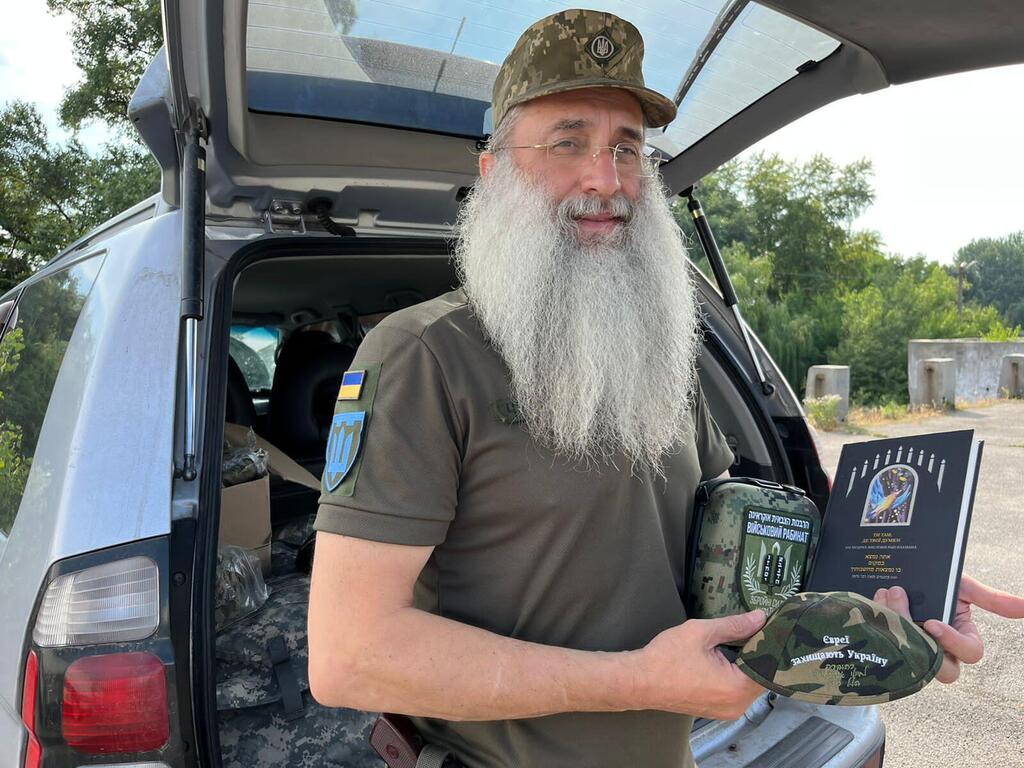 Rabbi Cohen says that no one supports him financially. He has a wife and nine children who left the country two days before Russia launched its invasion of Ukraine in late February. As a result, he divides his time between Israel and Ukraine, spending one week in the former for every three weeks in the latter.
When he last visited Israel, Rabbi Cohen purchased special cases for the tefillin. The cases are designed to survive under harsh conditions of combat, heat, wetness, etc.
When asked about the duties of a military rabbi, Cohen said that "the duty of a military rabbi is to raise morale and to help the troops through the difficult situations. In the Ukrainian army, there are approximately 1,000 Jews, which is actually a significant minority among the 800,000 soldiers who serve."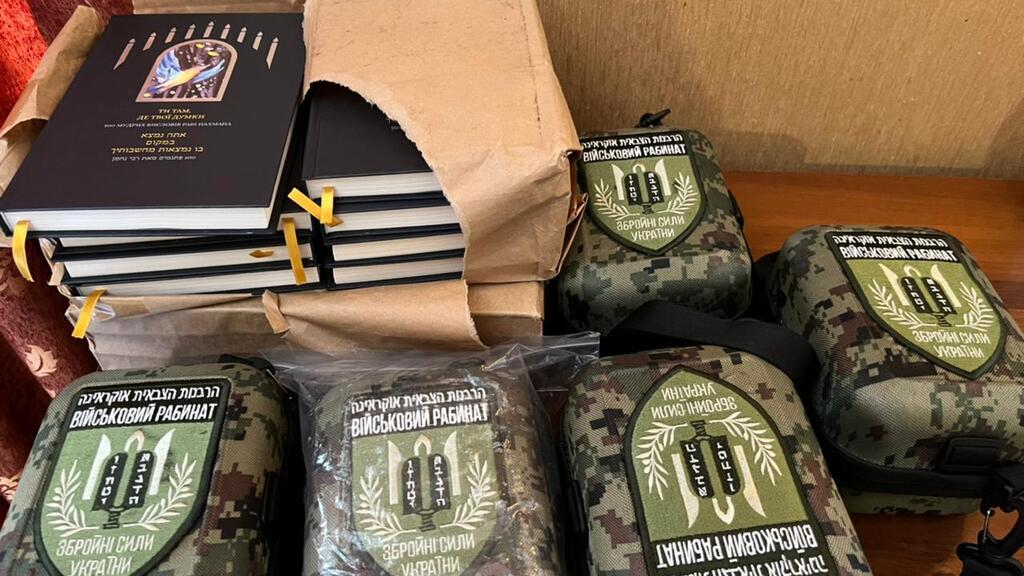 "I just got back from the front. It's hard out there. The front spans hundreds of miles, and sometimes soldiers lack basic necessities. As one of the commanders told me, sometimes a shovel can save lives. A party was under Russian artillery attack, and those who had a shovel dug a ditch and were saved, while soldiers who did not have one were exposed to artillery and died."
Besides the special kits, Rabbi Cohen also provides soldiers with spiritual teachings. "War is no time for deep Jewish literature, but a time to cite prayers that can lift the spirit of the troops."