Hamas terror group is set to intensify the incendiary balloon attacks on communities bordering Gaza, by starting to attach tear gas canisters to airborne devices sent to Israel.
The organization military wing's "balloon unit" said that the canisters, which they claim they'll start launching in the coming days, will be set off as soon as they land on Israeli territory.
The unit published a video on Monday evening, showing one of the members lighting off the fuse on a canister that releases an enormous amount of smoke in just a matter of seconds.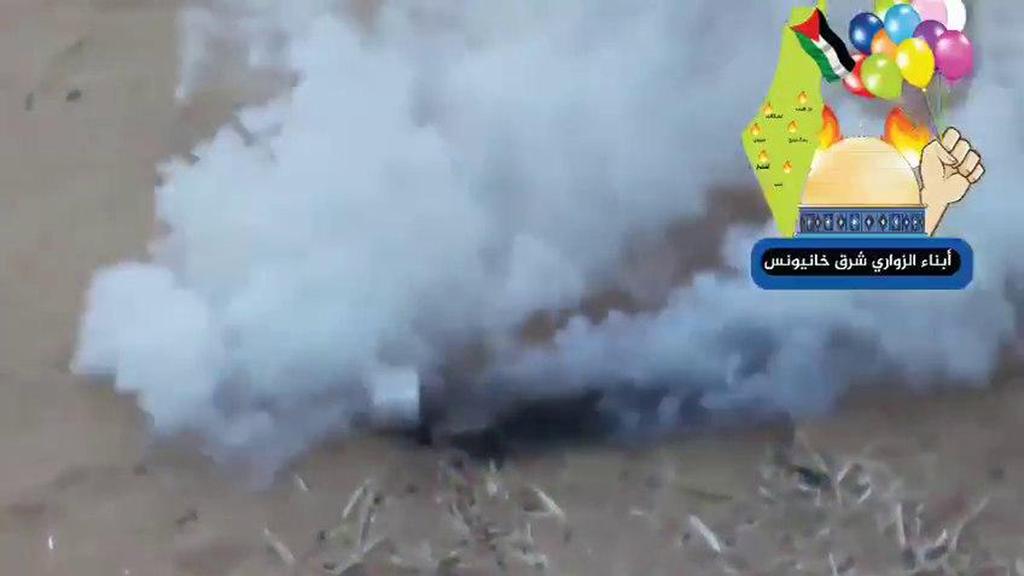 Hamas has in recent weeks proven its ability to successfully upgrade the incendiary balloon project by adding an electronic mechanism that allows the militants to set off the explosives attached to the airborne devices once they've crossed into Israeli territory.
On Sunday alone, at least nine explosive devices with balloons attached to them landed in communities bordering the Hamas-controlled enclave. Although no casualties were reported, one of the suspicious balloons that landed near a railroad in the southern city of Netivot, halted the train traffic in the area for a brief period of time.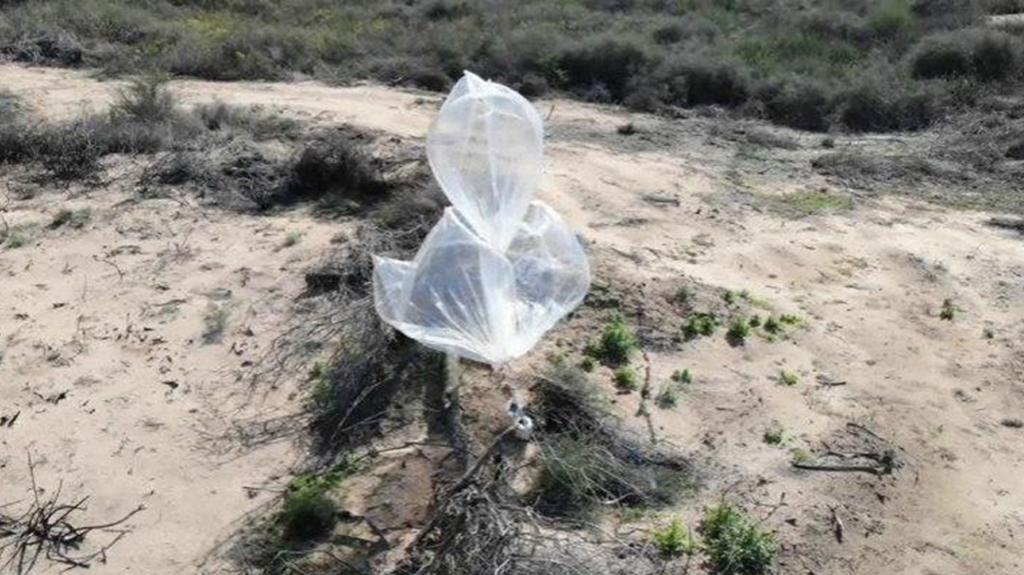 Hamas has recently suspended violent protests along the perimeter fence, while simultaneously allowing its members to step up the launching of the airborne devices, some of which have reached areas tens of thousands of kilometers from the Gaza border.
The defense establishment estimates the tactic is the terror group's way to get Israel to agree to their terms of the long-term ceasefire agreement currently being indirectly negotiated through Egyptian mediators.