Israel is diplomatically engaging with several countries, including France and the United States, in order to pressure Lebanon to remove
a Hezbollah post
erected on the Israeli side of the border in Mount Dov, or Shebaa Farms as it is known in Lebanon, over two months ago.
Israel officials have drawn a red line with a warning: if Hezbollah does not remove the tents, Israel will take action.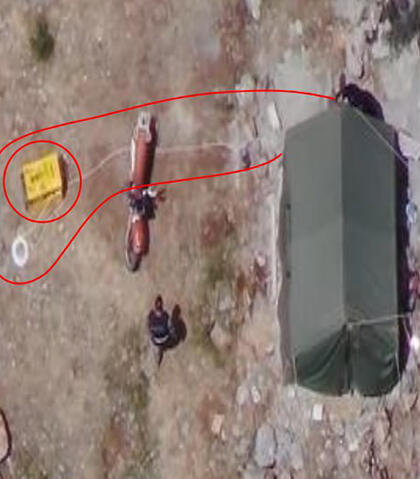 Meanwhile, the IDF is applying diplomatic pressure on the Lebanese army through UNIFIL (the UN Interim Force in Lebanon) to remove the post.
The general belief in Jerusalem is that they can persuade the Lebanese terror group to "come down from the tree" using diplomatic means. However, according to some senior Israeli officials, there are no expectations for UNIFIL to act, as it lacks the necessary leverage there. The main expectations lie with the United States and France.
While public threats are being issued through diplomatic channels, the IDF favors persuading Hezbollah and the Lebanese army to peacefully resolve the issue. According to the IDF, this approach is preferred as they view Hezbollah's actions as provocative and potentially escalating.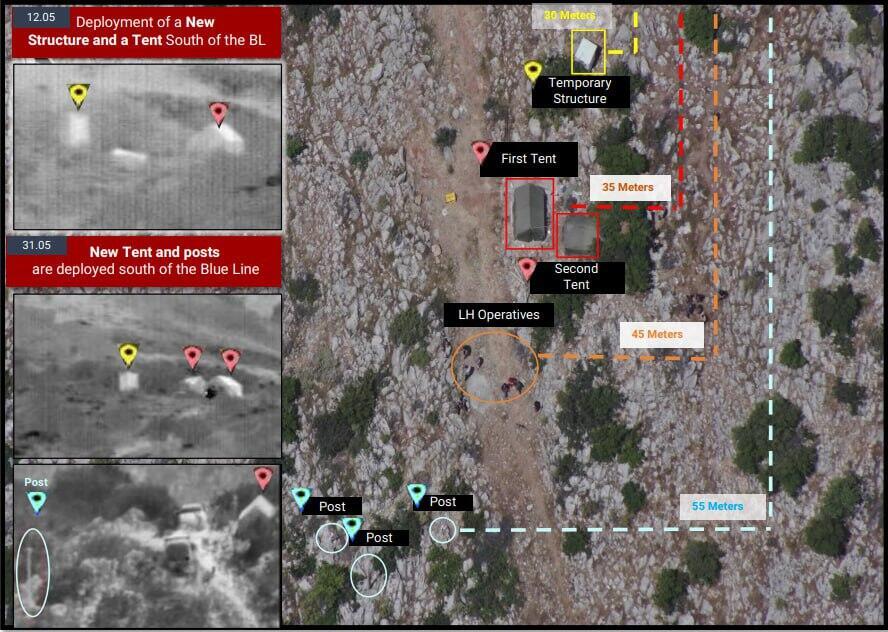 Hezbollah has set up around 30 similar positions along the border with Israel, located on the Lebanese side of the "Blue Line." Initially posing as an environmental organization, in the past year, and especially in recent months, the group's operatives have been openly seen manning these positions, armed and in uniforms.
This flagrantly violates a United Nations Security Council resolution that prohibited Hezbollah's presence in southern Lebanon following the conclusion of the Second Lebanon War.
The outpost on Mount Dov, consisting of a small number of tents, is situated at a considerable distance from any Israeli civilian settlement and does not pose a threat to citizens. It is isolated on the Israeli side, located in a densely vegetated and unfenced area along the border.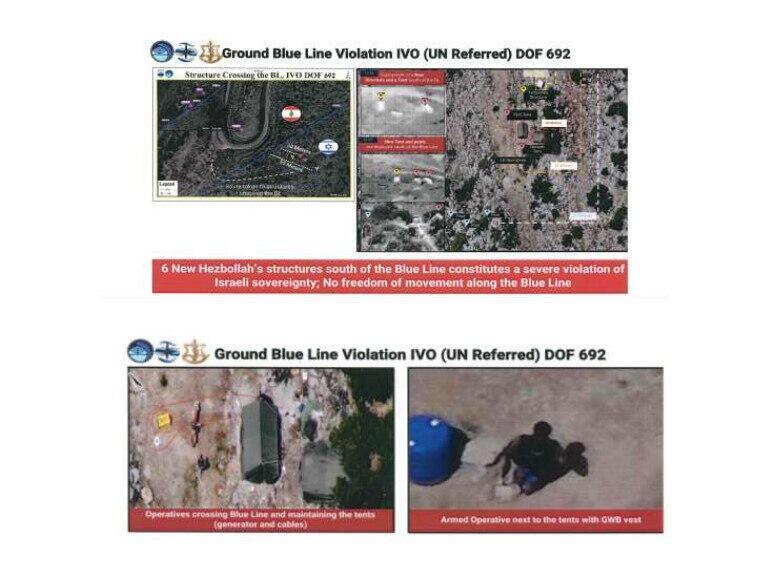 Last week, Israel's ambassador to the UN, Gilad Erdan, unveiled photographs of the tents in a letter of complaint addressed to the UN Security Council. Erdan emphasized that Israel would take necessary measures to dismantle the outpost if the Security Council did not demand its removal from Lebanon.
The photographs attached by Ambassador Erdan in his letter to the UN Security Council depict two tents that were set up south of the Blue Line, accompanied by what appears to be a vehicle.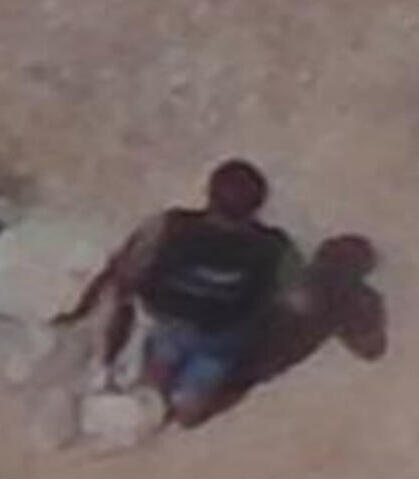 An aerial photo also captures an armed individual wearing the emblem of the Green Without Borders organization, which is affiliated with Hezbollah. Along with the letter, Erdan included a map illustrating the Blue Line and indicating the positions of the vehicle, tents and Hezbollah.
In one of the documented images of the tents, activists from the terrorist organization can be seen standing next to a generator, presumably supplying electricity to the tents.
Israeli lawmakers were briefed on the situation by the army during a visit to the area Thursday morning.