At only 34, Rabbi Isaiah Rothstein is a popular lecturer and leader of a small congregation in Harlem, as the Jewish influential magazine "The Jewish Week" even included him on its prestigious list of 36 young leaders under the age of 36.
However, even nowadays, despite his status, he has not forgotten how his inner world was shaken by one childhood experience when he only began studying at an ultra-Orthodox Jewish school.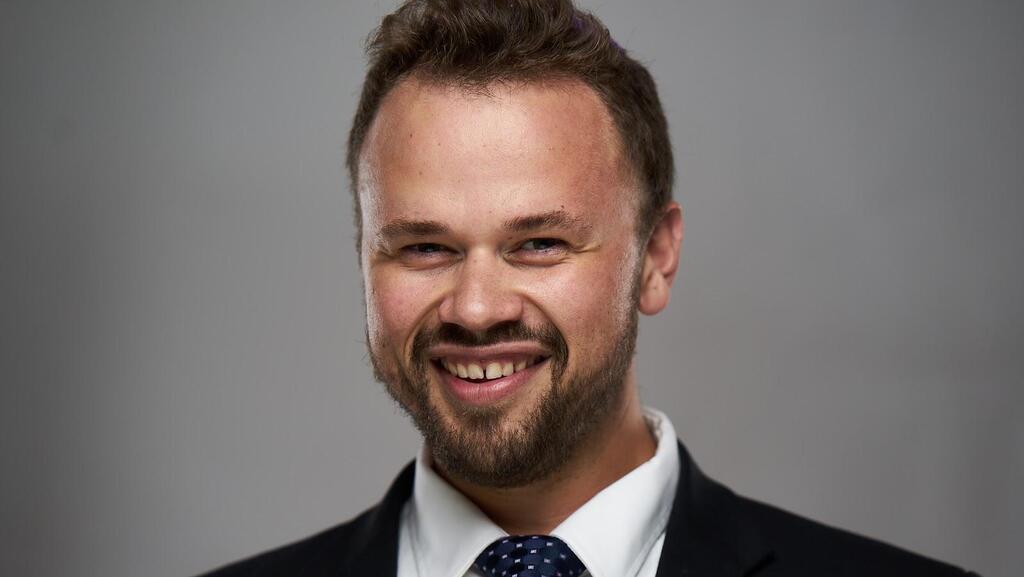 This happened when one of his classmates whispered to him, "Your mom is not Jewish. She is black." At first, Isaiah found it hard to believe, since his mother, Shlomit Geula Rothstein, was an observant Jew, and on the other hand, she is indeed African-American.
"I broke down in tears," he recalls, and the pain is still evident in his voice despite the fact that almost three decades have passed since the incident. "My rabbi saw me crying, took my hand, and brought me to the yeshiva dean. The yeshiva dean did not try to comfort me, even though he knew that my entire family were ultra-Orthodox Jews. He told me, 'Don't tell your mother this happened.' He also gave me a digital watch as a gift."
"When I returned home, my mother asked where did I get the watch. It was in the 90s when all the kids wanted a cool watch like that. I told my mother that I got it from the yeshiva dean because a friend told me that she was not Jewish. She refused to overlook the incident and went to talk to the yeshiva dean, who knew well that she had converted to Judaism."
What did she say to you?
"That I need to learn to 'push back' - with love, respect, but to push back.
At least you got a cool watch from this incident.
"No, she returned the watch to the yeshiva dean," says Rothstein, as he bursts into laughter.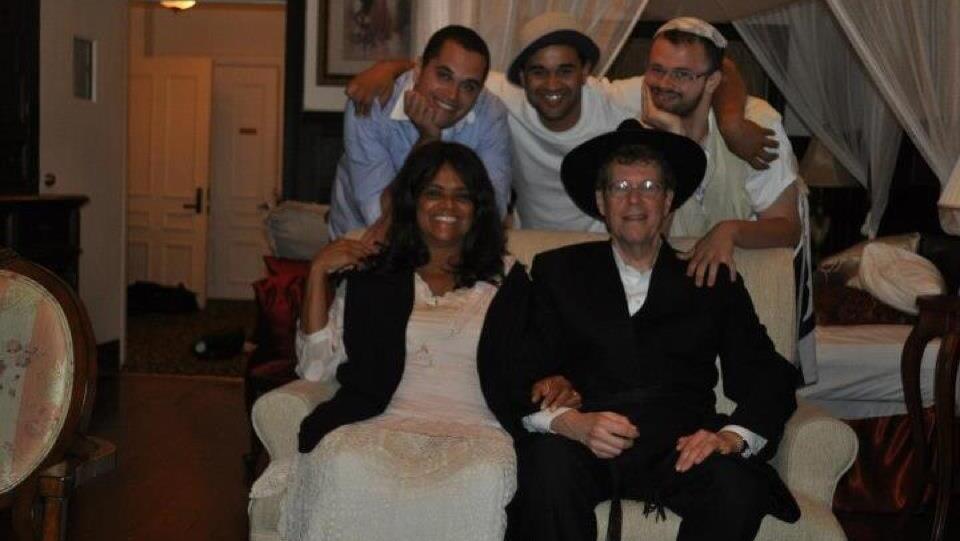 Isaiah's parents, Yakov and Shlomit Geula, are in their eighties and have known each other for about 40 years. His father grew up in a Conservative community in New York, but later became a Hasidic Chabad follower. His mother was born in Chicago as a Christian under the name Tania Maria Robertson and grew up among Jews from a young age, which made her fall in love with Judaism and convert.
After getting married and having children, they preferred to raise them in Monsey in northern New York City. Monsey was originally founded by Native Americans of the Munsee tribe, but in recent years it has become a thriving and upscale Orthodox Jewish town.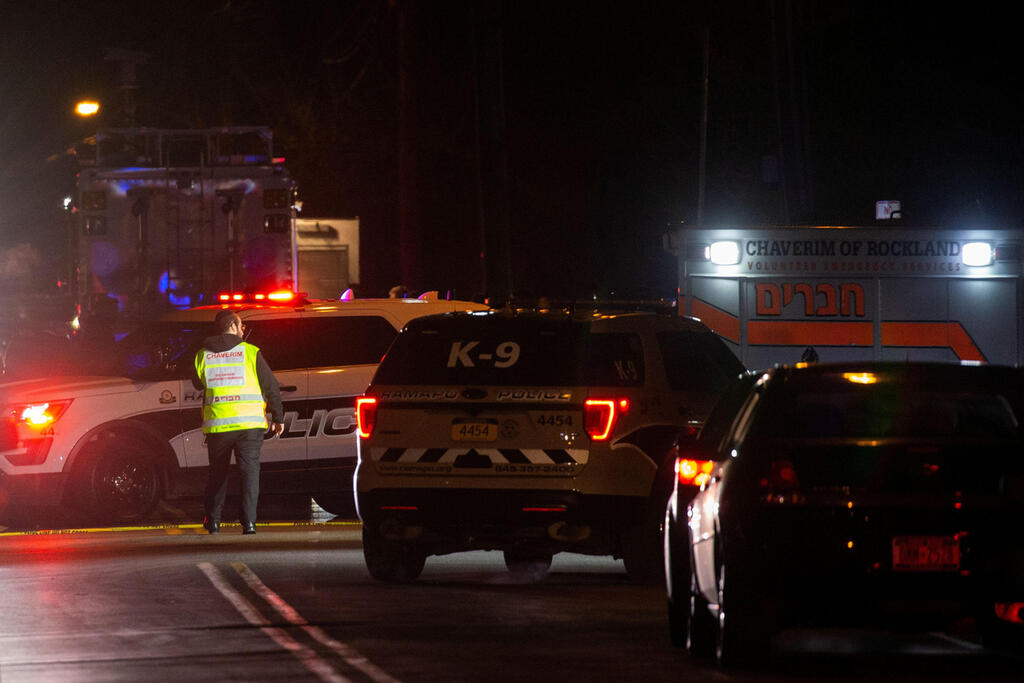 "People always looked at me different and bothered me because of the color of my skin," says Rabbi Rothstein, whose complexion is slightly dark, but not like that of his mother.
Isaiah studied for a bachelor's degree and received ordination at Yeshiva University in New York. In 2015, before completing his studies, he published a groundbreaking article in the Tablet Magazine called "Color Erases, Color Paints – Growing up mixed race in Monsey, N.Y".
Among other things, he revealed that his grandfather's grandparents, Charles and Rachel McGruder, were born as slaves in Alabama. He also painfully described how his cousin Carol Robertson was murdered in Alabama in 1963 when white supremacists planted a bomb in a church in Birmingham, killing her and three other girls.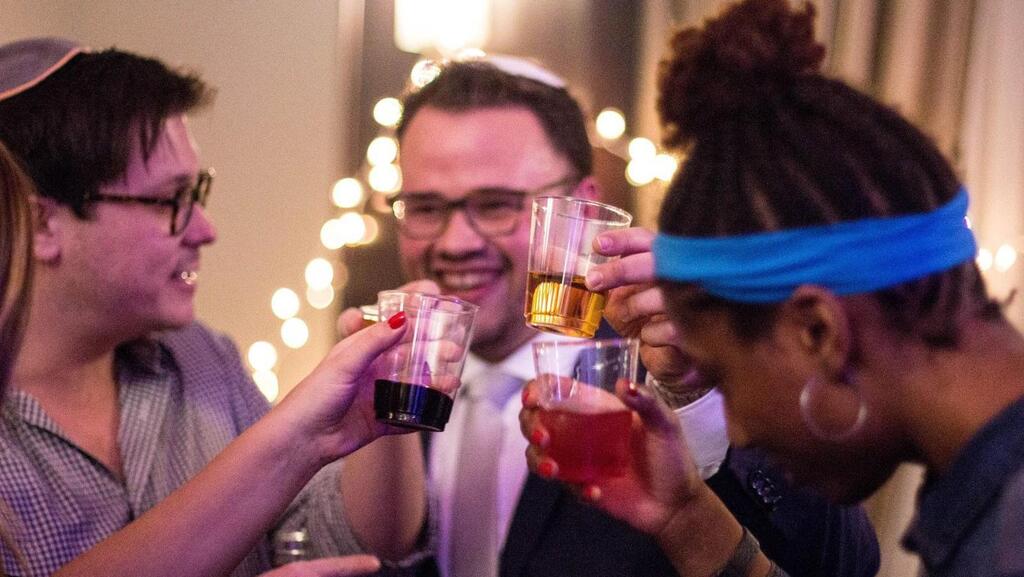 In his article, he wrote: "Both sides of my family have been victimized because of the color of their skin and what they believe in, and so, both sides have made it their life's purpose to stand for the other, and to advocate for civil liberties and justice for all."
To what extent do you feel racism and antisemitism today when you ride the New York subway with a yarmulke on your head?
"Some people smile at me and some look at me as if they want to kill me. I smile at them, and then they look away."
The American Jewish Federations' recent General Assembly in Israel, one of the largest events in the Jewish world, saw Jewish community leaders and prominent public figures gathering in the Holy Land to celebrate the State of Israel's 75th anniversary.
One of the prominent guests at the conference was Rabbi Rothstein, who revealed his exceptional activities in Harlem, where he leads prayers and lectures and also sings with young people who want to learn about Judaism.
The initiative was born about three years ago following the murder of George Floyd, a dramatic incident in the fraught history between white Americans and African-Americans in the United States.
In May 2020, Minneapolis Police officer Derek Chauvin arrested Floyd, pinned him to the ground, and used his knee to press down on his neck.
Floyd pleaded for Chauvin to stop and said he couldn't breathe, but the officer continued to apply pressure for almost 10 minutes until the young African-American man died.
Rabbi Rothstein explains that "following the murder of Floyd, the Jewish Federation of North America decided to launch a special initiative called JEDI."
JEDI as in the Jedi Knights from Star Wars?
"These are the initials for Jewish Equity, Diversity, and Inclusion... This activity is intended for anyone who does not feel included in the Jewish community, and it allows anyone who chooses to join our community to connect and create a sense of belonging."
How do you relate to those who claim to be Jews, even though according to Orthodox Halakha they are not?
"It is important to distinguish between African-American individuals who claim to be the original Jews and do not generally want to talk to us (referring, for example, to the Black Hebrew Israelites), and another completely different group called Jews of color. It's not in my power to decide who is Jewish, and that's a big question in our generation. I'm just saying to all those who feel Jewish: I love you and want you to be happy. I am happy that you feel connected to Judaism."