Noa Kirel on Monday held her first rehearsal ahead of her performance in the
Eurovision Semi-Finals
on May 9. "You were perfect," her mom said when she was done.
According to the contest's official site, Kirel is expected to give a polished pop-video performance well worth waiting for.
"Noa starts her performance in a huge box lit with LEDs, with some nice rotating camerawork and lots of strobe lighting. She's supported by five backing dancers, all in matching black and pink costumes, and the whole routine is pop-video polished from start to finish," the competition's blog read.
"Do you wanna see me dance? asks Noa. Yes, yes we do. And we can confirm that it's well worth the wait. That's how you kick off a Monday."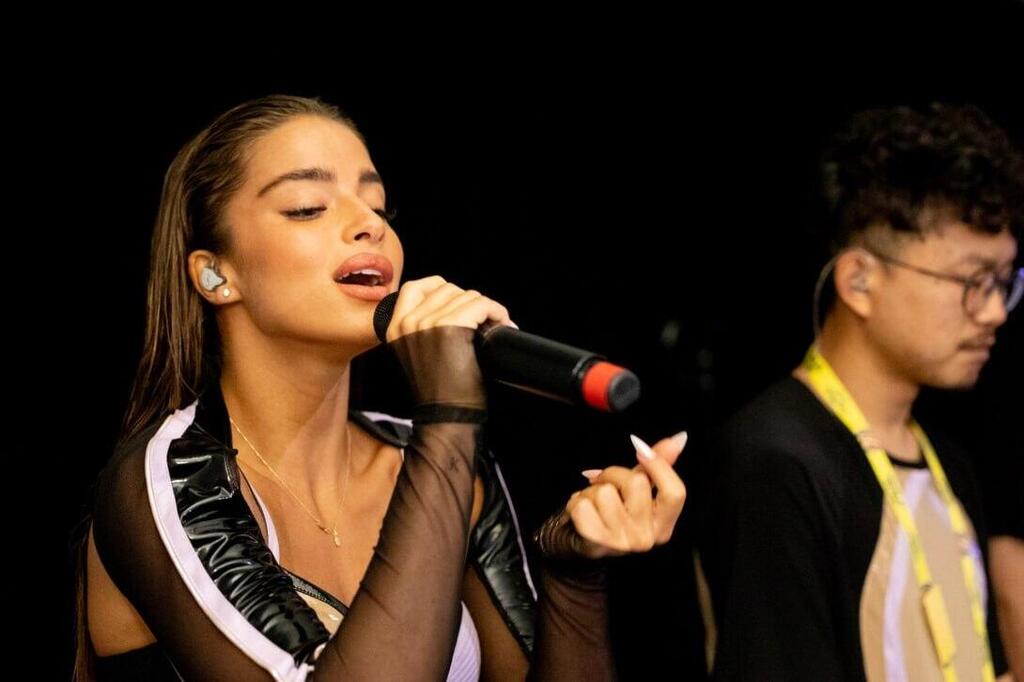 "Noa's first rehearsal on the Eurovision stage ended in phenomenal success," Israel's Kan public broadcaster and a member of EBU said in a statement.
"Special enthusiasm, of the audience present, came during her dance number which opens with special props creating an optical illusion of a tunnel," Kan went on to say.
Kirel said in a statement that she was excited to get on the Liverpool stage for the first time. "I am proud to represent my country," she said