The three suspects include a minor who lives south of Hebron and two men from Jerusalem. They are being investigated "on suspicion of assault, causing damage to property and sabotage," police said in a statement.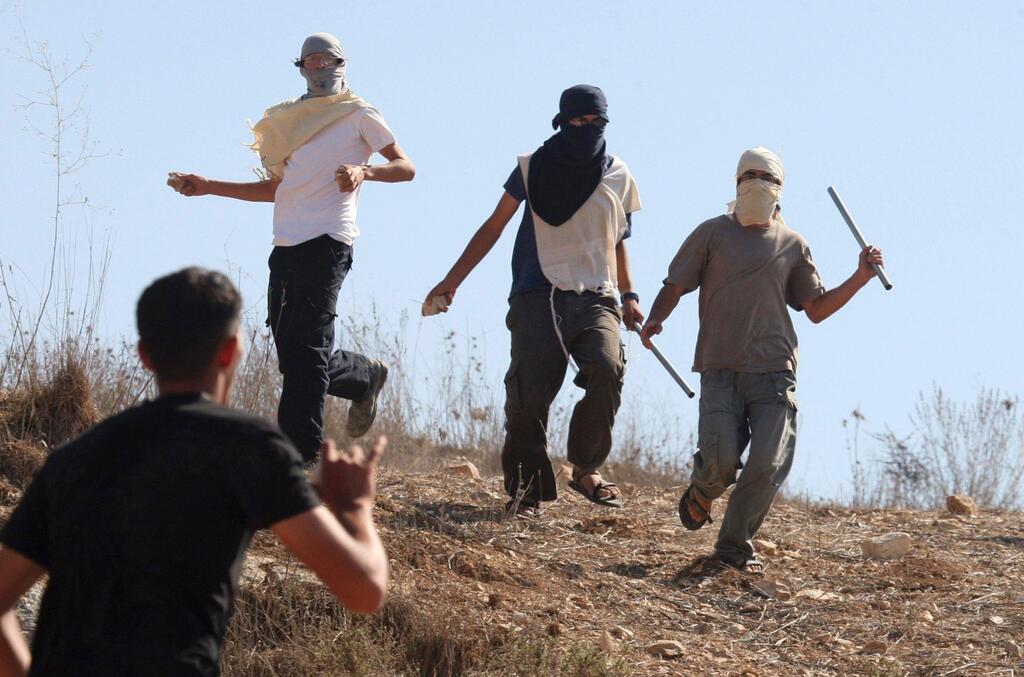 Video of Tuesday's attack released by Israeli rights group B'Tselem showed several shirtless settlers with scarves wrapped around their faces hurling stones at a cluster of homes and vehicles in the Palestinian village of al-Mufaqara. Israeli troops stood among the settlers but did not appear to be taking any action to stop them.
The Israeli military declined to comment, saying it was still gathering information.
Sami Hureini, a local Palestinian activist, said a group of Israeli settlers attacked a Palestinian shepherd near the village of Mufaqara and slaughtered four of his sheep. He said they then stormed the village itself, attacking residents with clubs and stones.
He said a four-year-old boy, Mohammed Bakr, was hospitalized with a head injury.
B'Tselem said the settlers who took part in the attack came from two nearby outposts, Avigayil and Havat Maon. The area has seen a series of recent settler attacks.
Witnesses said that some Palestinians threw stones at the Israelis, wounding three, according to Hebrew media reports.
Foreign Minister Yair Lapid condemned the incident as a terrorist attack and called for justice.
"This violent incident is horrific and it is terror," Lapid tweeted Wednesday evening. "This isn't the Israeli way and it isn't the Jewish way. This is a violent and dangerous fringe and we have a responsibility to bring them to justice."
The European Union and United Nations also condemned the violence, which the UN called "an attack on Palestinian civilians."