Protesters of the government's judicial legislation, projected onto the UN building in New York on Monday, a sign calling Prime Minister Benjamin Netanyahu the "crimeminister" and cautioning against believing his lies. The protest movement was preparing for Netanyahu's visit to New York next week when he will address the UN General Assembly.
"This is just a small sample of what Netanyahu can expect on his visit to New York City. If he dares show up, we will be waiting for him in the air, on land and at sea," the protest organizers said. "The entire world will know Netanyahu is a liar. We will not let him embarrass Israel and con the world leaders with his speeches that have long since become a joke. We will be here to expose the truth and to show Israeli steadfastness and our uncompromising commitment to Israel's security, economy freedom of speech, human rights and democracy."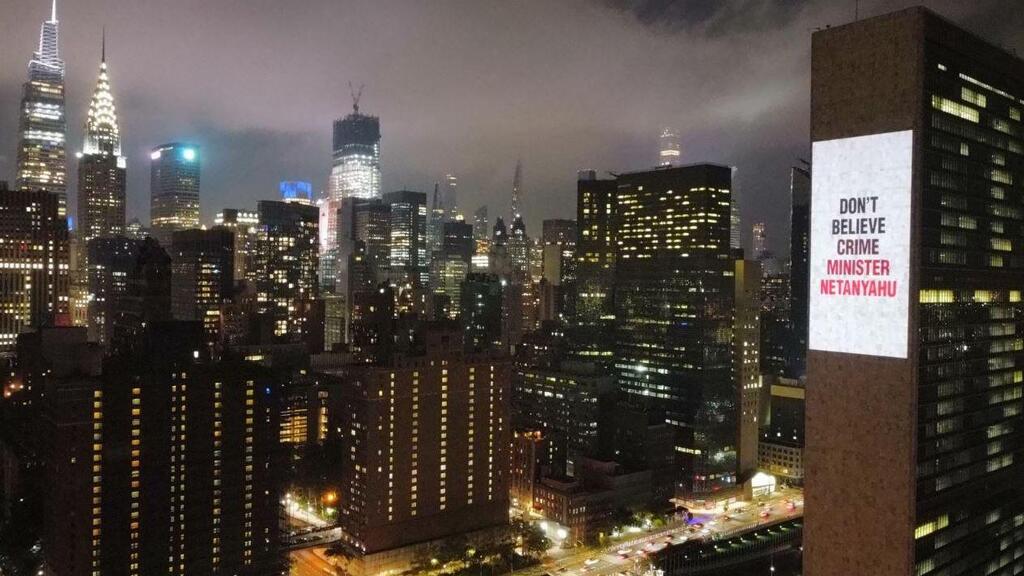 Officials in the UN condemned the protesters' action but said it was out of their control and called it a matter for the New York Police Department which is charged with the security of the building. The NYPD said they were investigating.
Netanyahu is scheduled to meet with U.S. President Joe Biden on Wednesday, on the sidelines of the UNGA and not in the White House as he had hoped. Biden had refused to invite the prime minister for the past nine months. He expressed his discontent with the far-right Israeli government that he described as the most extreme in memory as well as with the judicial legislation that has unleashed an unprecedented protest movement.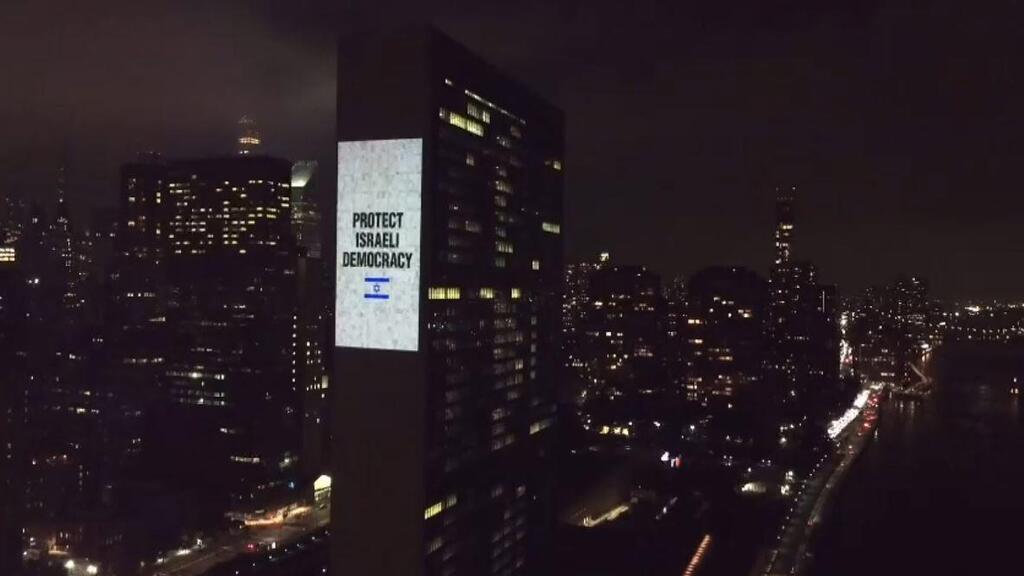 According to the Prime Minister's Office, Netanyahu informed the president of his intention to reach a broad public consensus for future legislation in his judicial overhaul plan. The White House said the president highlighted the importance of such a broad consensus.
Before arriving in New York, Netanyahu will be in California where he said he would be meeting with people involved in artificial intelligence after he announced Israel would be at the forefront of AI technology, although according to experts in Israel, there has been no budget allocated to support such an ambition.