U.S. Defense Secretary Lloyd Austin, in Jordan to begin a three-country Mideast visit, is aiming to reassure key allies of American commitment to the region despite Washington's recent focus on Russia and China, officials said, but plans frank messages for leaders of Israel and Egypt.
The Pentagon chief, who arrived in Amman on Sunday, is expected to press Israeli leaders to reduce tensions in the West Bank and work to strengthen ties in talks with Egyptian leaders while touching on human rights concerns.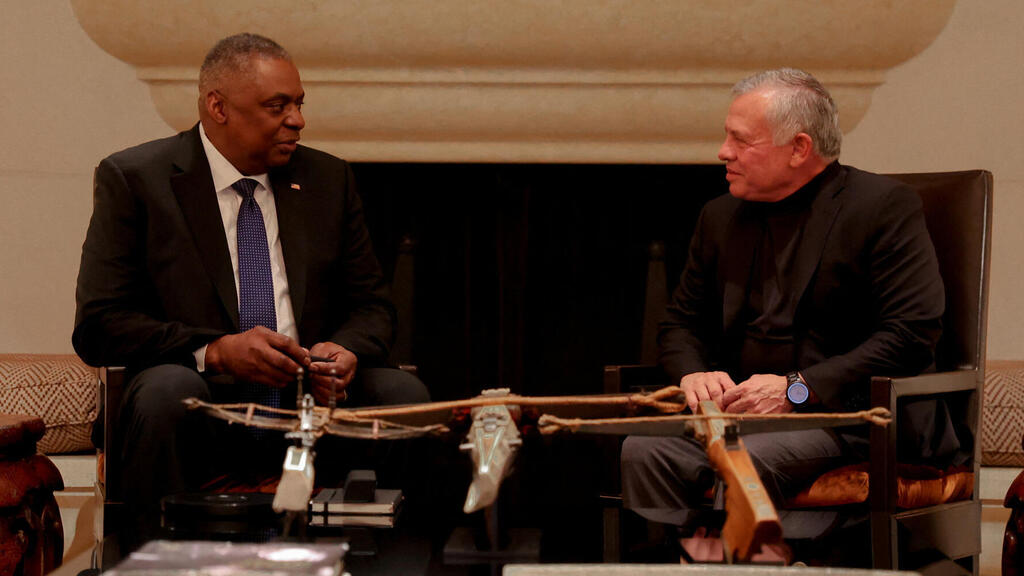 "Austin will convey enduring U.S. commitment to the Middle East and provide reassurance to our partners that the United States remains committed to supporting their defense," said a senior U.S. defense official, speaking on condition of anonymity.
The United States has about 30,000 troops in the region and is seen as pivotal in helping counter Iranian influence.
Retired U.S. Marine Corp General Frank McKenzie, who headed American forces in the Middle East until last year, said the region is significant to the United States in part because of China's growing role.
"I think this trip is an excellent example of an opportunity to continue to tell people in the theater (region) that they remain important to us," added McKenzie, now leading the University of South Florida's Global and National Security Institute.
Ties between China and Middle Eastern countries have expanded under the region's economic diversification push, raising U.S. concerns about growing Chinese involvement in sensitive infrastructure in the Gulf including in the United Arab Emirates.
The United States last week demanded that Israeli Prime Minister Benjamin Netanyahu repudiate a call by his hardline Finance Minister Bezalel Smotrich for a flashpoint Palestinian village to be "erased" - a comment that Netanyahu on Sunday called "inappropriate." The U.S. State Department has called Smotrich's comment "repugnant."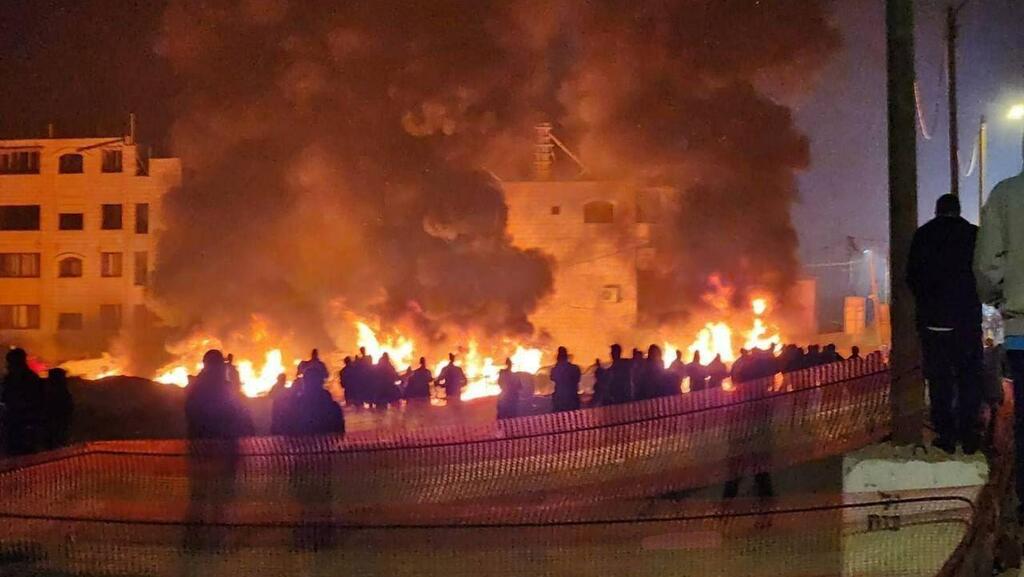 "He (Austin) will also be quite frank with Israeli leaders about his concerns regarding the cycle of violence in the West Bank and consult on what steps Israeli leaders can take to meaningfully restore calm before the upcoming holidays," the U.S. defense official said.
With the Muslim holy month of Ramadan and the Jewish Passover holiday weeks away, foreign mediators have sought to reduce tensions that rose after Netanyahu regained power at the head of a hard-right coalition.
Austin is poised to send a clear message on the need for Egypt's President Abdel Fattah al-Sisi to respect human rights, underscoring Washington's concern on the issue.
"I fully expect him to bring up human rights, respect for fundamental freedoms," the U.S. defense official said.
Under Sisi, who as army chief led the 2013 ouster of Egypt's first democratically elected president, there has been a long crackdown on political dissent that has swept up liberal critics as well as Islamists.
The United States has withheld small amounts of military aid to Cairo, citing a failure to meet human rights conditions. Advocacy groups have pushed for more to be held back.
The United States, long an important player in the Middle East, has been preoccupied with other international matters during President Joe Biden's administration including Russia's invasion of Ukraine and concern over Chinese military activity near the self-ruled island of Taiwan.
The United States has committed more than $32 billion in weapons to Ukraine including sophisticated air defense systems and tanks.
Mistrust toward the United States among some in the Middle East has built up since the 2011 "Arab Spring" uprisings when Gulf rulers were shocked at how President Barack Obama's administration abandoned the late Egyptian President Hosni Mubarak after a decades-old alliance.
The United States pulled out the last of its troops from Afghanistan in a chaotic withdrawal in 2021, further raising questions in the broader region about Washington's commitment.