Over 20 days have passed since the
Israel Defense Forces' operation in the Jenin refugee camp
, but it appears a return may be necessary. Sources in the security establishment reveal that Palestinian terrorists are attempting to rebuild from the ruins, focusing on infrastructure, producing potent charges, and collecting renewed munitions.
Shortly after the IDF bulldozers withdrew from the Jenin refugee camp, Palestinian Authority personnel promptly stepped in, seeking to establish governance. Interestingly, this aligned with the objectives of the recent IDF operation. Dozens of terrorist operatives were arrested, and a display of governance and enforcement of public order unfolded on the city's streets.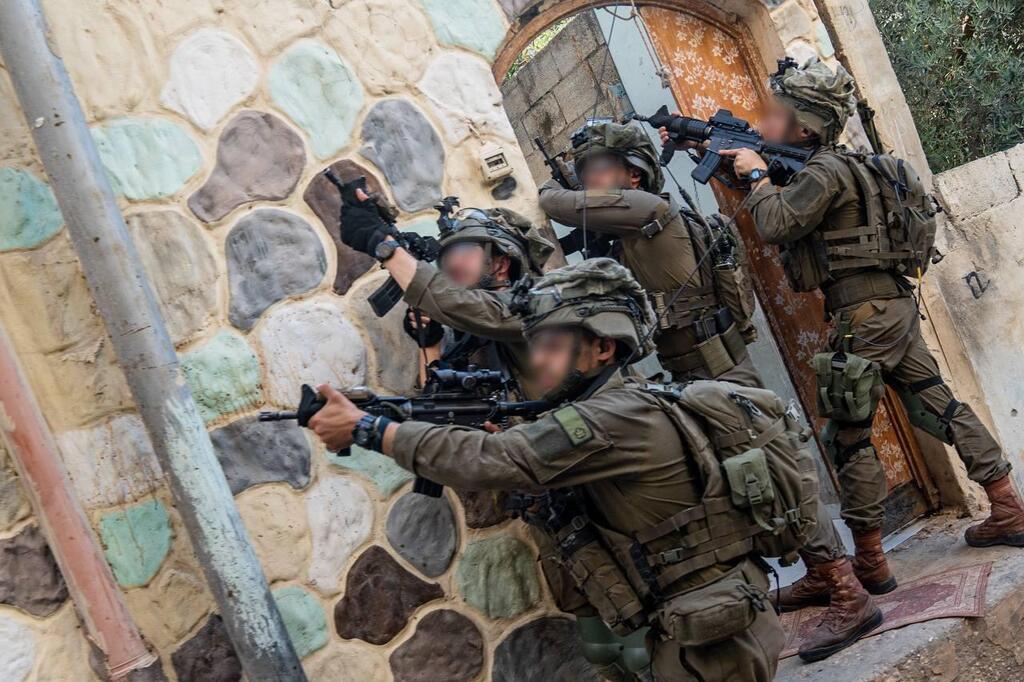 The latest visit from PA President Mahmoud Abbas was the climax that bolstered the Palestinian Authority's position in the refugee camp. However, the IDF remains cautious, aware that it can not rely solely on the Palestinians. While the Israel military has not operated in the camp since the operation, security officials clarify that they aim not to obstruct the PA's efforts to govern Jenin again – a critical Israeli security interest – despite the growing terrorist resurgence in the camp.
"Thwarting terrorism requires periodic operations in Jenin to prevent its resurgence in the refugee camp," according to a security official. "While not on the scale of the latest operation, targeted short-term two-hour operations, like the recent one near Tulkarm, are imminent." The official said that entering Jenin again is likely in the near future.
Not to be outdone, tensions in the Nablus sector are also on the rise. On Monday, terrorists fired at an Israeli bus traveling through Huwara, but miraculously despite being hit with eight bullets, no one was injured. Additionally, thanks to the swift response of combat engineering fighters, a major attack was prevented. These fighters, conducting proactive movements near the Samaritan community in the northern West Bank, identified a suspicious vehicle early Tuesday morning.
During a tense encounter, two armed terrorists emerged from avehicle and opened fire on the forces. The soldiers swiftly responded, returning fire and neutralizing all three terrorists, identified as Hamas operatives by Palestinian media. A search of their vehicle uncovered additional weapons, ammunition, and combat vests, indicating plans for a significant shooting attack. Notably, one of the slain terrorists was revealed to be the son of a senior Hamas official in Nablus.