For the first time in modern history, Ethiopian Jews from the local community were certified on Sunday to become shochtim, slaughterers trained in Jewish slaughtering conventions.
The 12 young men from the cities of Gondar and Addis Ababa would be able to perform a proper slaughter for thousands of people in the local Jewish community.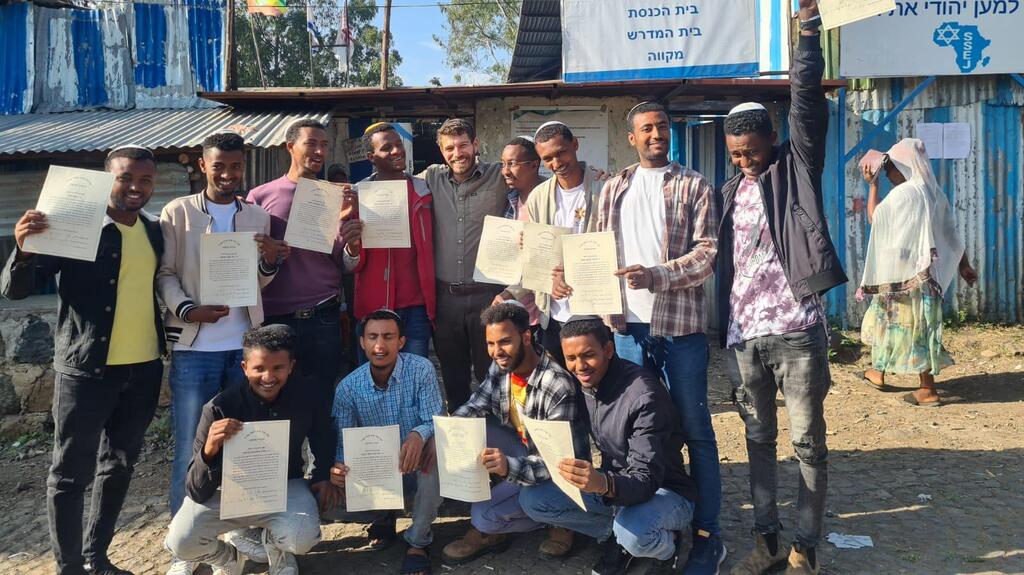 These are the first butchers for the Jewish people ordained by Ethiopian authorities, who up until now fed mostly on grains and vegetables and refrained from eating animal-based food throughout the year.
The Jewish community in the country numbers some 10,000 individuals, 8,000 of whom live in Gondar and the rest in Addis Ababa.
Over the years, local Jews did not maintain slaughter according to the Jewish ritual, and could not eat meat and fish properly.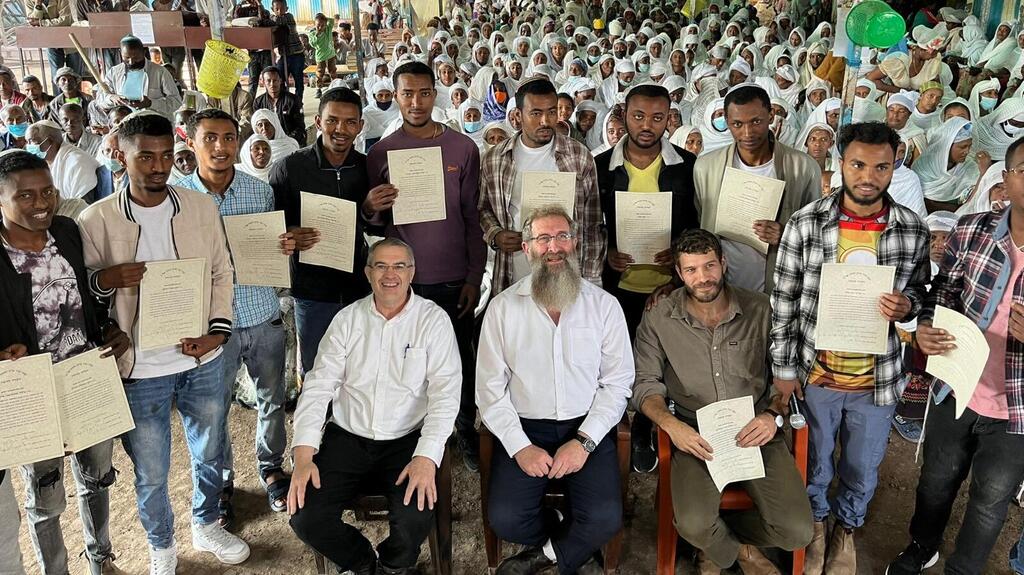 In 1955 and 1976, Jewish Agency delegations were sent to the country to hold seminars and demonstrations on how to slaughter properly but didn't undergo proper certifications.
Instead, from time to time, especially ahead of the holiday of Passover, volunteers would arrive in Ethiopia, providing Kosher food to the community.
"There were daily lessons starting from the early morning hours to evening," said Rabbi Netanel Ansany of Strauss Amiel Institute, which works to train emissaries in Jewish communities in the Diaspora.
"It was important for us that the participants will actually experience how to perform the ritual in order to gain experience, and the students devoted themselves entirely to the process."
Last week, Rabbi Eliyahu Birnboim and Rabbi Ari Greenspan Lagunder of Amiel Strauss arrived in Gondar to test the participants and give them the certification. The 12 young men received their certificate in an exciting ceremony event attended by members of the entire community.