Just before Noa Kirel returned to Israel after an iconic performance at the Eurovision in Liverpool, a funny and unexpected incident occurred on the plane she was traveling on - she introduced herself to a prominent Israeli rabbi, who had never heard of her.
It all started when a message appeared on everyone's personal screens on the plane: "Congratulations to Noa. We're proud of you." One of the passengers, Rabbi Yosef Tzvi Rimon, who serves as the rabbi of the Gush Etzion Regional Council, looked at the message and wondered what it meant. He approached the young passenger sitting next to him in business class and asked, "Do you know who Noa is?" And the young passenger replied, "That's me!"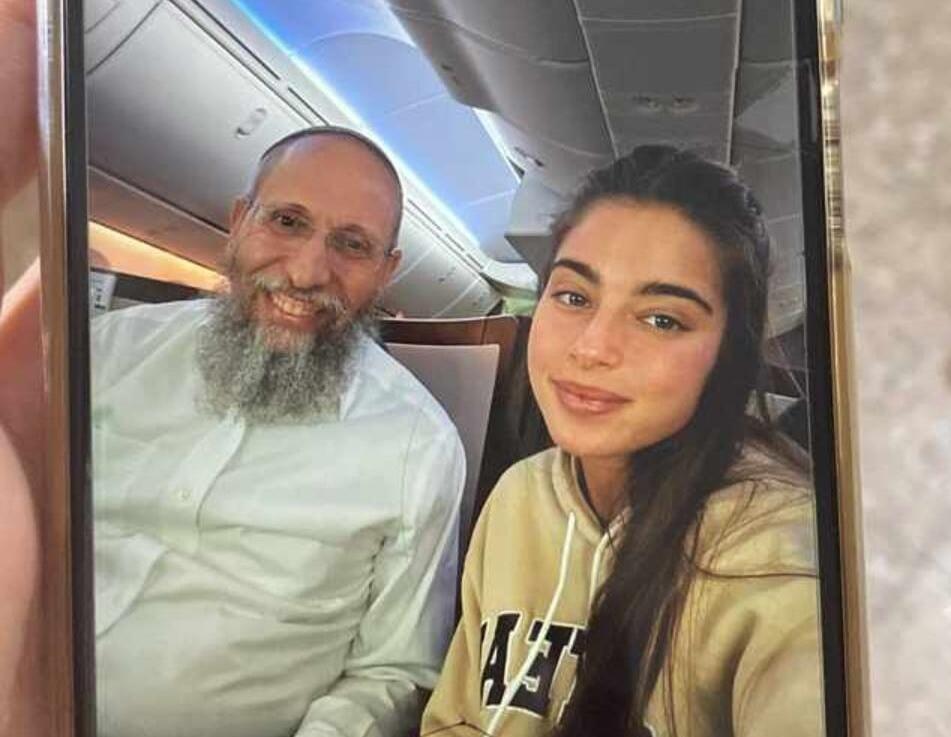 "So, what did you do? Why are there signs in your honor?" the rabbi asked her.
"She and her mother started telling me that her grandfather was a rabbi and a great scholar, and Noa said that at Eurovision, she recited the morning prayer and did not use a mobile phone on Shabbat," Rabbi Rimon recounted to his relatives.
"She asked me what I do. I told her that I am the rabbi of Gush Etzion, and if she ever has a question, she can reach out. So she got excited and asked for my number. She took a selfie and sent me the picture." The picture and the story behind it quickly spread on social networks and became viral.