Tens of thousands participated in Birkat Kohanim (Priestly Blessing) and in the Shacharit and Musaf prayers of Sukkot on Monday morning at the Western Wall Plaza.
In keeping with tradition during the intermediate days of the festival, this year marks the 53rd year of Birkat Kohanim at the Western Wall. Hundreds of kohanim (Jewish priests in direct patrilineal descent from High Priest Aaron) bless the large congregation that streams to the Western Wall Plaza with the special priestly blessing from the Torah.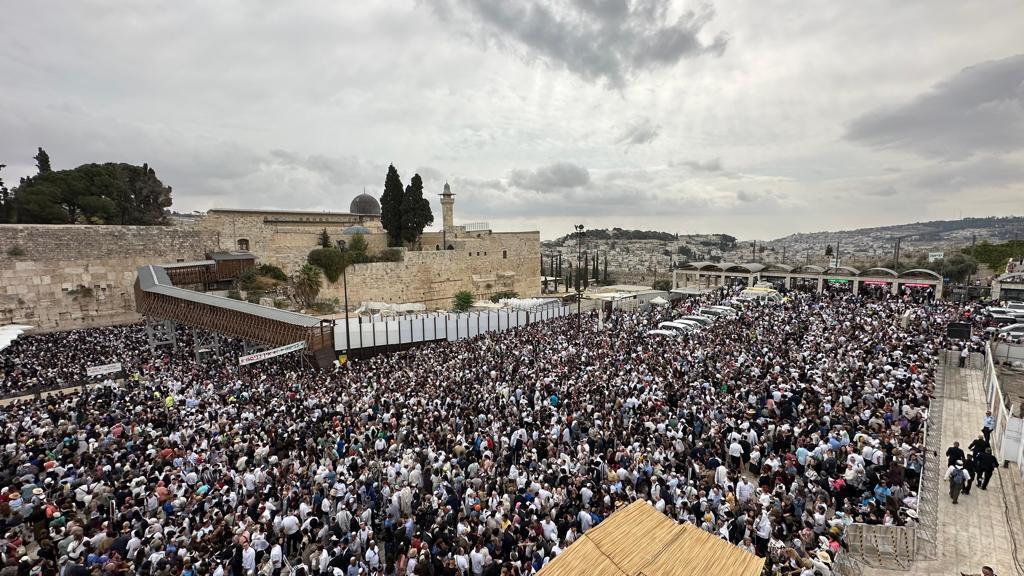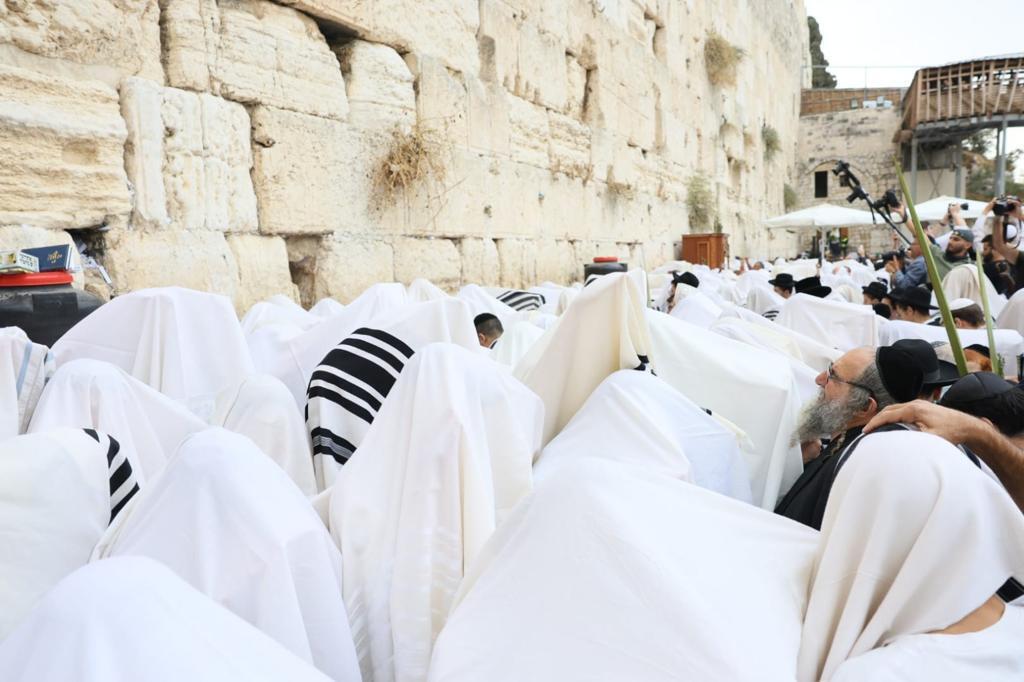 The blessing, a Jewish prayer recited by kohanim is regularly performed during Chol HaMoed Pesach (the intermediate days of Passover) and in Sukkot.
The event took place in the presence of Israel's chief rabbis, Chief Rabbi Yitzhak Yosef and Rabbi David Lau; Rabbi Shmuel Rabinowitz, Rabbi of the Western Wall and the Holy Sites; Mayor of Jerusalem Moshe Lion, rabbis, ministers, public figures, hundreds of kohanim and thousands of worshippers.
Rabbi Rabinowitz said to the tens of thousands of participants in the Birkat Kohanim service: "This year, we received more than anything the blessing of 'And He shall give you peace.' This is a prayer that we all carry in our hearts to our Father in Heaven, asking Him to remove baseless hatred from us and to spread the sukkah of peace over us."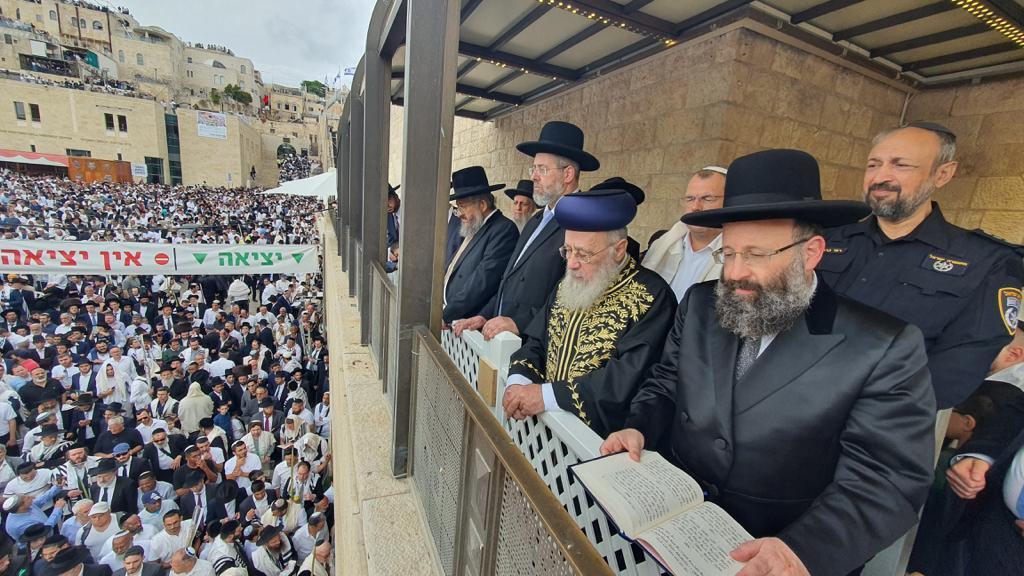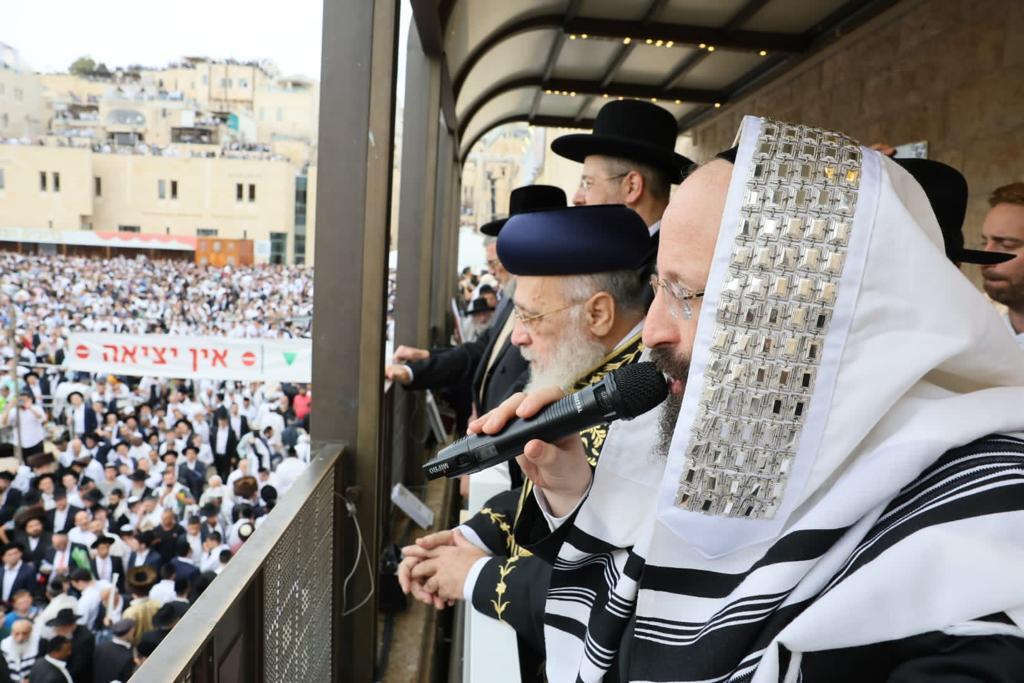 The Western Wall Heritage Foundation noted it added an additional Birkat Kohanim event this year to "alleviate the crowds and enable anyone who wishes to participate in this emotional tradition to do so." The foundation also placed sukkot in the Western Wall Plaza for the benefit of the general public, with four species available in one of them for public use.
During the intermediate days of the festival, the Western Wall Tunnels sites are open on an increased footing, with a few remaining spots yet available for booking through the foundation's website.