Seven surface-to-air rockets have been fired from the Gaza Strip and exploded in the air overnight Thursday, the IDF said, setting off alarms in Israeli border communities.
Five of the rockets were launched toward Israeli airspace and two toward the ocean. Air defenses were not activated.
Terrorist organizations in the Gaza Strip have previously fired anti-aircraft rockets several times and it is unclear whether the rockets were intended for aircraft or to stir panic in Israel and disrupt life in border communities.
Last Monday, surface-to-air missiles were launched at Israeli Air Force fighters over Gaza. In response, the fighters intercepted a drone. Footage of the incident published by Hamas shows an Israeli fighter jet firing shots.
The fresh salvo was launched amid clashes on Temple Mount between security forces and rioters who attempted to barricade themselves in the Al-Aqsa Mosque Wednesday night.
Two rockets were fired from the Palestinian enclave, but air raid sirens were not triggered. One rocket fell short and crashed in the Gaza Strip, while the other exploded in an open area near the border fence. There were no injuries or damage reported.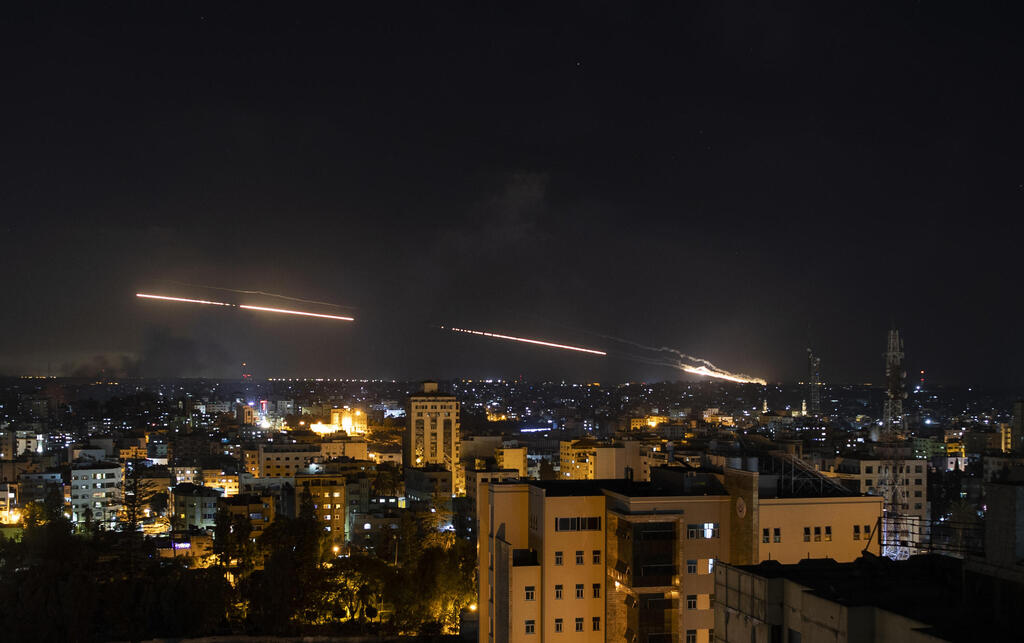 Rocket fire followed a tense day that began with riots breaking out in the Al-Aqsa Mosque overnight on Wednesday. More than 350 rioters were arrested after barricading themselves inside the mosque.
During that night and the morning after, 16-18 rockets were launched from the Gaza Strip into Israeli territory. The majority of these rockets were either intercepted by the Iron Dome missile defense system or fell in open areas.
A 30-year-old man was injured on his way to a bomb shelter. One rocket hit a food plant in Sderot but did not cause any injuries.
The rockets were launched in two separate barrages, with the IDF responding to each one by attacking targets in the Gaza Strip.