An Israel Defense Forces officer with the rank of lieutenant and three other soldiers were arrested Tuesday and placed under investigation by the military after their commanders reported that they severely injured a Palestinian detainee. However, the IDF said that the four have been released because, based on evidence and other findings, there is no justification to keep them behind bars as the investigation goes forward.
The soldiers, who serve in the Nahal Brigade, were on an operational activity on Sunday in the Tulkarm sector of the northwestern West Bank. During the operation, the soldiers arrested a Palestinian suspect, who was handed over by them for questioning. They claim that he fell at the base and that they provided him with medical assistance, which included evacuation to a hospital. The Palestinian was hospitalized in poor condition.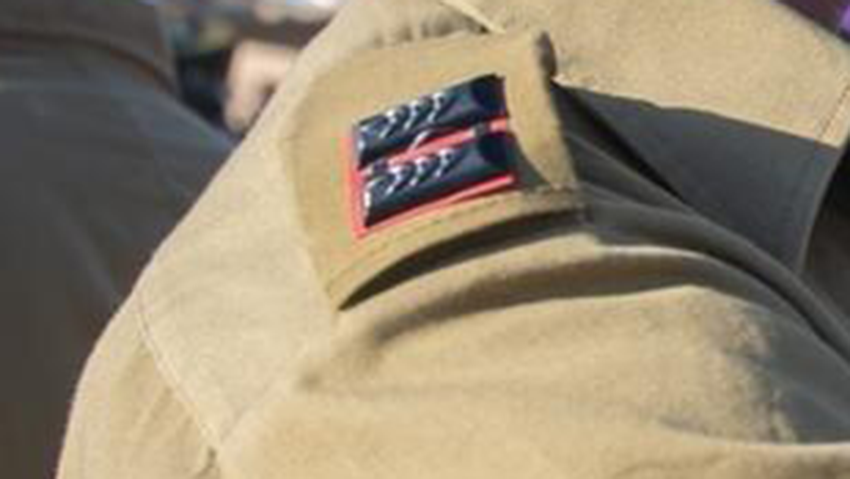 An initial version of the soldiers' story shows that the Palestinian man was indeed injured, but according to them it was an accident and not a deliberate act. They also stated that the allegation against them is a "plot," as the incident was witnessed by other soldiers.
Maj. Amit Shuchantzky and Capt. Amir Gonman, who represent the officer and one of the soldiers on behalf of the military, said: "The soldiers vehemently deny using violence against the Palestinian detainee who was arrested on suspicion of terrorist activity. Apparently, the detainee tripped while being taken out of the vehicle. The fighters acted according to protocol, immediately reported the injury and worked to provide medical treatment immediately after his fall."
The IDF spokesman said: "Four soldiers were arrested yesterday for questioning following a report of severe physical injury to a Palestinian detainee, along with photographic documentation of the injuries on his body. As part of the investigation, actions were taken to clarify the circumstances of the case. Based on the evidence and findings so far, it was decided that there is no longer any justification to leave the soldiers in custody for the purpose of continuing the investigation. The investigation will continue and upon completion, the findings will be forwarded to the military attorney's office for examination."
Last week, the military court sentenced two soldiers from the Golani Brigade to 60 days in prison and demotion to the rank of private for abusing a Palestinian. According to the charge, the Palestinian, who was known as a provocative activist, made a three-finger gesture to them and photographed them for his TikTok account. In response, the fighters attacked him, threatened him, left him in an abandoned place – and did not report the incident to their commanders. A third soldier, who was convicted of exceeding his authority, was sentenced to 40 days in prison and demoted to the rank of private.