Palestinian factions in Gaza fired rockets into Israel on Tuesday hours after reports that a senior member of the Islamic Jihad, died in Israeli jail.
Khader Adnan, was arrested last February in Jenin and began a hunger strike that lasted 86 days before he collapsed in his cell. Prison authorities said his death was announced after he was found unconscious and rushed to a nearby hospital.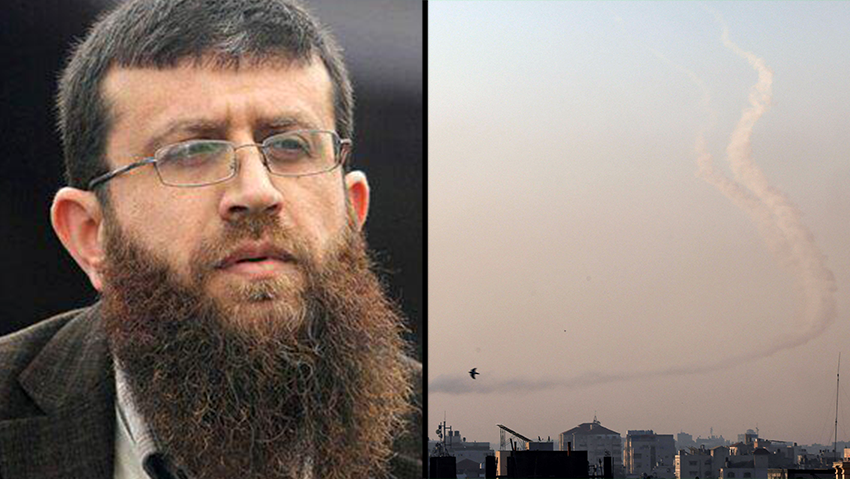 The PIJ announced a general strike in the West Bank and in Gaza and accused Israel of his murder.
Adnan, a resident of the West Bank city of Jenin was arrested for security forces on suspicion of terror activity and incitement to terror. This was his 13th arrest and 10th detention in jail and as he had previously done, he immediately went on hunger strike and refused any medical intervention.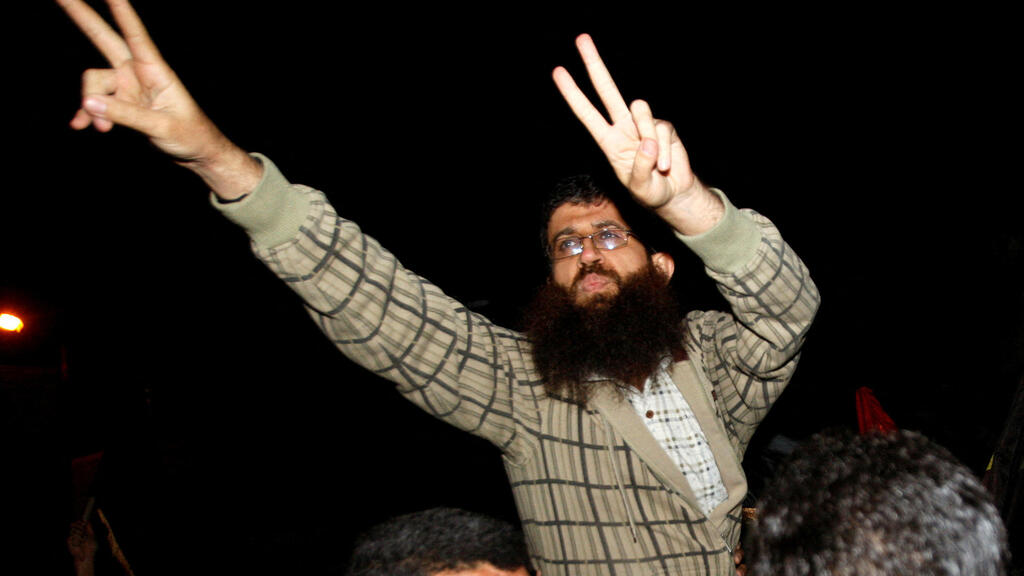 In 2015, Adnan remained on hunger strike for 56 days, to pressure authorities to release him and had urged other prisoners to do the same.
Last February,
Hisham Abu Hawash
also a member of the PIJ terror group ended a 140-day hunger strike, protesting his administrative detention after Israel agreed to release him within the month.
Palestinian Prime Minister Mohammad Shtayyeh said in a statement that Adnan's death was a sad day for Palestinians.
"The occupation, prison authorities and the courts carried out a crime against him, refused to his release and neglected him medically in his solitary confinement, " Shtayyeh said.
At least three rockets were launched from Gaza at southern Israel in the Tuesday attack which comes hours after Syria claimed Israel was behind a
strike on the Aleppo airport
, rendering it out of service.
According to the Syrian Observatory for Human Rights, a UK-based war monitor, the attack targeted and destroyed Hezbollah arms depots. In addition, the attack was reportedly carried out from the air over Lebanese territory. Several trucks carrying munitions were also reportedly attacked.
This strike comes ahead of the expected visit in Syria, of Iranian President Ebrahim Raisi's on Wednesday, the first by an Iranian leader in 13 years.