Deborah Weinstein's riveting story of survival during the Holocaust is one of immense courage and resilience. Fleeing her burning home, she endured years of suffering and loss, including the deaths of her siblings.
Despite enduring the Popovitz ghetto and other horrors, she was eventually reunited with her father, a Red Army soldier who fought valiantly against the Nazis.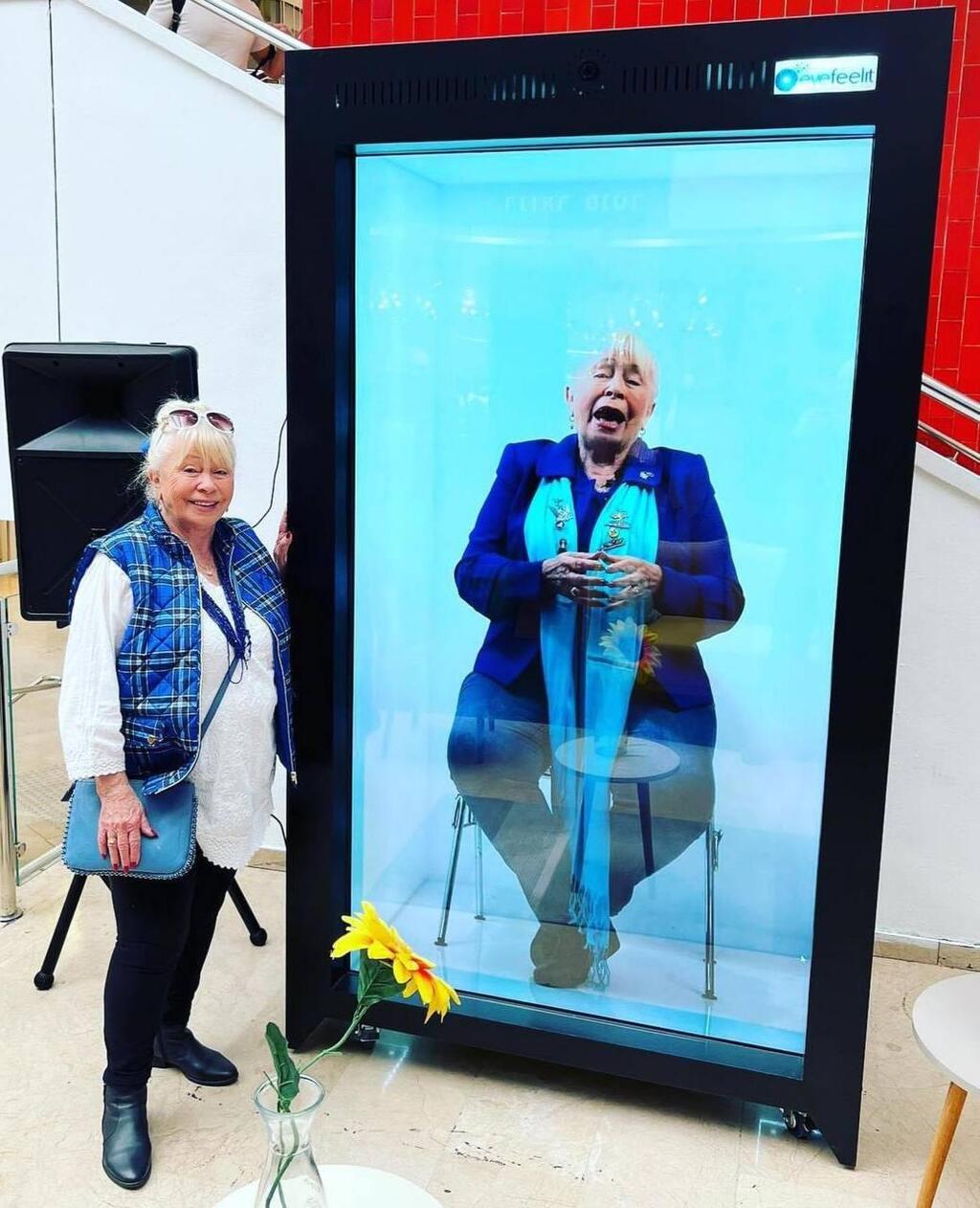 In honor of Holocaust Remembrance Day, a remarkable hologram of Deborah has been placed in the Knesset, offering a powerful and moving account of her journey to future generations.
During the Holocaust, approximately 150,000 Jews were forcibly sent from Ukraine to the Transnistria region in modern-day Moldova, where they were left to perish in ghettos and camps without access to basic necessities.
Among the survivors was 87-year-old Deborah, who kept her harrowing experiences hidden for years. It was only in recent years, on the eve of Holocaust Day, that she decided to reveal all to her children.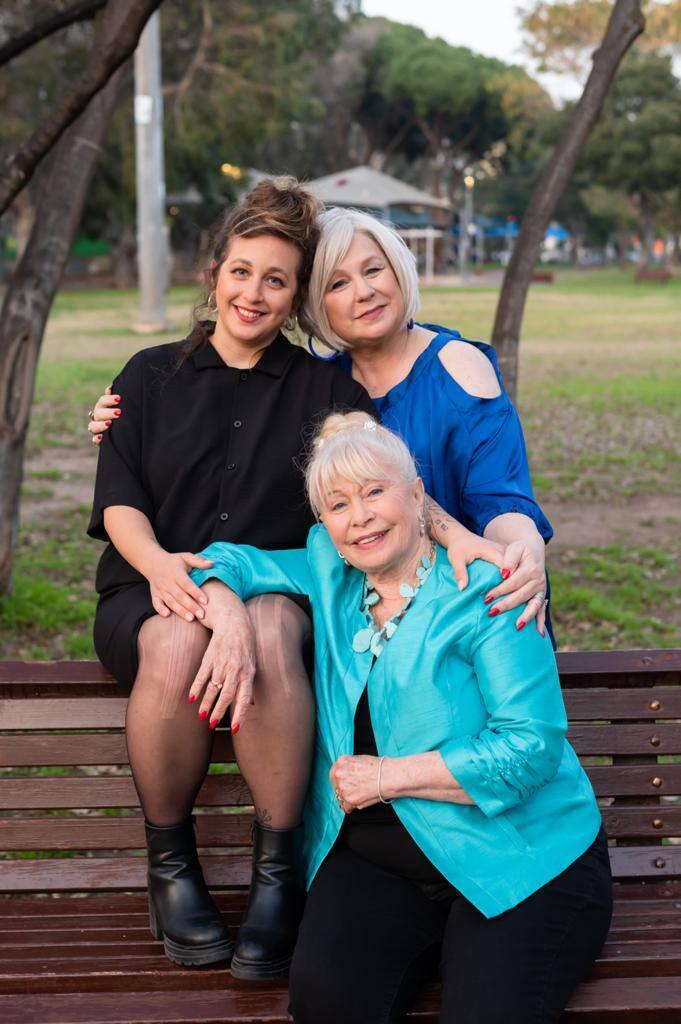 Weinstein's remarkable life story will be shared with the Knesset through a groundbreaking technology that creates a 3D hologram of her. The "Memory in the Living Room" association is collaborating to create life-size stands that will simulate the presence of survivors in the tabernacle.
"I was initially unsure about how my life story would be presented through a hologram. However, when I saw it for the first time, I was amazed at how lifelike it appeared. It felt like an extension of myself," Deborah Weinstein shared.
She continues to give lectures to students and soldiers, and now technology is enabling her to reach even more people with her story.
Deborah Weinstein was born in the Ukrainian town of Khotyn. Her mother, Hannah, worked as a seamstress, while her father drove a carriage. She had an older sister, a younger brother, and loving grandparents.
The town had a thriving Jewish community, with around 7,000 Jews, a school, a yeshiva, and even a Jewish hospital that was visited by the czar.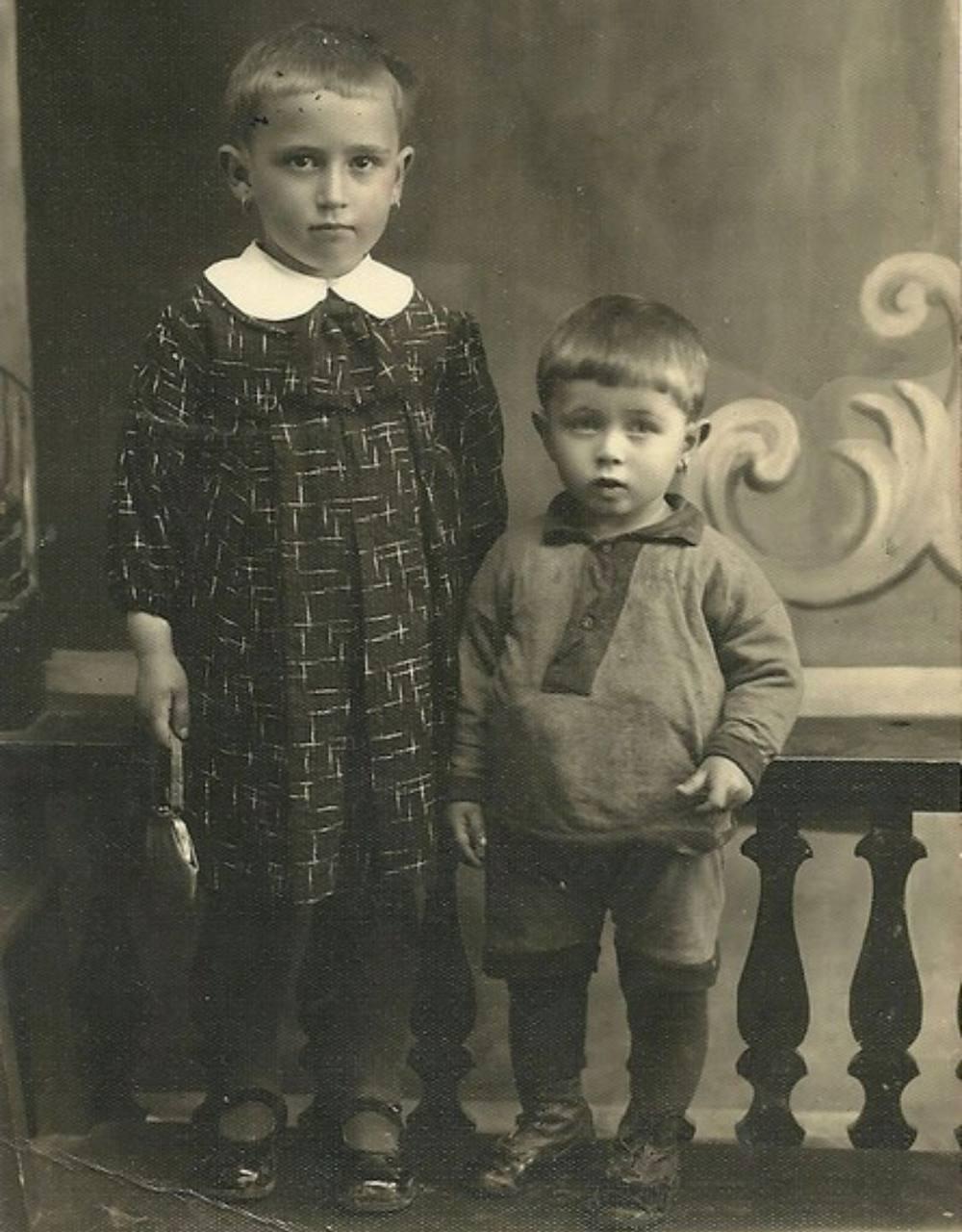 "I have fond memories of my childhood," Weinstein recalled. "The aroma of challah on Fridays and spending Seder night with my grandfather."
In 1941, the Germans and Romanians occupied the area, and one fateful night changed everything. "We heard the cries: 'Jews, the town is on fire.' My father, who fought with the Red Army, was taken away, along with the community leaders who were brutally murdered. That same night, we were rounded up and forced to march, eventually ending up in a school building."
Deborah recounted how they were forced to leave their town, along with other Jews including the elderly, sick, and mothers with babies. They would stop at each town where local Jews would join them, but many died from sickness, exhaustion, and hunger.
They would exchange items with the locals for food until they had nothing left to offer. One day, Deborah was so hungry that she asked for bread herself, and because she looked Ukrainian, they agreed. That's how she became the family's breadwinner.
Riva had become like a statue
During her survival journey, Deborah and her family were forced to cross a wide river in what she describes as a nightmare. She vividly recalls the endless bodies floating away, the mothers' cries, and the freezing cold water.
The family then walked through snow up to their waists until they reached an abandoned station. Tragically, her younger brother Beyoman, who was only two and a half years old, was the first to succumb to the harsh conditions.
Deborah's grandfather and grandmother also died on this journey. Her mother silently placed their bodies in a cart as they continued on.
When Deborah was just five and a half years old, she and her family arrived at the Popovitz ghetto. In the ghetto, Deborah's mother would often leave her to care for her sister Riva while she went out to find work as a seamstress.
One day Deborah awoke to the traumatic sight of her sister, Riva, frozen and lifeless. It's a sight that has remained with Deborah throughout her life
Riva, sadly, had become like a statue, completely still and silent. Deborah had to care for her, including changing and washing her cloth diapers in the snow.
However, one day Deborah awoke to the traumatic sight of her sister, Riva, frozen and lifeless. It's a sight that has remained with Deborah throughout her life.
Master's degree at the age of 63
Following the war's conclusion, Weinstein and her mother traveled throughout Europe in search of safety and stability. They eventually reunited with her father, who had been injured in the battle of Stalingrad.
However, their efforts to immigrate to Israel were unsuccessful. Two years later, Weinstein was one of approximately 500 children who were brought to the Netherlands to begin the immigration process.
Deborah completed her first-grade studies at the age of 14, and as a working mother, she pursued her bachelor's degree. Remarkably, at the age of 63, she accomplished her master's degree.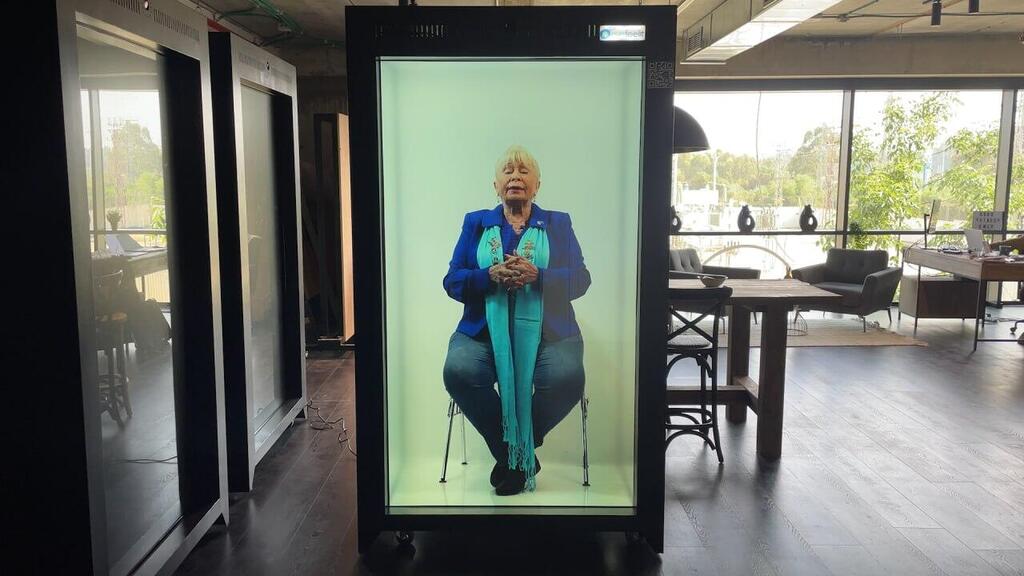 Her parents lived long enough to meet her children and grandchildren. Sadly, her husband Haim passed away in 2009. Today, she proudly embraces the role of grandmother to five grandchildren and seven great-grandchildren.
According to Michal Lipman, co-director of the "Zikaron Basalon" foundation, the placement of the hologram in the Knesset emphasizes the importance of preserving the memory of the Holocaust. Lipman believes that as a nation, it is crucial for Israel to remember its past and the significance of preserving the Jewish home.
Sharon Birnbaum, CEO of the company that developed the hologram, "eyefeelit", expressed his excitement about how the new technology will enable audiences worldwide to listen to firsthand accounts of the survivors' journeys and the horrors of the Holocaust.