Prime Minister Yair Lapid on Thursday, thanked U.S. President Joe Biden for his decision not to remove the Iranian Revolutionary Guard Corps from the list of terror entities.
In their 50 minutes meeting in Jerusalem, Lapid briefed the president on the efforts taken by Israel to improve the lives of West Bank and Gaza residents.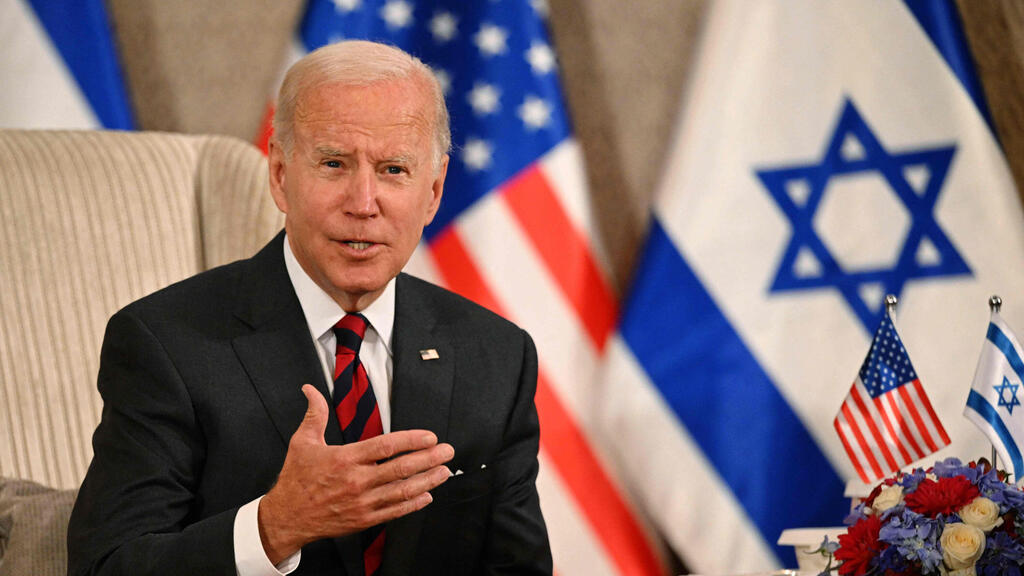 "Don't surprise us," when it comes to the matter of the Israel-Palestinian conflict and West Bank settlements.
the president said the leaders discussed their budding personal friendship in an honest conversation.
"We spoke about the challenges and the opportunities the Middle East has to offer and on our talks with India and the UAE," expected later in a virtual summit meeting.
Prime Minister Lapid said they discussed Saudi Arabia and the need to form a coalition of moderate states in the region in the face of Iran.
"We believe Iran poses a danger to the entire world and not only to Israel," he said.
Biden and Lapid will sign the "Jerusalem Proclamation," in which bilateral relations will be further cemented and the American commitment to Israel's security will be reinforced.
Following their meeting, the leaders joined a virtual summit with the leaders of India and the UAE, a newly formed group called I2U2, that is looking to spur joint investments in water, energy, transportation, food security, and more.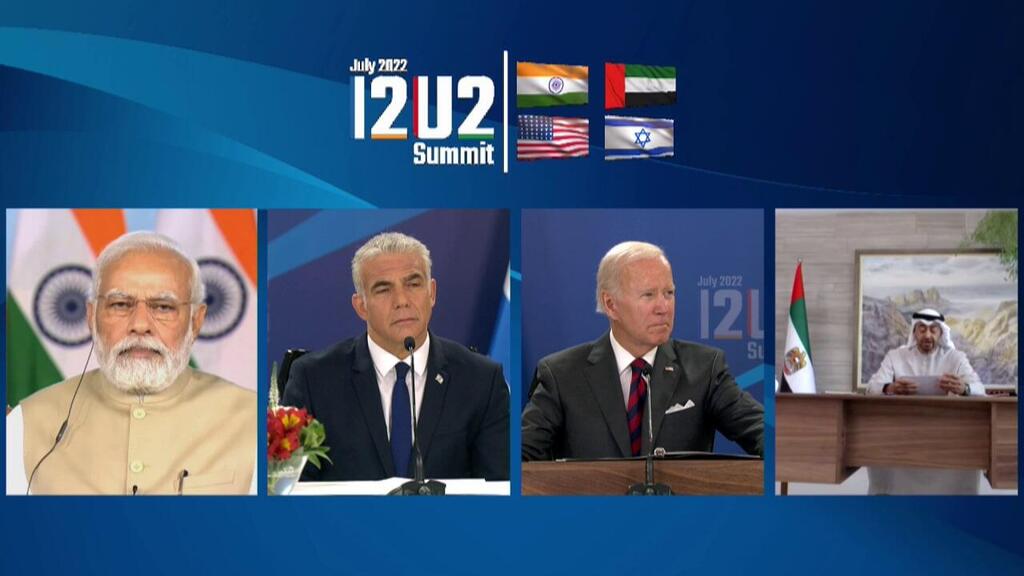 India will provide land for the project. U.S. and Israeli private firms are invited to lend their expertise to the project that the group said will help maximize crop yields. The group has set tackling food insecurity in South and Middle East as a major goal.
The United Arab Emirates is investing $2 billion to launch food processing centers across India that will use climate-smart technologies to help reduce waste and conserve fresh water.