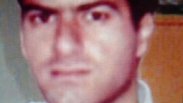 Shiite terror group Hezbollah planned to assassinate former prime minister Ehud Olmert, claimed a report in the London-based al-Arabi al-Jadeed newspaper, which quoted political elements "in close contact with Hezbollah".
The plan was reportedly meant as a response to the targeted killing of senior operative Imad Mughniyeh, which the Washington Post recently alleged was a joint CIA-Mossad operation.
According to the report, which had yet to be substantiated by further sources at the time of publication, the planned assassination was foiled by Mohammed Shawraba, a member of the organization who Hezbollah recently claimed was a spy for Israel.
The Qatari-owned newspaper did not reveal information about the timing of the plot or how it was foiled, but said it would continue to publish details throughout the day Wednesday. Shawraba also helped foil an attack on the Israeli embassy in Azerbaijan in 2009, according to the sources who spoke to the publication.
Reports in recent months said Shawraba served as the chief of Hezbollah's division in charge of attacks outside of Lebanon. According to al-Jazeera, the information he supplied led to the arrests of Hezbollah operatives in several countries, most recently in Peru.
Additional reports said Shawraba assisted in tracking the movements of one of the perpetrators of the terror attack in Burgas in 2012 that targeted Israeli tourists. He was also claimed to be responsible for the personal security of Hezbollah Secretary General Hassan Nasrallah.
Nasrallah told the Al Mayadeen network several weeks ago that Hezbollah had indeed uncovered an agent "recruited by the United States and Israel". He said that during investigation, the agent revealed all the information he passed on to Israel as well as the nature of his relationship to Israeli intelligence.
At the same time, Nasrallah attempted to minimize the agent's status within the organization.
While admitting that Shawraba was a member of an important unit, he dismissed "exaggerated" reports in media outlets that claimed he was responsible for the organization's security system and rocket arsenal, or that he was involved in any way in the killings of senior operatives Mughniyeh and Hassan Lakkis.
Nasrallah said the alleged spy had no association with the organization's military infrastructure.