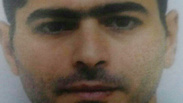 Nashat Melhem. Don't ask us to condemn his actions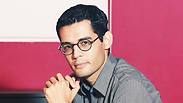 Ayman Sikseck
Photo: Dana Kopel
Following the killing of terrorist Nashat Melhem, the same familiar question about Israel's Arab citizens reemerges: Why are they not condemning? Why are the mayors, the imams in the mosques, the school principals and the Knesset members failing to unite as a choir in favor of a harmonic and collective condemnation?

This demand incorporates the perception that Israel's Arab citizens are a homogenous public with vague intentions about the broad Israeli public. A public whose loyalty to the State will forever be questioned, and it is therefore a terrifying public.

Consistent Trend

Op-ed: Studies clearly show that Israel's Arab citizens play a minimal part in terror, despite collective feelings that have a potential for radicalization and revolt; the government must encourage their adaptation processes.

For that reason, we are required every other day to condemn every single attack and every single incitement attempt, in order to relieve the fears of those who see us as a sort of mythological monster which is hiding under the Israeli society's children's bed and may rear its head at any given moment.

Every Nashat Melhem, every Samir Kuntar, is a terrorist who also acting against me. I walk on Tel Aviv's Dizengoff Street too. My friends could have been there on the day of the attack too. I also fear for my life and for their life.

The automatic request that I condemn the attack stems from the assumption that if I fail to do so in public, it means I support him. It's a request which ignores the fact that I am an Israeli citizen and dismisses the life-threatening situation which I, like you, face in every such incident.

Don't ask me to condemn. Don't cooperate with the symbolic expulsion of Israel's Arab citizens from the State's social fabric. It's a systemic expulsion, and its leaders in the Israeli government are working overtime for it to succeed.

When the prime minister asserts that there is a "state within a state" in the Arab communities, an internal state of lawbreakers, he is intensifying your fear of us, of me, and dismissing all the ingredients of our life in Israel: The jobs we hold, our friendships with Israeli Jews and Arabs, our studies in Israeli universities, our voice's influence in the Israeli society. All this is dismissed when we are classified as a public of lawbreakers.

So don't ask us to condemn. Instead, condemn those who have turned us into an object of disgrace. They are the real source of Israel's fear of its Arab citizens, and they succeeded in this mission before, and even after, Nashat Melhem.

Ayman Sikseck is a Jaffa-born Israeli Arab writer, author of the novel "To Jaffa."