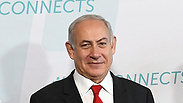 Netanyahu in Budapest, Wednesday. Understands very well that Europe is in a crisis
Photo: Haim Zach, GPO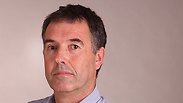 Prof. Yossi Shain
Photo: Amit Magal
If Europe disappears, we may live to regret it
Op-ed: The message Netanyahu tried to convey to his Eastern European colleagues is that we live in a new world of democracies that are not necessarily liberal or multicultural. He knows very well, though, that if Israel moves too far from the liberal values it was founded on, it risks not only self-destruction, but also alienating Western European markets and allies it still needs.
Prime Minister Benjamin Netanyahu is known for whispers intended for public ears and for conveying contradictory messages. Just like he "refused" to see the German foreign minister when the latter visited Israel, but actually wanted to see him, it's possible that the harsh criticism he voiced in Budapest on Wednesday against the European Union, in a conversation with the leaders of Poland, the Czech Republic, Hungary and Slovakia, was not intended exclusively for them—but for the entire world.

Netanyahu is a sophisticated politician. First, he boasted to the Eastern European leaders that he was not being politically correct, but simultaneously implied that he didn't actually mean what he had said: "It's a joke." So what did he really mean when he warned that if Europe failed to maintain good ties with Israel, it might "shrivel and disappear."

Well, Netanyahu understands very well that Europe is in a crisis: The countries in the eastern part of the continent, which begged to become part of the common market in the 1990s and took the democratic test, have been escaping that liberal model in the past decade and renouncing multiculturalism. The Hungarian government, led by Viktor Orban, and the governments in Poland and Slovakia, have been in a democratic withdrawal in recent years: They are basically accepting Netanyahu's claim that the European Union is being "sanctimonious" in its position on Muslim immigration and minorities.

The Eastern Europeans believe today that liberal democracy is endangering them and they are experimenting again with models that reek of nationalism and anti-Semitism—and even fascism—of xenophobia. But their feelings are not that different from the feelings in Western Europe, where many have started realizing that liberalism has gone too far—which explains why right-wing parties are growing stronger there too.

Netanyahu was right in telling Eastern European leaders that the EU is becoming less relevant in the world compared to rising powers like China and India. He is also right in saying that Asia is moving closer to Israel thanks to its technological innovation: Forbes magazine, which published an article about the world's cyber industries, gave Israel the first place and presented Netanyahu as the person who outlined the vision.

In his statements, Netanyahu seeks to position himself as a global leader and as the alleged designer of the new national state model—a state which no longer accepts the Western European dictations about a multicultural society with open borders.

The message the prime minister tried to convey to his Eastern European colleagues is therefore clear: We live in a new world of democracies that are not necessarily liberal and multicultural. He knows very well, however, that if Israel moves too far away from the liberal values it was founded on, it is risking not only self-destruction—but also alienation from the Western European markets and countries that Israel still needs. And so, while Netanyahu may have been right in his analysis of the situation, he exaggerated, as usual, in his discussion of its potential consequences. Europe won't disappear. And if it does, we may live to regret it.