The Defense Ministry announced on Thursday it would be signing a contract in the coming days to begin procurement of an experimental high-end, laser-based rocket defense system.
In the framework of the deal, state-owned defense contractor Rafael Advanced Defense Systems would supply the Israeli Air Force with the very first laser launchers to the tune of hundreds of millions.
The ground-based laser system — dubbed Iron Beam — was originally planned to generate a high-power laser beam at a volume of about 100 kilowatts in a bid to neutralize a host of airborne threats, including rockets, mortar shells, drones and missiles.
Senior security officials said the laser has proven more powerful than the ministry's team initially aimed for without detailing the exact number of kilowatts of electricity it operates on.
The ground launchers will first be able to launch laser beams from the ground at ranges of about ten kilometers (6 miles) in order to shoot down rockets fired from the Gaza Strip.
The new system is not meant to replace existing defense systems, such as the highly reliable Iron Dome, David's Sling and Arrow systems, but supplement them. Unlike the other missile-based systems, Iron Beam can be used to intercept threats over enemy territory at unlimited capacity without depending on the number of interceptor missiles available in stock.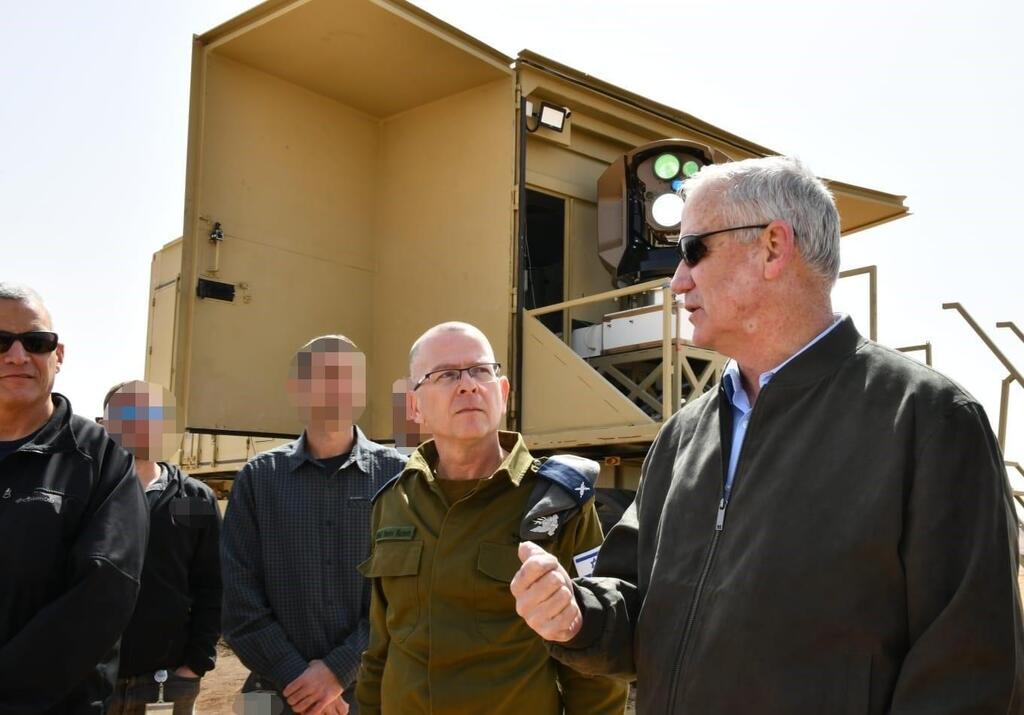 The new system is also expected to be highly cost-efficient as each use would cost up to a few dollars as opposed to a single Iron Dome interceptor missile whose cost could reach tens of thousands of dollars.
"I can tell you that this is a technological marvel that will dramatically shore up Israel's defensive capabilities. It won't happen within a year, but it will happen fast," Gantz said.