If teaching one robot to carry out tasks is hard enough, what about teaching dozens — or even hundreds — of them to work together?
Robot swarms — groups of autonomous, self-organizing robots who accomplish complicated tasks through collective behavior — are the new focus of robotics.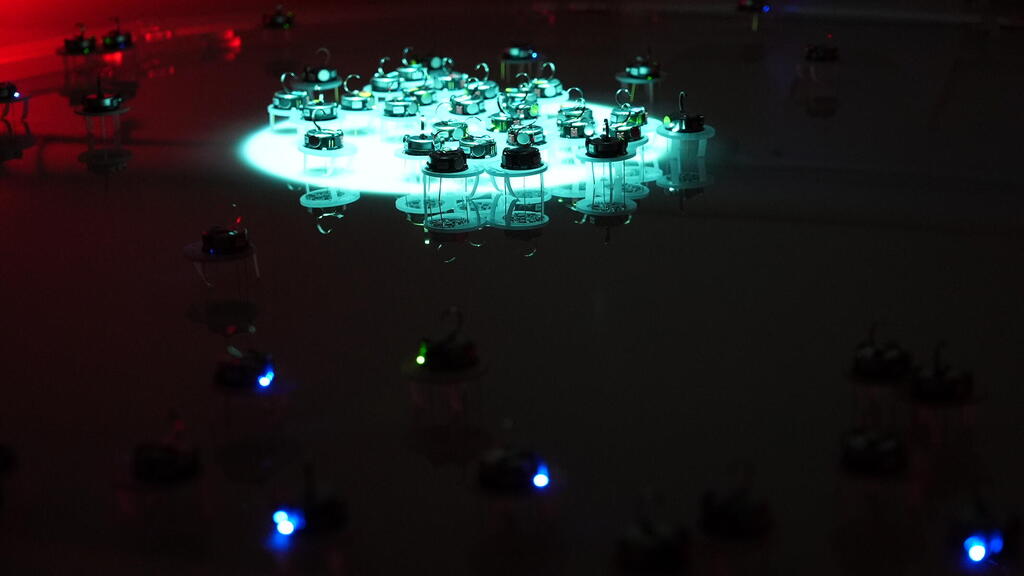 Operating without any central control, robot swarms are expected to one day have an impact on disaster response, marine and space exploration, construction, military technology, and other tasks too dangerous for humans.
Researchers at Tel Aviv University have managed to engineer simple autonomous robots that can learn on their own how to cooperate and perform complex tasks as a group.
Through the application of fluid mechanics models, the TAU researchers were able to engineer groups of autonomous robots that can "teach themselves" how to work cooperatively to perform complex tasks. Moreover, the researchers showed that cooperation remains effective and even improves at high density.
The group's findings were recently published in the peer-reviewed journal, Science Robotics.
Led by Dr. Matan Ben Zion, a research associate at the TAU physics department, the researchers said their principles could be used to develop swarms of simple and cheap robots capable of learning to perform complex tasks under unknown conditions.
"We used models that describe the flow of soft materials to plan swarms of robots," Dr. Ben Zion explained.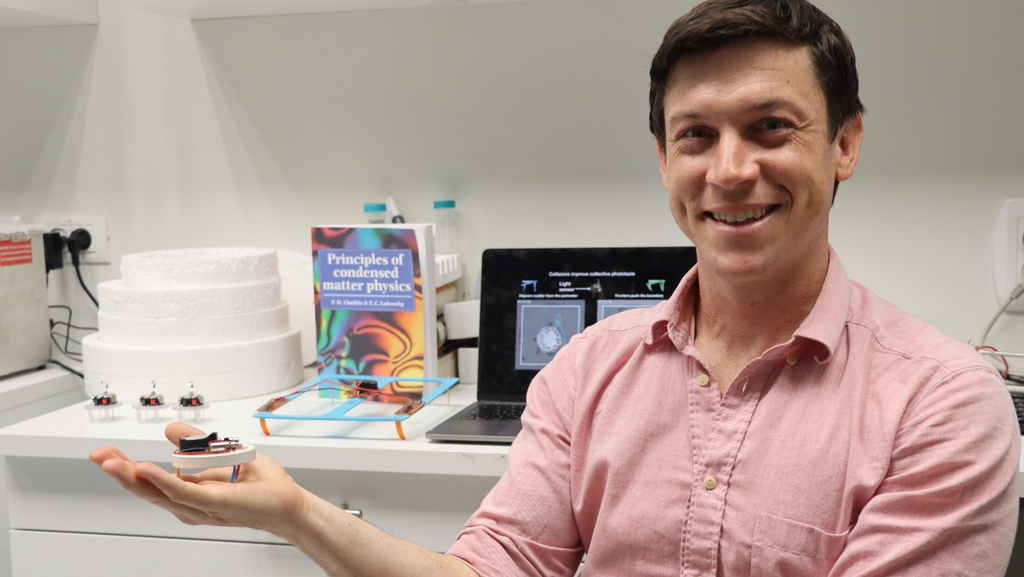 He compared a robot working alone to a "low density" situation, while a crowd of robots was considered "high density."
"Working at high density poses an engineering challenge – as a rule, autonomous robots are programmed to avoid collisions, and at high density they slow down to a complete stop," he said.
That's where the team's innovation came in.
Rather than implementing a logical control to prevent collisions, Dr. Ben Zion said, "We developed a mechanical structure, an external skeleton spring that leverages the collisions. So the larger and denser the swarm is, the stronger the emerging capacity for cooperation."
The researchers demonstrated that the robots are effective in performing a task that a single robot is unable to perform. In this case, the robots were tasked to locate a lit area in a dark room and gather in it. Each robot was instructed to look for areas with changes in lighting intensity and report its findings to other robots it met.
The TAU team found that because the robots did not avoid collisions, they remained active — even in highly crowded situations. This allowed the robots to teach each other and efficiently perform the task.
"When two robots meet, they can frequently exchange the information they have reviewed, "Dr. Ben Zion said. "We discovered that once robots no longer slow down to avoid collisions, the rate of information transfer between them increases by orders of magnitude."
Reprinted with permission from
TPS
.