The recent launch of the iPhone 15, less than a month ago, has stirred significant interest in Apple's flagship devices. The company introduced several noteworthy changes this time around, including a frame made of exceptionally strong titanium alloy and the introduction of A17 Pro processors, manufactured for the first time at the tiny 3-nanometer scale. Apple also proudly touted the device's ability to even replace video game consoles, aiming to attract gamers.
However, as it turns out, the new iPhone also comes with a slew of hiccups, some of which may not be easily solvable through software updates alone.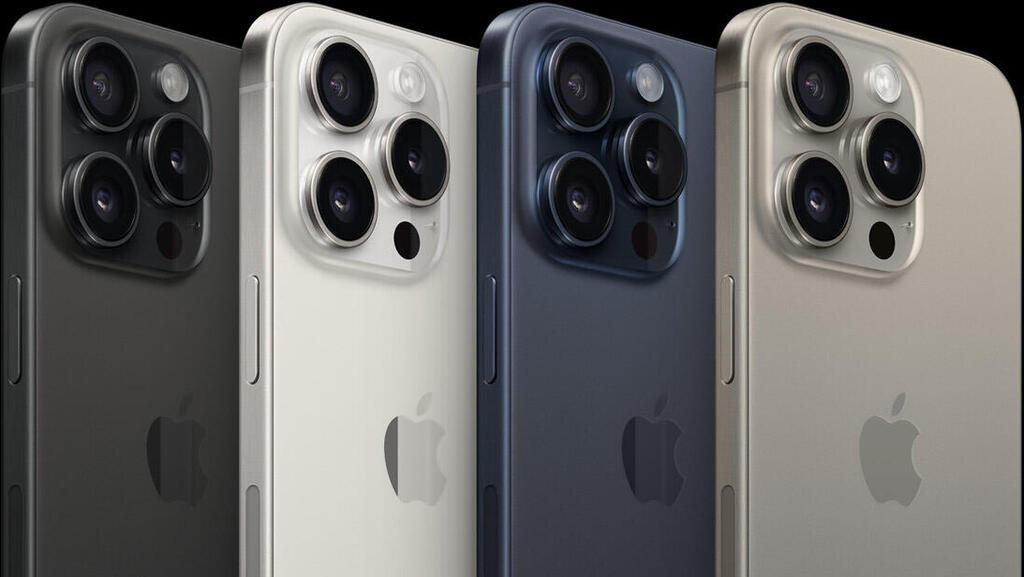 The primary problem that has been widely reported is the overheating of the iPhone Pro and Pro Max models. Reports from users and testers began surfacing a few days ago, but now there is an official voice in the form of renowned and trusted Apple analyst Ming-Chi Kuo. According to him, the problem likely arises from an inadequate internal cooling mechanism that struggles to effectively dissipate the heat generated by the new processor.
Kuo explains that, in an effort to make the iPhone slimmer, Apple's designers reduced the heat dissipation area, causing heat to accumulate and warm up the device. It's important to note that not everyone has encountered this issue, and it could be related to various usage patterns or the materials used in the specific iPhone's cooling mechanism.
In any case, This is a challenge that Apple will likely have to address by potentially limiting the processor's power, although that might not be the optimal solution for consumers seeking top-tier performance from their iPhones.
However, the iPhone's troubles don't end there. The iFixit website, which specializes in DIY phone repairs, examined the ease and simplicity of repairing the iPhone 15 Pro Max. This investigation is particularly relevant to many Americans due to recent changes in US law that require manufacturers to allow consumers to repair their own personal devices. However, it also sheds light on the potential costs of such repairs, and in the case of the iPhone 15 Pro Max, they are expected to be rather high.
According to experts from the website who opened and inspected the internal structure, there isn't a significant change in design compared to previous generations. Nonetheless, they found that many of the iPhone's components were tied to the internal software, making it extremely challenging to use substitute parts or even original ones for repairs.
Furthermore, it's difficult to get these repairs done in non-Apple-certified facilities. The site gave the iPhone 14 a repairability score of 4 out of 10, and the iPhone 15 didn't receive a higher score, nor did it improve repairability options. As a result, if, heaven forbid, the iPhone 15 requires repair, the likelihood of it coming out of the lab as good as new is relatively low unless one is willing to pay the full price. In other words, repair costs could sometimes be prohibitively expensive.
Yet, the iPhone's issues don't stop there. It turns out that repairing the back glass, for example, could cost around $200 in the U.S. How do we know this? Well, YouTuber JerryRigEverything managed to crush the back of the iPhone 15 Pro Max with just his fingers. This test aimed to determine whether the new iPhone's titanium frame is indeed more durable.
The short answer is yes, it's so robust that an attempt to bend it back shattered the back glass, which is made of a highly durable type of glass developed by Corning, the manufacturer behind Gorilla Glass. However, it's important to note that this issue seems to be specific to the Pro Max model. In the smaller Pro model, the attempt to recreate the damage failed because it exerted less pressure on the glass when bent.
iPhones woes not limited to hardware
To add a twist, Apple launched the new iOS 17 version, and, as usual with each new software release, various bugs have emerged. Some have been fixed, and some may or may not be addressed in future updates. The main concern for early users is a data migration bug, where the new iPhone may get stuck on the logo screen during the data transfer process. Apple's recommendation is to update the iPhone to iOS 17.02, which can be found on Apple's support website with instructions in case it's too late for you. But that's not the end of the woes for new iPhone users.
According to a probe by Mysk researchers, the latest software update from Apple reverts the precise location settings and consent for data sharing back to default settings. This means that Apple gets access to all your device's location information and device activity data, even if you took care not to approve this in the previous version. This might seem like a minor issue, but for a company that has championed user privacy, it's a bit of a letdown. Apple, in the meantime, has promised to address this issue and is likely to fix it in a future update.
If you're wondering how Apple allows these bugs and issues to mar the reputation of its beloved product, well, this isn't the first time. The "Antennagate" saga of the iPhone 4 may be the most known and revealed that the device had poor reception due to a flawed internal antenna design. Steve Jobs' solution at the time was to tell users to "hold it differently." Over the years, this phrase has become synonymous with Apple's dismissive attitude toward user complaints about product issues.
However, it must be said that Tim Cook, Jobs' successor, is much less combative and more responsive. Apple usually addresses most issues reported by users if they could potentially harm its reputation. Just like most companies worldwide. Therefore, we always recommend not buying a new tech product right when it's released but waiting a few weeks to ensure that most issues have been resolved.