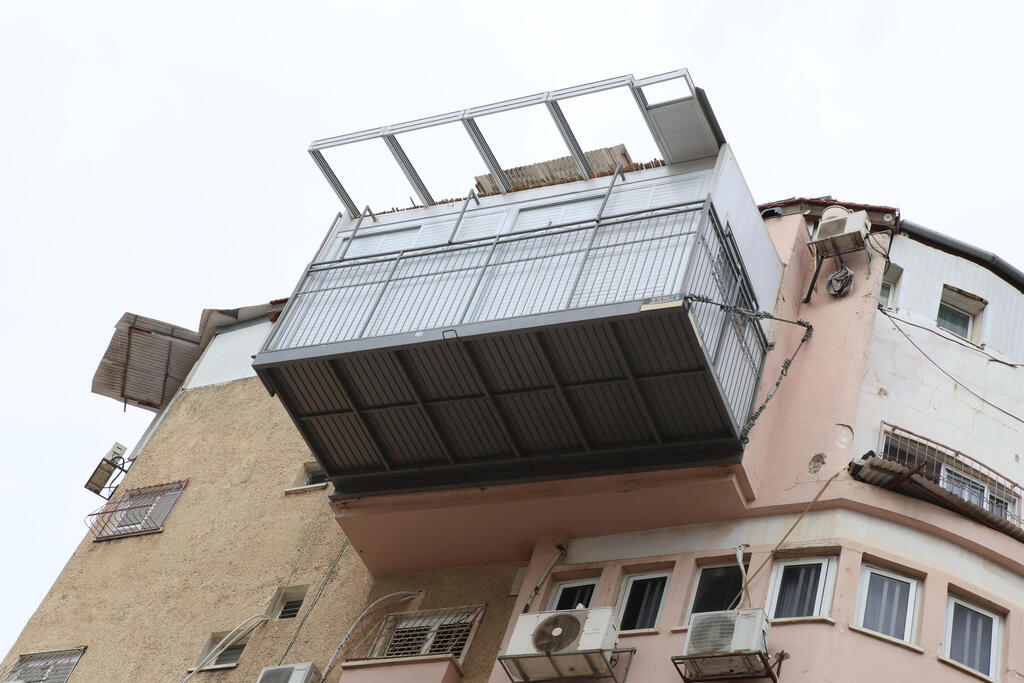 Many Jewish households in Jerusalem and other mainly ultra-Orthodox cities defied safety concerns this year, again as they built suspended makeshift structures on scaffolding that could endanger those inside and others walking on the streets below.
Most of those built in Jerusalem protrude as an extension to small balconies of apartment buildings, causing concern. It's unclear whether these sukkahs were constructed illegally, or with the approval and oversight of a construction engineer.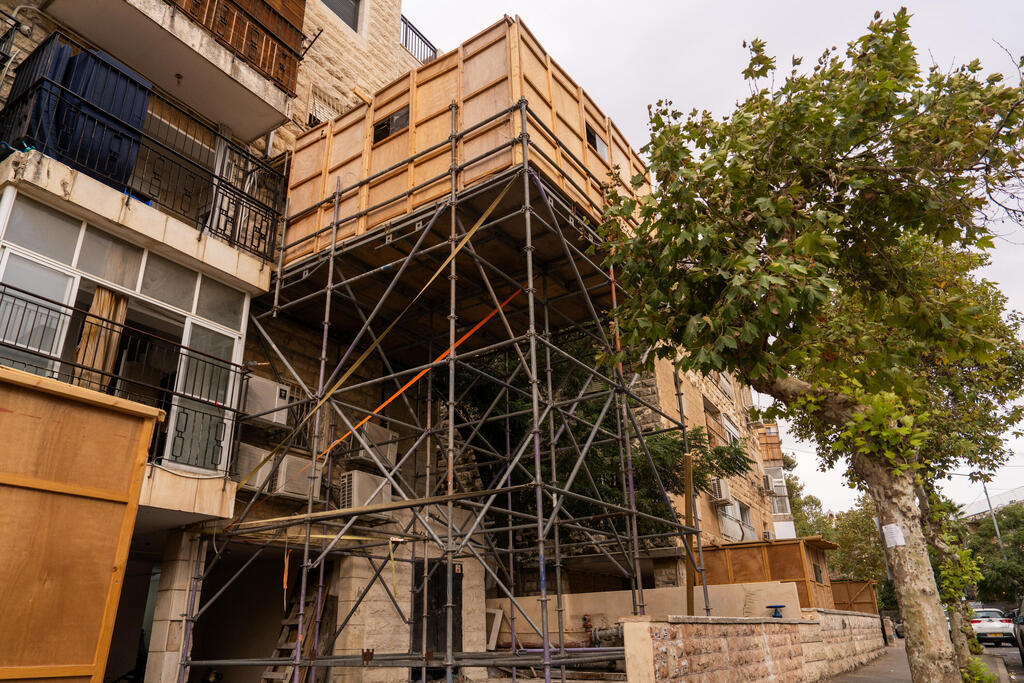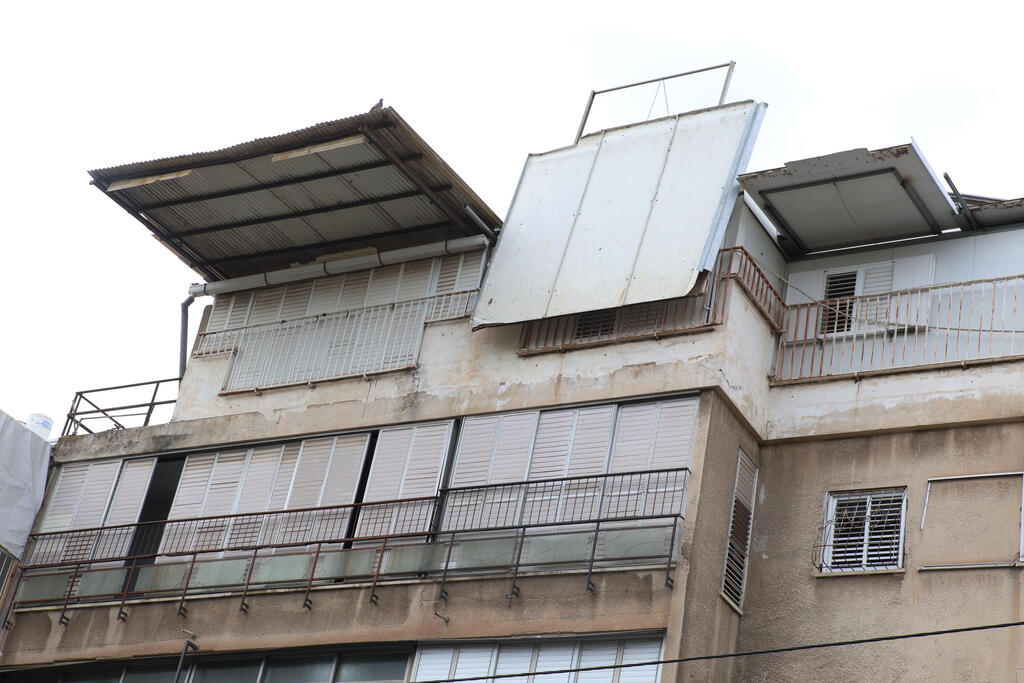 The homeowners themselves do not appear to worry but many neighbors have expressed their concern about the makeshift additions. "It's a shame that we haven't learned anything from the Mount
Meron disaster
," one said referring to the crowd rush that resulted in the death of 45 men and boys during a religious festival in 2021.
In another part of the city, the Kiryat Yovel neighborhood, residents constructed their sukkahs in parking spaces located close to a busy intersection, putting those inside in serious danger.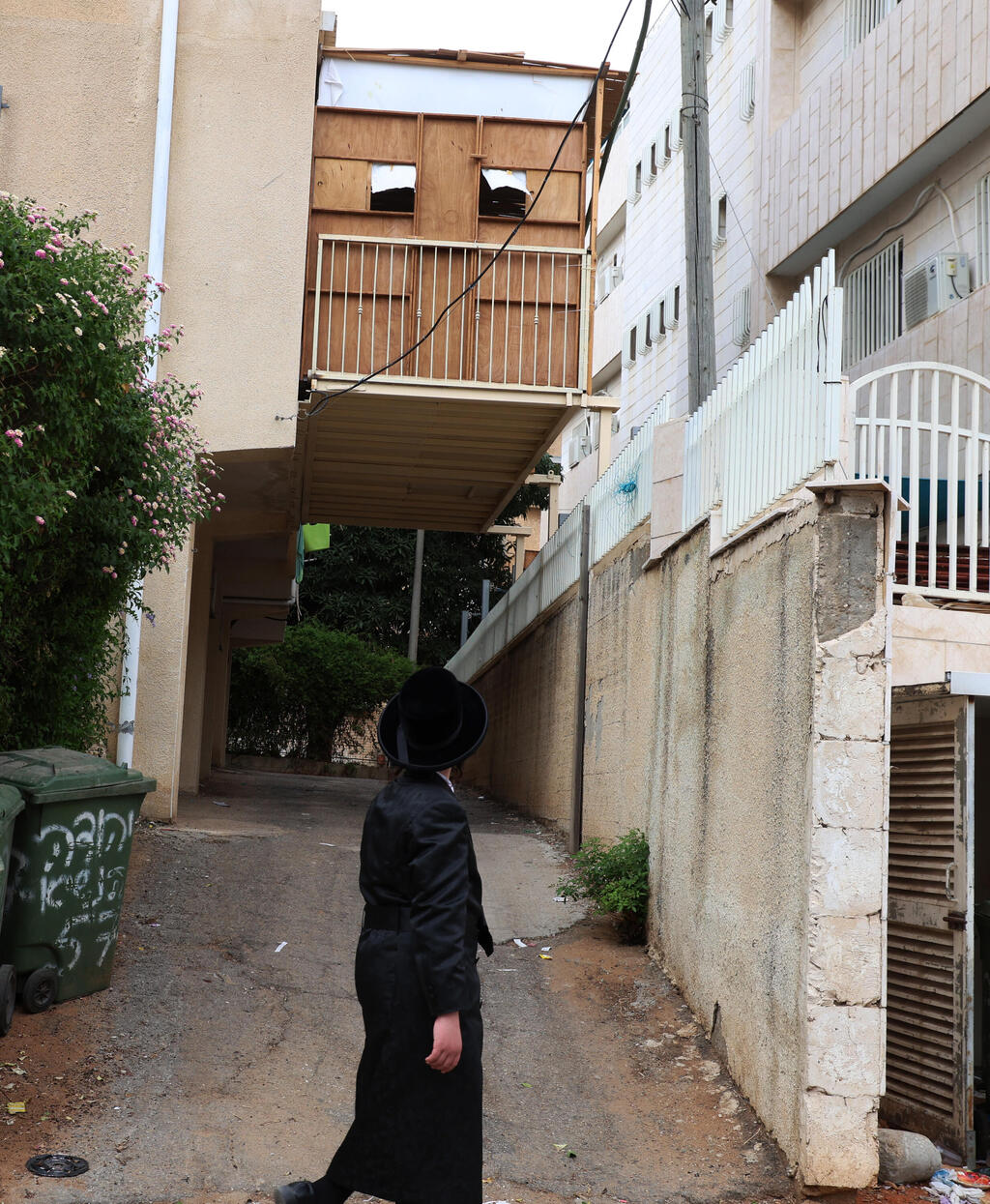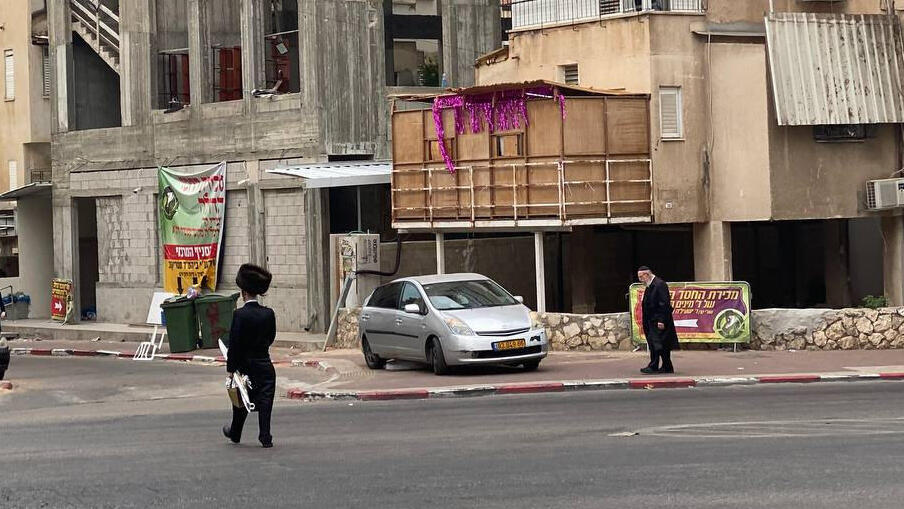 In the ultra-Orthodox city of Bnei Brak, similar constructions can be found, posing a danger to the public, to the dismay of some, while others shrug and say that this year is no different and that such behavior has been acceptable for a long time.
And this is also happening in Bnei Brak: A video is circulating on social media in which a resident of the city discovers, to his astonishment, that someone has built a sukkah right next to his bedroom, almost inside his own apartment:
The medical emergency service Magen David Adom (MDA) said on Monday that a man fell from a 2-meter (6.5 foot ) height while working to cover his sukkah in Bnei Brak. paramedics arrived at the scene and treated his injuries and he was evacuated to the Rabin Medical Center in moderate condition.
The Jerusalem municipality claimed it was working to enforce safety measures. The Bnei Brak Municipality refused to comment.