The Escalade IQ is the electric version of the best-selling luxury SUV by the American manufacturer. It's the answer to competitors like the Mercedes EQS SUV and the Lucid Gravity. However, the only thing the new vehicle shares with the massive luxury car that holds a significant place in American motor history is its name. This is because it's built on GM's dedicated Ultium electric vehicle platform, which is also shared with the Hummer EV.
The dimensions are even larger than the colossal gasoline-powered Escalade. The IQ is about 30 cm longer (569.5 cm) with an extended wheelbase of 39 cm (346 cm), promising immense interior space for passengers. Surprisingly, the cargo space is slightly smaller than the gasoline version, holding 52 liters with all seats in use (670 liters), and 106 liters with the third row folded (1,958 liters). However, there's an additional front trunk (345 liters) about the size of a rear cargo compartment in a typical family car.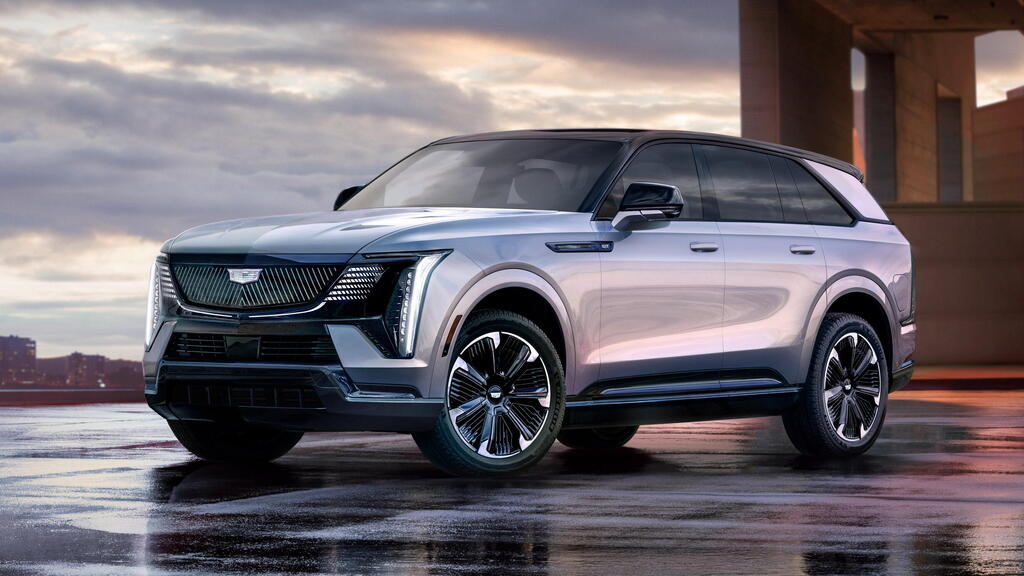 No V8 Engine:
The propulsion system combines two electric motors with 750 horsepower, allowing it to accelerate to 100 km/h in under 5 seconds—about half a second slower than the Escalade V with its V8 engine. Despite this, it operates with a significantly higher curb weight. Its remarkable towing capacity for electric models is 3.6 tons, akin to the gasoline version.
The massive 200 kWh battery (twice the size of its German competitor) provides a range of around 720 km, with the option for ultra-fast charging and an additional 160 km in just 10 minutes. The battery can also be connected for external vehicle charging (V2L) or even powering a household (V2H).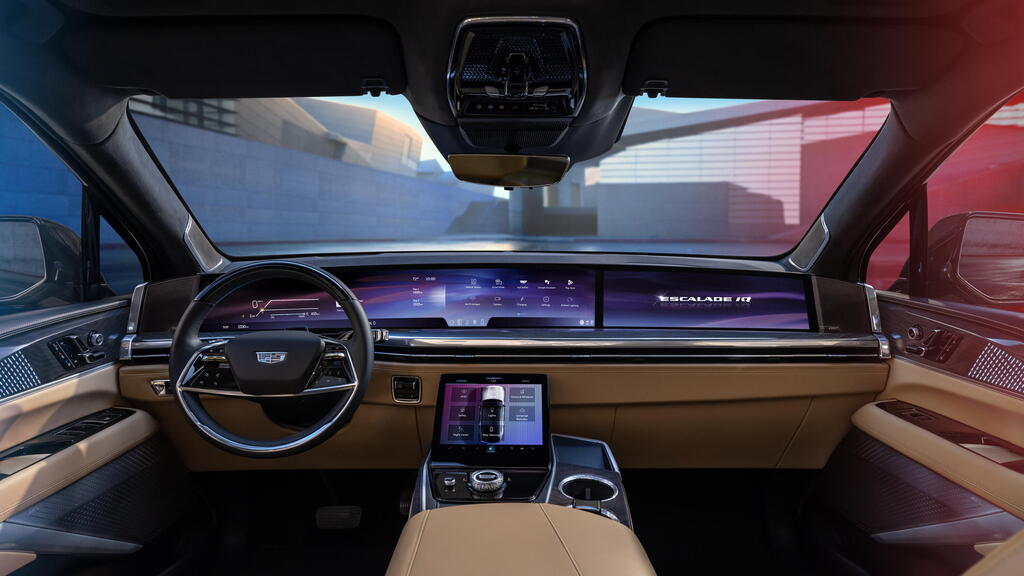 Similarly to its German rival, the vehicle offers an adaptive air suspension system with adjustable ground clearance (5 or 2.5+ cm), while the active rear steering reduces the turning radius by about 2 meters (12 meters).
Lots of screens, only a few switches: The exterior design incorporates familiar elements from the Lyric, including original lighting units, an assertive front with a bold grille, and rear features that taper relatively sharply. It sports giant 24-inch wheels. According to the manufacturer, its aerodynamic coefficient is the lowest ever for a full-size luxury SUV.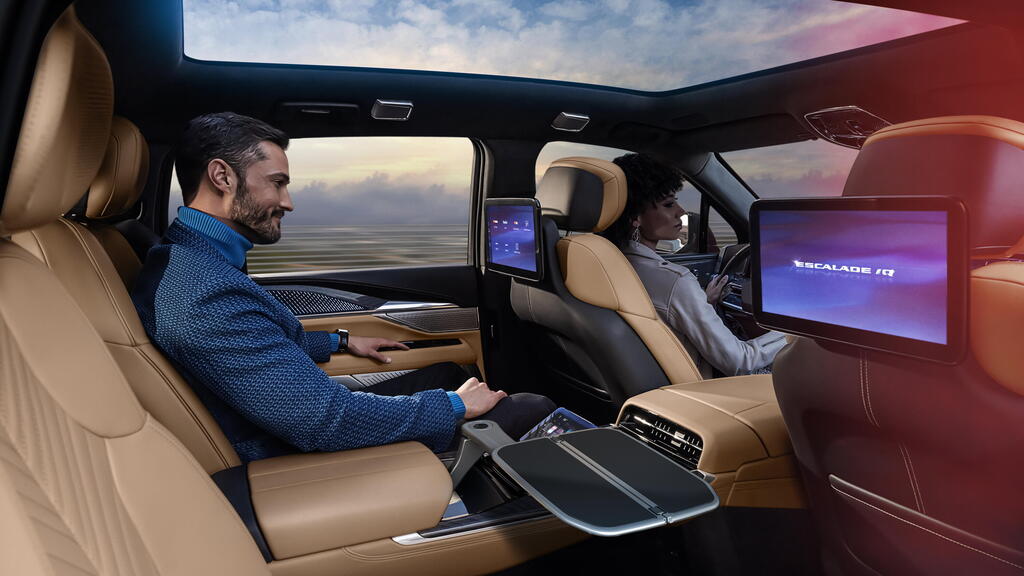 The driver's environment features a colossal 55-inch screen spanning the entire width of the console. This serves as the instrument panel, with a central touchscreen and an additional touchscreen for the passenger. There's also an extra touchscreen in the lower part of the console, along with the option for control through a rotary dial.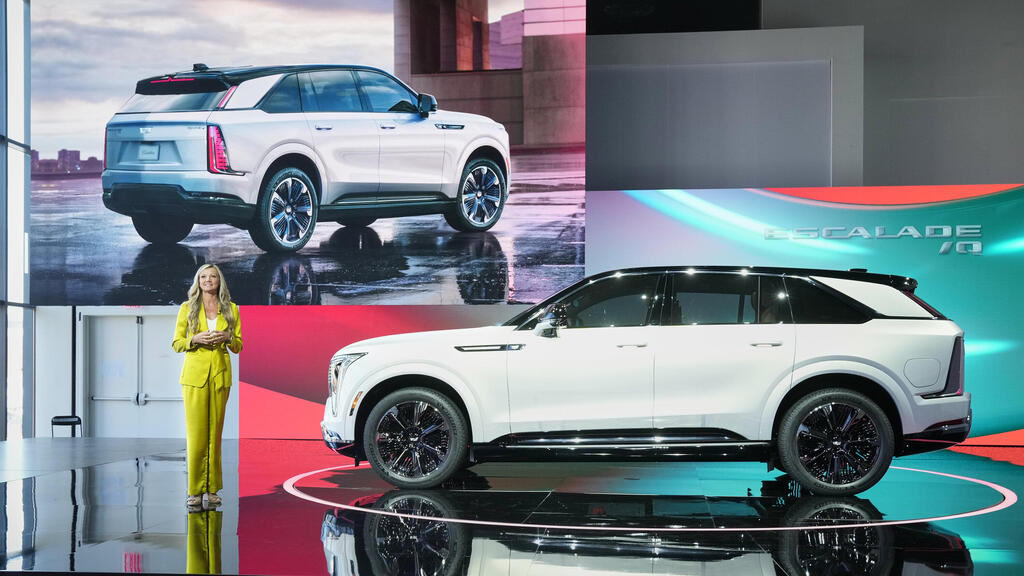 At the rear, you can suffice with a pair of seats (accommodating a total of four, without a third row), and a console between them featuring a fold-out table. Each passenger gets their own pair of 12.6-inch screens, along with an additional screen for controlling comfort and entertainment systems. Notable equipment includes an AKG sound system with 40 speakers and an electric door-opening mechanism.
The safety equipment encompasses all the renowned systems from the manufacturer, including autonomous braking for crossing traffic with bicycle rider detection even at speeds of 80 km/h. Also featured is the Super Cruise system, enabling Level 2.5 autonomous driving across more than 640,000 km of defined North American roads.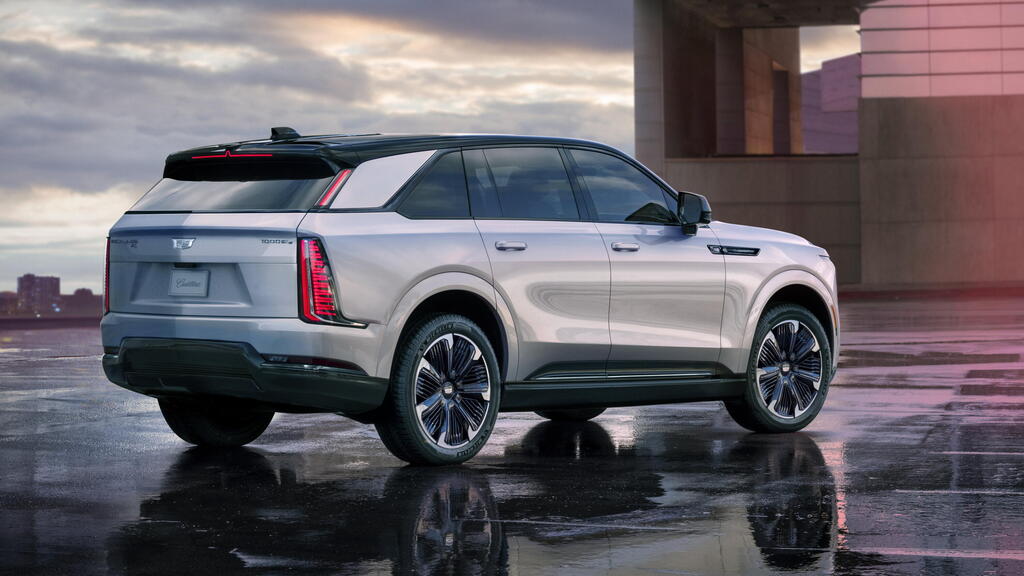 Our Thoughts:
The Escalade IQ is a remarkable display of power from Cadillac after years of relative quiet, a model that undoubtedly will ignite significant interest among category enthusiasts. With its impressive exterior and interior design, respectable performance, extensive range, and investment in advanced mechanical systems, it stands as a formidable challenger - surprisingly, even to the highly regarded Mercedes EQS SUV.
In North America, its price will be $130,000, similar to the top-tier version of its German competitor (EQS580 SUV). That's roughly around NIS 1.3 million when it lands in Israel. This means it will be the most expensive model Cadillac has ever marketed in our region. While it might not become a best-seller, it will undoubtedly contribute to enhancing the brand's aspirational image.