A small step for business but a giant leap for bilateral ties: In Manama, Bahrain's capital city, Israelis and Bahrainis came together for a pioneering three-day event to cement relations and trade between the two countries.
More than 300 Bahraini and Israeli business leaders attended the Connect2Innovate event at the Wyndham Grand Hotel last week, a first-of-its-kind forum that was jointly organized by Israel's Start-Up Nation Central (SNC) – a nonprofit that connects governments, corporations, and investors to the Israeli tech ecosystem – the government of Bahrain, the Embassy of Bahrain in Israel and the Embassy of Israel in Bahrain.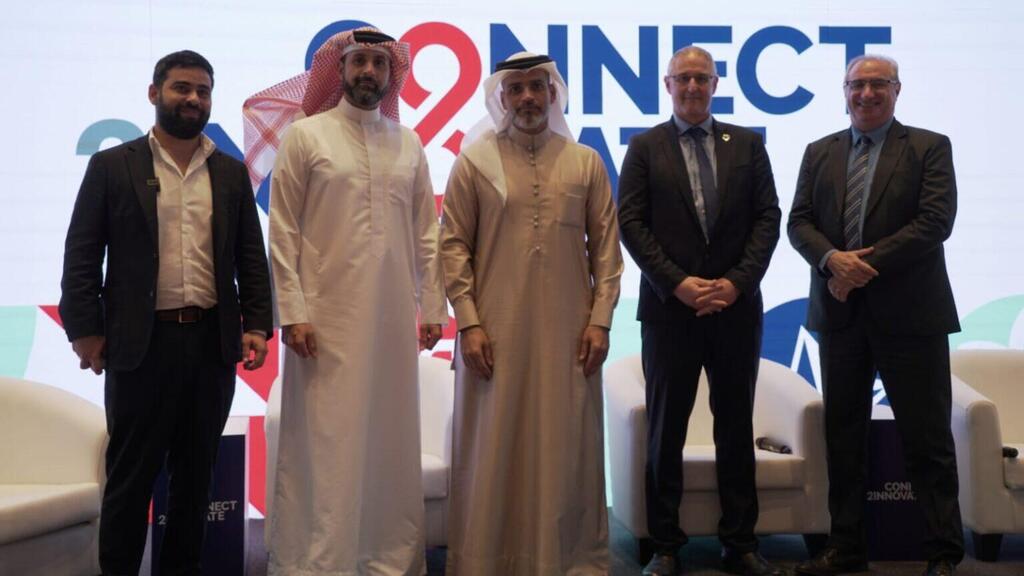 Israeli Ambassador to Bahrain Eitan Na'eh said that he hoped the conference, where attendees from both nations chatted, connected, and networked, would act as a catalyst for collaboration and business relations.
"A free trade agreement I hope will be signed very soon," Na'eh revealed. "There's not much left to negotiate and I think that together with a protection of investments, customs agreements that are being negotiated are also very close to a signature."
According to Na'eh, Israeli tour operators are visiting the kingdom with the goal of launching tourism initiatives in the near future.
"More and more Israelis are finding out about Bahrain," he affirmed. "We have a group of Israeli tour operators visiting Bahrain now, so I think that we'll see more Israelis here soon. I think that we're already seeing more Israelis. I've certainly seen more Israelis coming here in the past few months."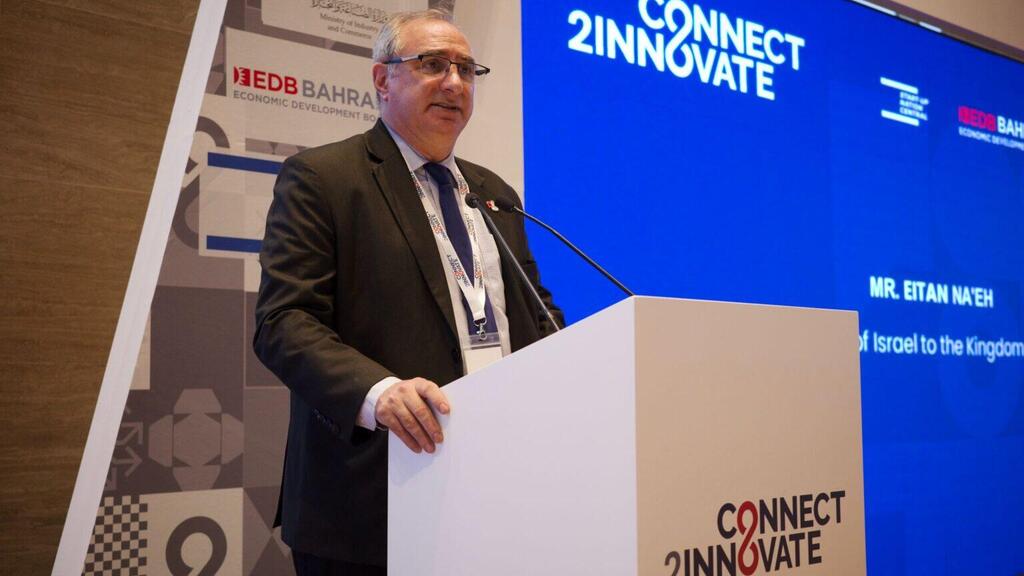 Israel and Bahrain normalized ties two and a half years ago, with the signing of the Abraham Accords. Since then, the two countries have moved to cooperate in the tech and innovation fields.
As part of the forum, SNC brought a delegation of more than 60 Israelis to the kingdom, including senior government officials, business executives, and entrepreneurs.
Baruch Halpert, CEO and executive chairman at Electriq Global, was among the delegates taking part. His Israeli startup has developed an innovative way to produce electricity by turning hydrogen gas into a powder. This powdered form of hydrogen can then be stored until it is needed.
"We came to Bahrain because we are looking for sites now to manufacture the powder and we expect Bahrain to have renewable energy at affordable prices," Halpert said. "That would be a good [base] to manufacture this for off-takers in the region."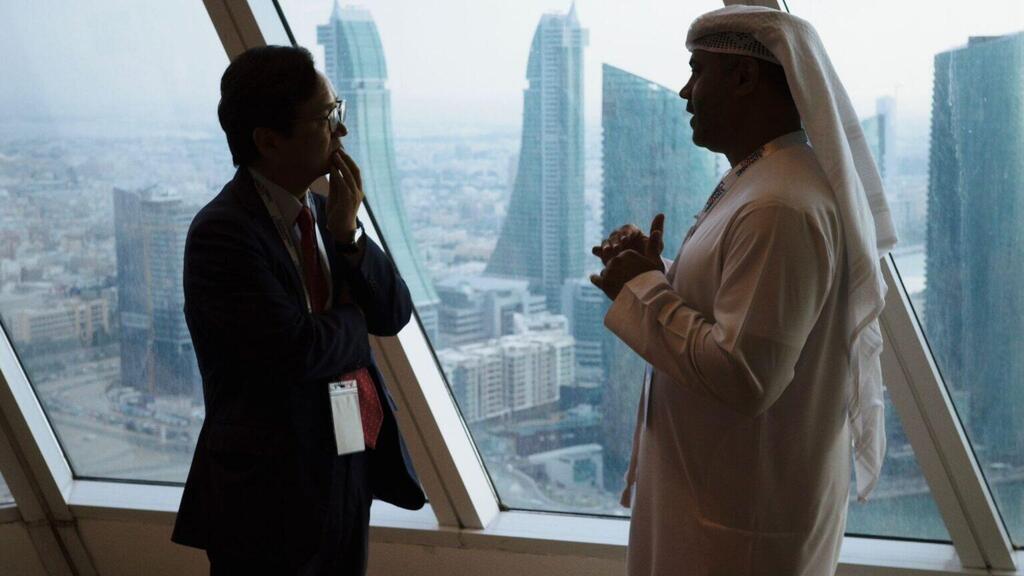 Connect2Innovate kicked off last Monday with a special VIP gala featuring an array of distinguished speakers, including Bahraini and Israeli officials eager to celebrate the nascent business ties.
"Our vision is to further cement Bahrain's established reputation as a leading hub in the Gulf by building an ecosystem of innovation," Abdulla bin Adel Fakhro, Bahrain's minister of industry and commerce, told attendees. "We want to attract the best and the brightest to choose Bahrain as their base."
Others voiced hopes that the Abraham Accords would be expanded soon to include additional countries in the region, bringing further friendship and prosperity.
"Since the signing of the Abraham Accords we have known that we are paving the way to a new era of peace in our region and we're hoping that we will be able to build benefits that can be felt on an individual level," said Khalid Ebrahim Humaidan, chief executive of the Bahrain Economic Development Board.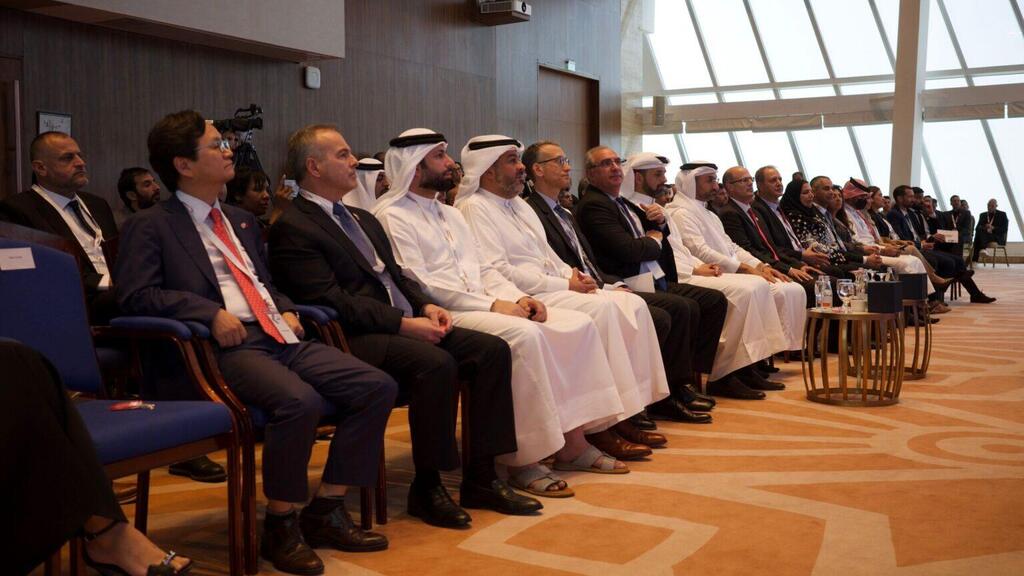 US Ambassador to Bahrain Steven Bondy meanwhile told audience members at the gala that the Abraham Accords remain of the highest strategic importance for America in the Middle East region.
"I now however feel the challenge of increasing the pace of strengthening ties between Bahrain and Israel," Bondy said. "The excitement of opening relations is fading and the hard work of building a sustainable relationship for the long-term is right in front of us."
During the opening ceremony, SNC and Tamkeen, a semiautonomous government agency in Bahrain that provides business support solutions to the private sector, signed a memorandum of understanding to promote human capital development between Bahrain and Israel.
Bahrain's economy is heavily dependent on oil and gas, with petroleum accounting for some 60 percent of exports and 70% of the government's revenues, according to the kingdom's Ministry of Finance. Like many other Gulf nations, Bahrain has nevertheless begun to shift away from fossil fuels and is looking to diversify its economy as it moves toward a more sustainable future.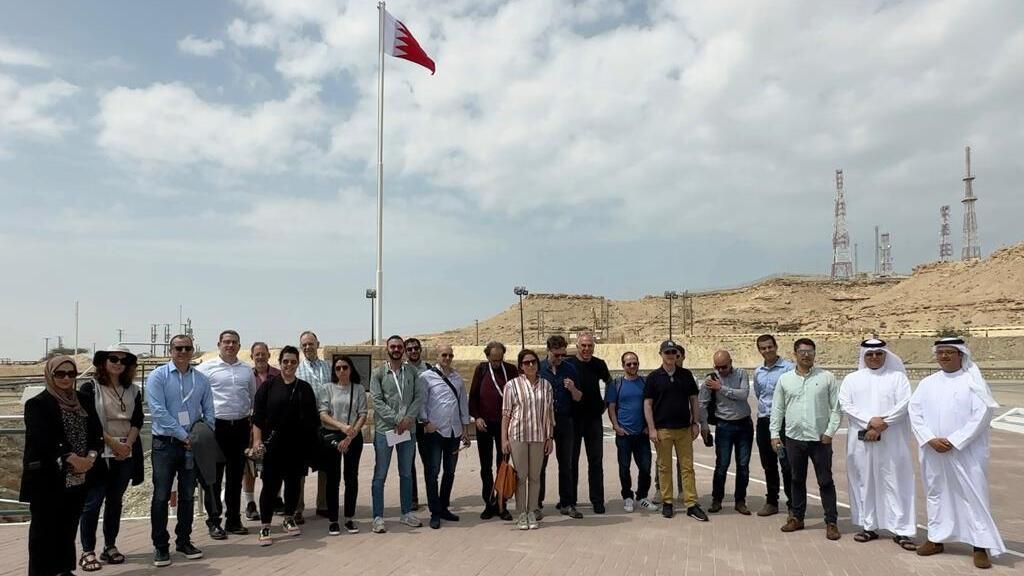 Bilateral relations between the Gulf nation and Israel are currently in their early stages and challenges remain before they can reach their full potential, said SNC CEO Avi Hasson.
"I think both sides really need to learn more about each other's capabilities and cultures," Hasson related. "Obviously there are differences in business culture but also a lot of complementarities. Our role is to create those early success stories and celebrate them so that many Israeli and Bahraini companies and entities will follow that path."
Hasson added that he had seen a "strong enthusiasm" from the Bahraini side to engage in more collaborative efforts with Israel, beyond the tendrils of cooperation already growing.
The normalization of ties between the two countries has already led to a revival of Jewish life in Manama. The small recently renovated synagogue, located in the heart of the city's bustling souk, is adorned with stained glass windows, Jewish prayer books, and colorful works of art. It currently holds weekly services for Bahrain's tiny Jewish community, which numbers several dozen people. Its pristine Torah scroll was gifted by then-senior White House adviser Jared Kushner in honor of Bahraini King Hamad bin Isa bin Salman Al Khalifa during a visit to the country several years ago.
Among the congregation is Houda Nonoo, an elegant second-generation Bahraini and the world's first Jewish ambassador to be appointed as such from any Arab country. Nonoo said that Jews have long felt safe in the kingdom.
"We don't feel any antisemitism here," Nonoo claimed. "I've grown up here and never had any issues with antisemitism. Everyone knows we're Jewish and they accept us as Jewish.
"Now with the Abraham Accords Jewish life is growing," she continued. "We have a synagogue here; it was the only functioning synagogue in the Gulf until very recently."
Aside from robust lectures and panel discussions, Connect2Innovate also included professional workshops on the future of banking and financial technology, water security, and smart energy – all pressing issues for both nations.
Many of the meetings were held behind closed doors, due to the sensitivity of the topics discussed.
On the final day of the conference, BladeRanger, an Israeli solar tech company, announced a strategic partnership with Alpha Solar, one of Bahrain's top energy providers. The two aim to maximize power generation with the help of autonomous solar-panel cleaning robots.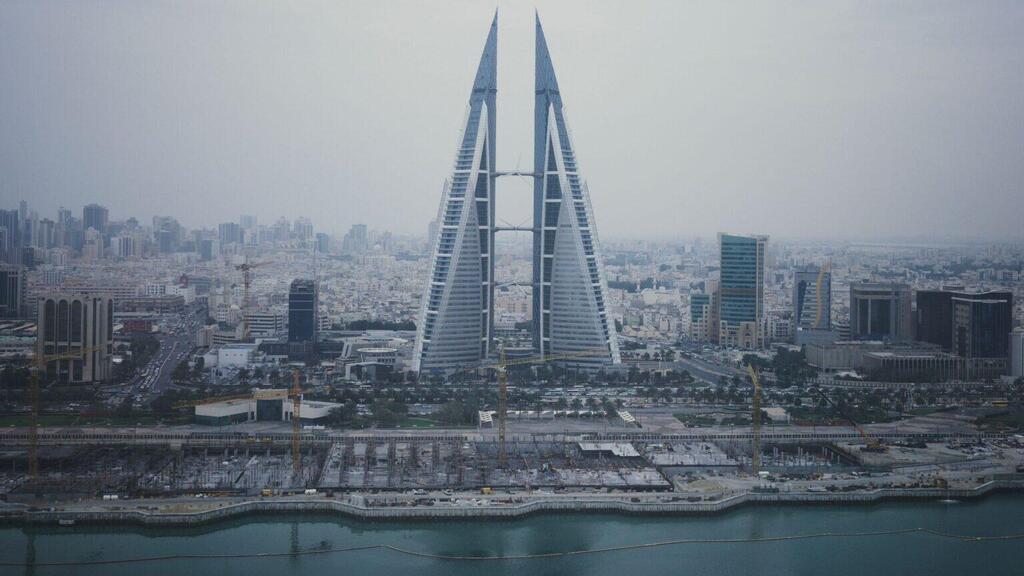 Trade between Israel and Bahrain remains relatively low, numbering in the tens of millions of dollars annually. In comparison, trade between Israel and fellow Abraham Accords signatory UAE came to $2.6 billion in 2022.
Nonetheless, Israeli envoy Eitan Na'eh believes that it is just a matter of time before endeavors such as Connect2Innovate yield fruit. Israel, he maintains, must just be patient.
"Bahrain is called the pearl of the Gulf and the pearl is inside a shell," he explained. "We need to peel the shell before we can take the pearl out. I think this is what is happening. The early signs are positive and the trend is certainly going upwards."
The story is written by Maya Margit and reprinted with permission from
The Media Line
.