Hundreds of farmers rallied Thursday across Israel over a reform that would allow agricultural produce from abroad, potantially hurting local manufacturers.
The farmers blocked seven key junctions all around the country and threw away produce in protest of the Finance Ministry's reform that seeks to reduce taxes on some agricultural imports from countries such as Egypt and Turkey in order to significantly reduce food prices for the Israeli consumer.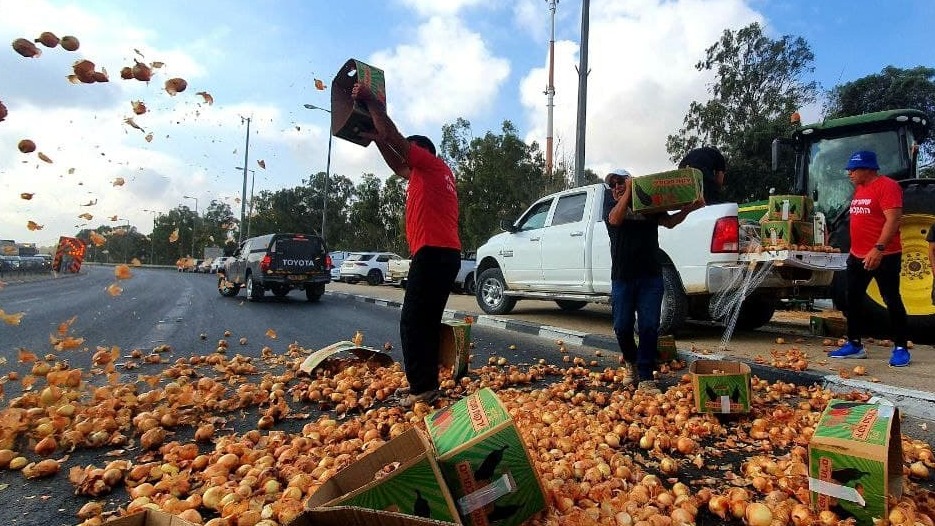 Protesters personally slammed Finance Minister Avigdor Liberman and Agriculture Minister Oded Forer, who initiated the reform.
The Finance Ministry plans to implement the reform gradually over the next five years, and review it annually in order to determine its effectiveness and drawbacks.
The farmers, meanwhile, claim that opening the market to duty-free imports will harm the agriculture industry in Israel.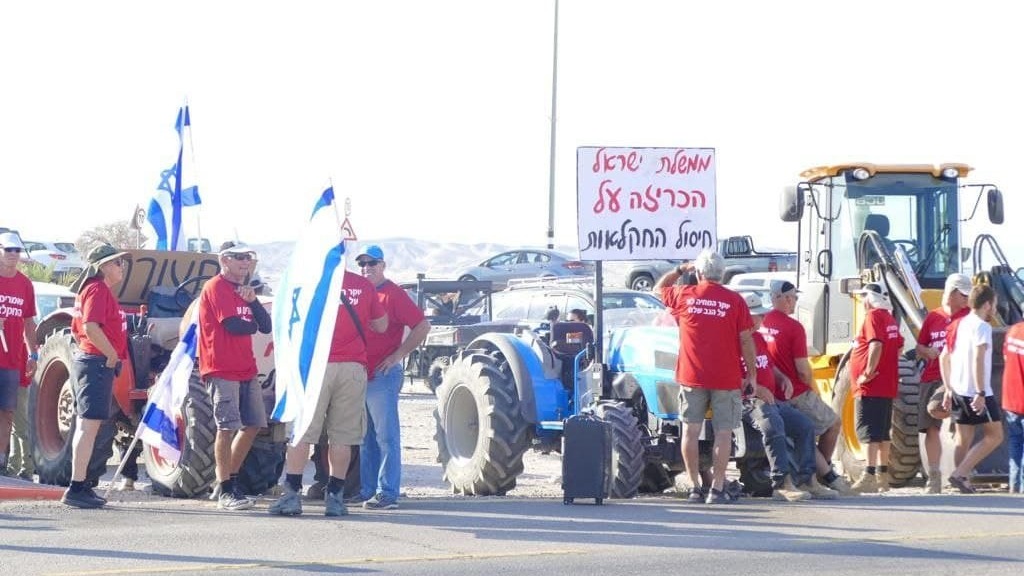 Liberman said in response to the protests that throwing away "eggs, fruits and vegetables" will not benefit the consumers.
"I am sorry that farmers choose not to focus on the most troubling question - why in the last 20 years fruit prices have risen by more than 100%, vegetables by more than 80%, while consumption has fallen by 20%, and why fruits in Scandinavia are more expensive than Haifa?"
Liberman added that the reform provides "unprecedented benefits" to farmers.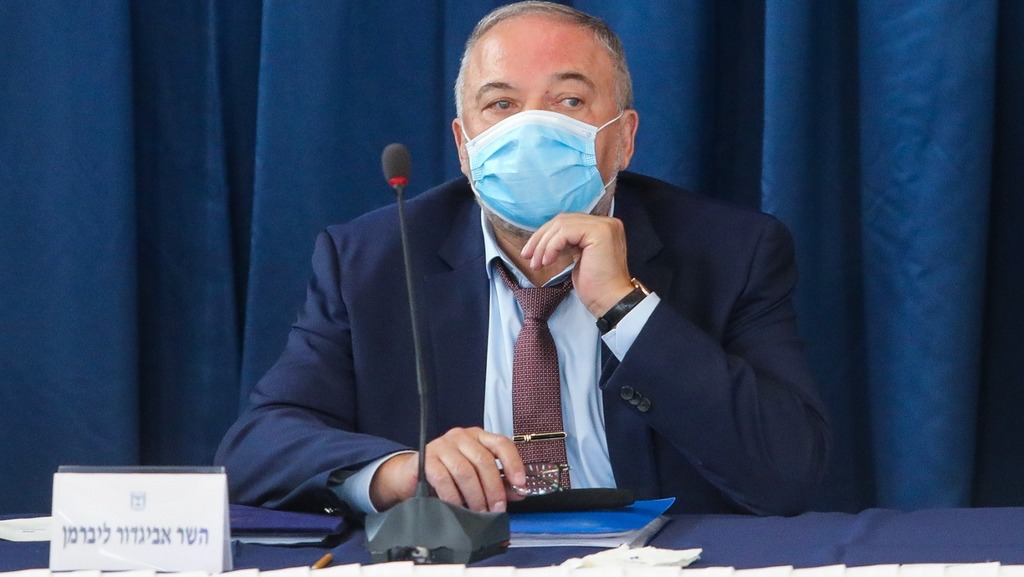 On Wednesday, agricultural chiefs in Israel walked out of the meeting with Agriculture Ministry's Director General Naama Kaufman over the ministry's refusal to cancel the reform in the egg farming industry, which the leadership claims would send no less than 4,000 families into immediate unemployment.
"Most Knesset members know that the reform is destructive," said Shay Hajaj, head of the Merhavim Regional Council, whose "Moshvei Hanegev Ltd" corporation is the largest agricultural company in the Middle East.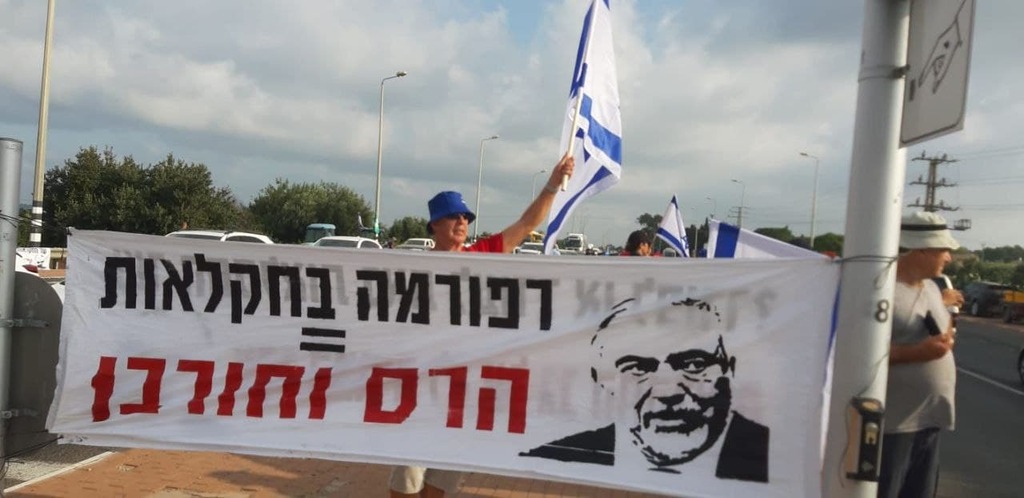 "[Israel] invests its biggest budget in security, but at the same time we could hurt security if we become dependent on other countries to import fresh food as they can decide to simply cease their supply at any time," said Hajaj.
The regional council head further said that the high brokerage fee between the farmers and the market chains are the reason for the high prices of Israeli products.
"The brokerage fees are a crime. A commission of inquiry should be set up to examine the causes of such high wages and how they can be reduced," Hajaj added.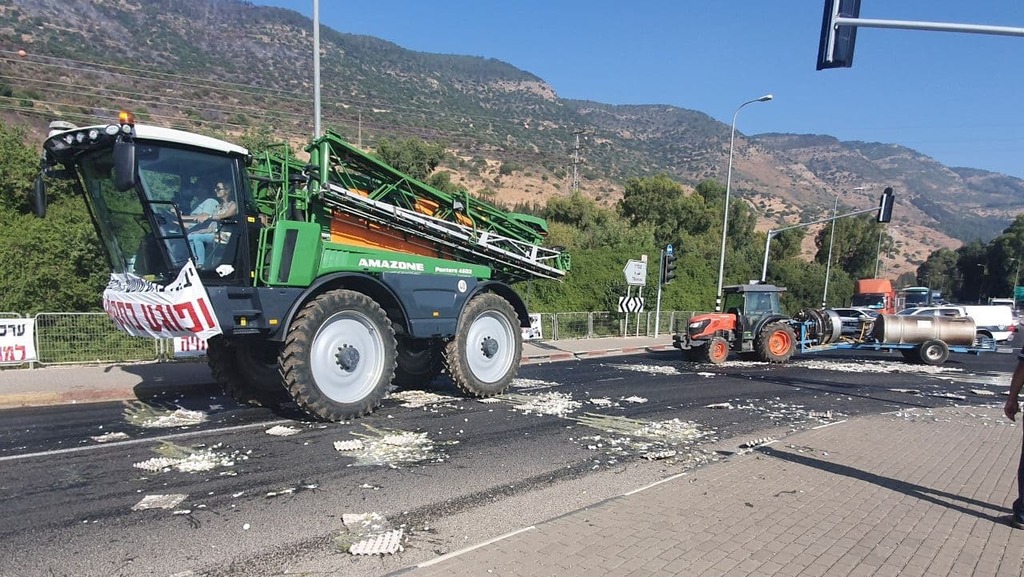 "We intend to go with all our might against the coalition partners, even at the cost of a coalition crisis," the farmers said in a statement.
"The unilateral reform as it stands today is a clear statement by the finance and agriculture ministries that Israeli citizens will eat fruits and vegetables from Turkey, Jordan and Egypt, and eggs from Ukraine, all while farmers living in the Golan, West Bank and near Lebanon are forced to uproot their fields and register at the unemployment office," the farmers added.