In the heart of Israel, where the hum of the war in Gaza still very much resonates, Innoviz Technologies, a gold star member in Israel's technological landscape, carries a weight beyond just its cutting-edge autonomous vehicle solutions. It bears the essence of a workforce entangled in geopolitical turmoil, and war.
I am on my way to interview co-founder and CEO, Omer Keilaf. As I near the imposing hi-tech building blocks with the Innoviz's logo hanging brightly from the top floor, I catch the sight of a massive Israel flag, draped the full length down front of the building. A gigantic symbol of national pride, Israeli defiance.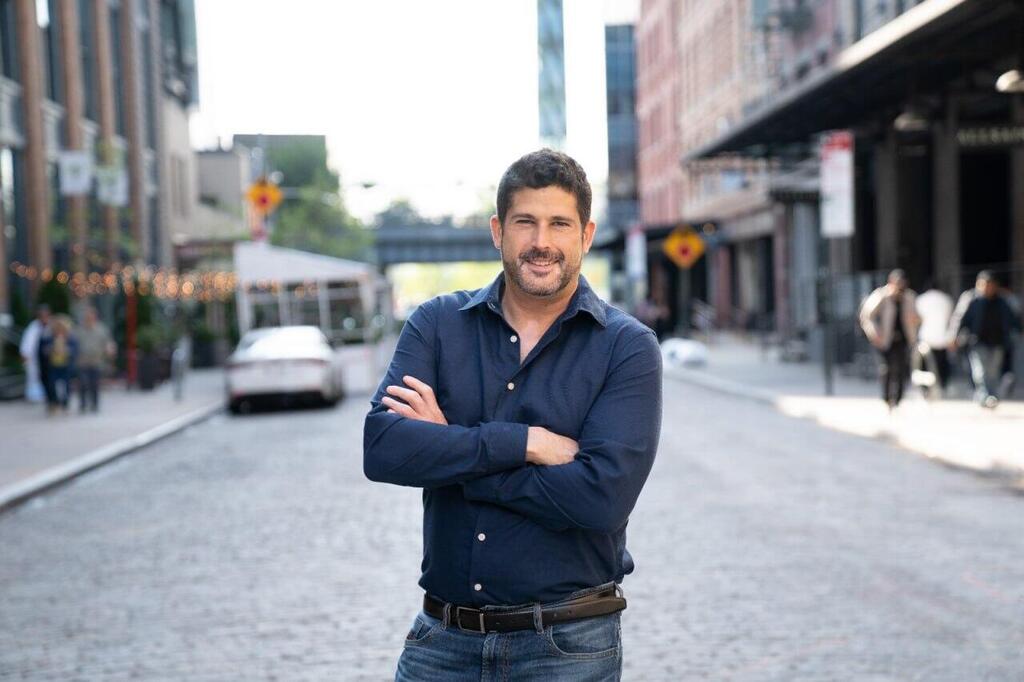 No sooner had I stepped into the world Omer has built, it became clear that this is not just about autonomous vehicle technology, unicorn statuses or NASDAQ triumphs. There is a feeling of purposeful energy in the air. Not necessarily the lighthearted hi-techy vibe kind we are accustomed to in Israel, but unmistakable.
I shared an elevator with six employees on my way up to the top floor. It is Sunday morning but there was none of the usual weekend chatter. The only topics discussed were the ones at hand, pressing deliveries and development pipelines.
I was about to witness a profound example of how a company stands tall in the face of unprecedented, terror-induced adversity look like.
Omer welcomes me into his large office, looking the picture of calm. I suspect he is masking the weight of responsibility he carries as the CEO to a team of over 500 employees now looking to his leadership more than ever.
I started by asking him how is everyone at Innoviz coping firstly with the obvious challenges such as reduced manpower.
"It is true, we're a substantial team, and the events of October 7 directly impacted many within our ranks," he says.
"Our daily operations now extend beyond business – we're providing essential equipment to members of our team who have been drafted into the IDF reserves, ensuring they have the necessary tools and supporting them financially.
"Our employees are also now physically back in the office working, and everyone understands the importance of maintaining operations. We have milestones critical for our international customers and we are making extra sure that these are not affected by the ongoing situation in the south."
When I asked if he thought that the team's extra efforts are in a way a form of escapism from the traumatic events of the Black Sabbath Massacre, Omer told me that he is sure this is the case.
"It's crucial for everyone to disconnect from the horrors we're witnessing for the sake of mental health. However, our people do comprehend the importance of their work. This is not just about winning a war; it's about ensuring the continuity and success of our country. The 10-15% serving now expect us to work harder, and it's a collective mindset within the team."
What about Innoviz Tech's international team who are disconnected from the reality on the ground in Israel? How are they reacting?
"Our international teams are well-informed, and we're managing to keep our activities with customers abroad. While we did work in the first week to understand which teams need more support due to the drafted members, our operations with global customers are proceeding as normal."
Moving to the topic of the broader economic landscape in Israel, I wanted to know if he saw a long-term negative effect on the economy beyond any immediate reactions from international stakeholders.
"Not at all. Our market is primarily international, and the hard facts show that businesses are continuing as normally as possible. In our case, there's been no drop-off in orders or a slowdown in our business pipeline whatsoever.
"Despite the shock, people are working, and these events are fostering strength and unity in the country. I believe this will eventually result in an influx of startups aiming to solve problems collectively and international capital raised to fund them."
A common theme among the CEOs and leaders I have spoken to in the past few weeks is the additional responsibility they feel not just to their own employees, but to the greater Israeli public. Given his active advocacy on social media and Linkedin in particular, I asked Omer if he too is embracing an ambassador role.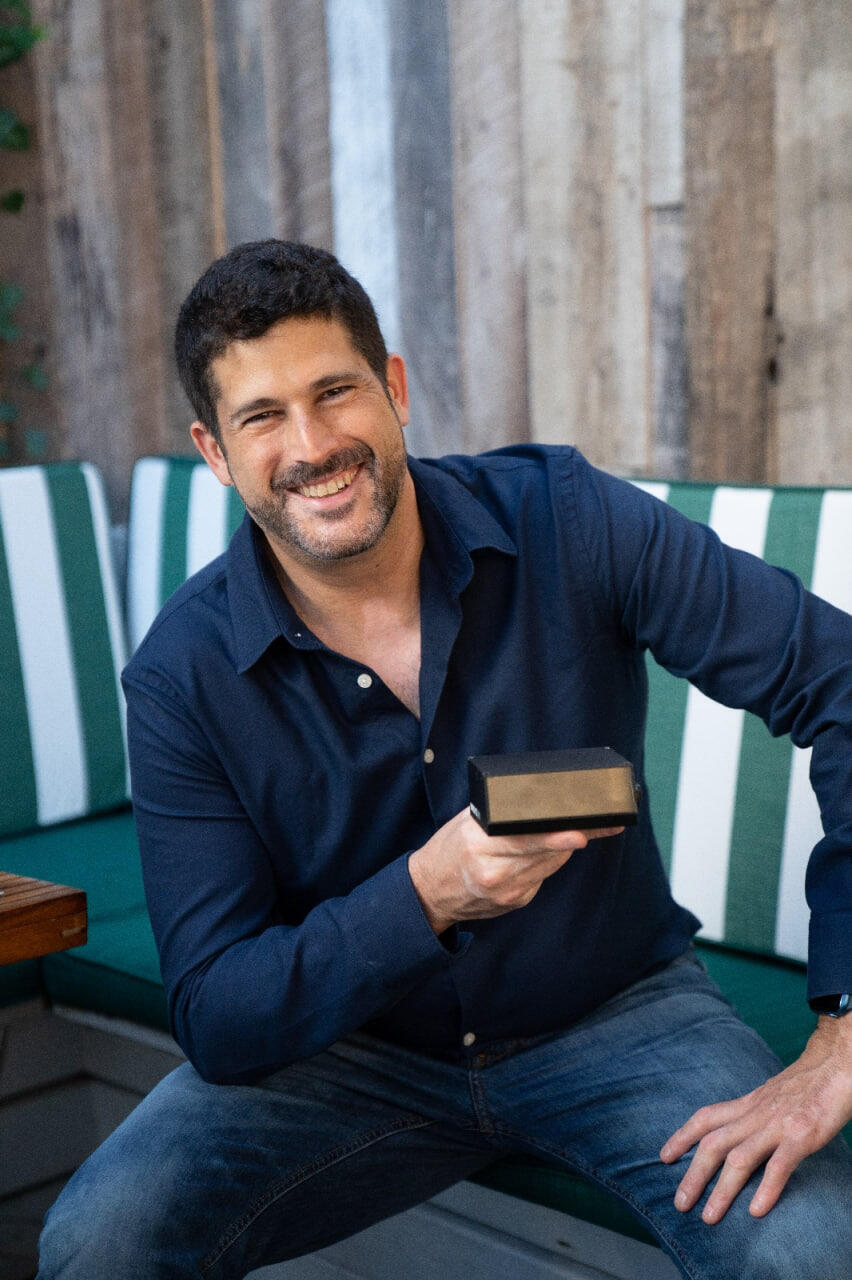 "Absolutely. When you're in Israel and talk to someone outside, you're an ambassador. People reflect what comes from you to the entire country. I share things I find important, carrying messages that need attention. It's not just about the business; it's about explaining the situation here, clarifying misconceptions and fostering a better understanding. We're a proud and vocal Israeli company with a distinct identity.
"Our CEO [me] has an accent, a military background, and we embrace that. While the technology we're developing is about saving lives, we're also addressing one of the most dangerous activities in the daily lives of everyone in the world – driving.
"Despite the difficulties, everyone in the company is working harder, demonstrating our resilience. We are meeting our milestones and making progress, and I believe we'll emerge from this stronger than ever."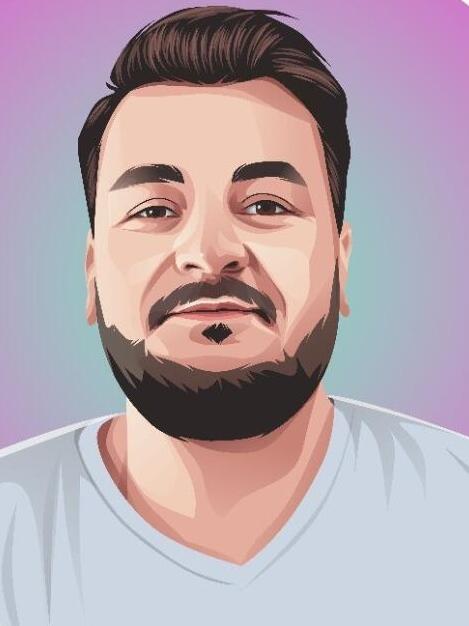 I can't help but feel encouraged when I hear this sentiment from the CEO of one of Israel's flagship unicorns, It's the same message I have been hearing daily recently but wandering around the corridors of Innoviz Technologies building, I can feel it too.
The showroom catches my eye on the way down to the parking lot. Omer has already anticipated my question:
"By the end of the year, you'll be able to experience Innoviz's technology in cars in Israel and Germany, although it will be more fun in Germany where you can drive as fast as you like."