If you've ever wanted to engage in a ChatGPT-style conversation with an AI platform that looks like an actual person, Israeli startup D-ID has just the thing for you. Introducing chat.D-ID, a web app that gives a face to conversational AI chatbots run entirely by the company's proprietary algorithm.
While the platform's database is still somewhat lagging behind in terms of contemporary events (it's unaware Itamar Ben-Gvir is Israel's current national security minister, for instance), it does show immense promise for future endeavors.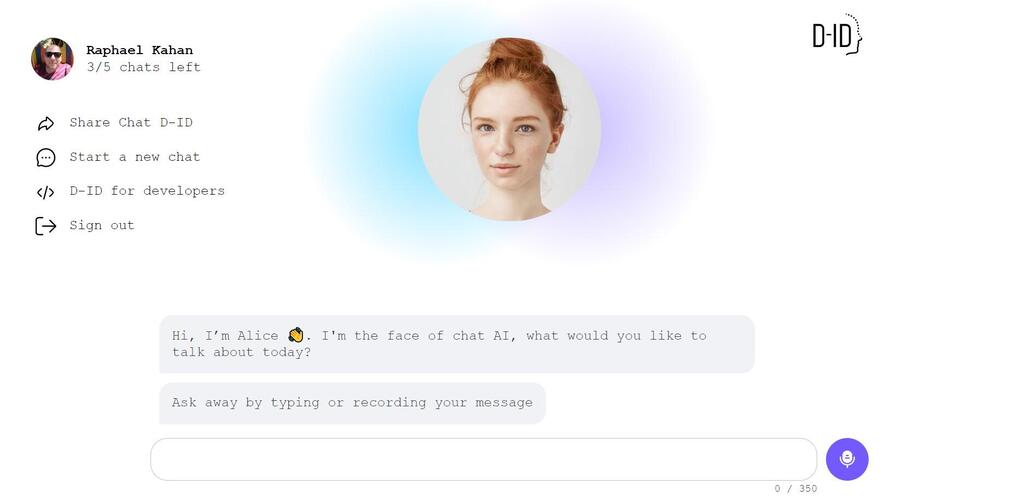 In the future, the platform is aiming to replace humans in customer and technical support roles. That way, customers would no longer have to yell at a frustrated representative who hasn't eaten lunch yet or is too distracted to help out scrolling his TikTok feed. The AI would simply smile and be courteous as it takes in your complaints.
"Our technology shows a brand new facet of artificial intelligence," says D-ID co-founder and CEO Gil Perry. "We are humanizing technology, making the transfer of information easier to digest for the end user. It will facilitate AI for children, the elderly and the disabled."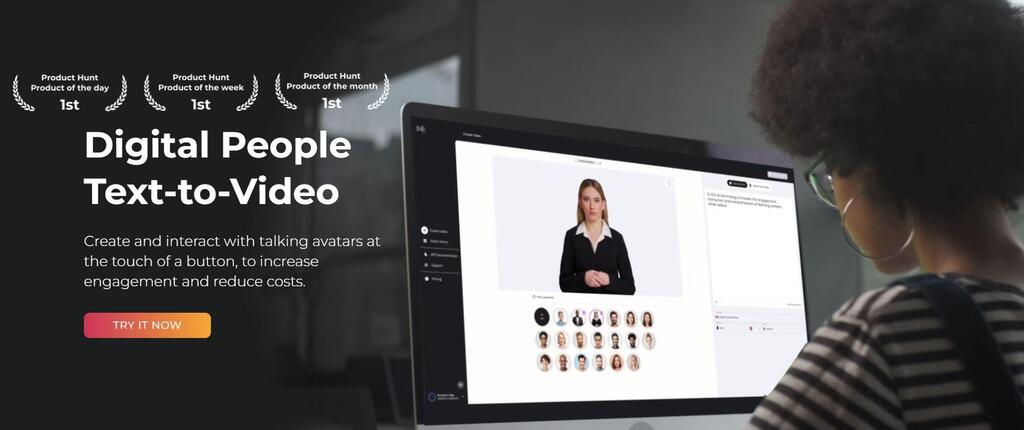 A beta version of the app is already
available online
and lets users converse with an avatar named "Alice". The company is set to roll out soon a whole host of avatars for users to chat with. Users will also be able to customize their own avatars later down the line.
The company confirmed it's been working on a Hebrew-speaking AI but it would take some time until it becomes available to the public as it requires creating a whole new interface.